ON ONE HAND, earlier this year an HBO show about a trio of spoiled siblings who detest their powerful father came to a much-discussed conclusion. On the other hand, another HBO show about a trio of spoiled siblings who detest their powerful father is alive and thriving. Of course, the former show is HBO's Succession, the King Lear-esque dramedy that dominated this year's Emmy nominations. The latter, though, is HBO's The Righteous Gemstones, a show that has never received an Emmy nomination (bullshit!), but is nonetheless one of the funniest and all-around best and most enjoyable shows on TV.
Led by a cast that includes Danny McBride, Adam Devine, Edi Patterson, and John Goodman, The Righteous Gemstones, like HBO's Barry, is a show that does a lot with a lot of different genres, but somehow makes it all work. Gemstones focuses on the titular Gemstone family—led by Goodman's patriarch Eli—and their megachurch, which thrives both economically and socially. If you haven't yet seen the show and miss Succession, or are generally a fan of McBride's (Pineapple Express, HBO's Eastbound and Down) you are in for a treat. And Walton Goggins (who also played McBride's rival in HBO's Vice Principal) plays one of the absolute funniest characters you'll ever see.
Gemstones also thrives in its willingness and ability to change. Thus far, each of the show's three seasons have featured contained plots that have not been afraid to move its pieces around the chess board. Like in life, things change, and people change. When a character goes through something, that change is there to stay. It's a funny show that in a lot of ways rings more true dramatically than most other shows on TV as well.
But most importantly, it will make you laugh. If you like outrageous, absurd, and just flat-out hilarious humor, The Righteous Gemstones is for you. And while it may be a while until we get more, at least we've got three seasons of perfection to go back and watch—or, you know, rewatch. Amen.
Will there be a Season 4 of The Righteous Gemstones?
HBO
There will indeed be a Season 4 of The Righteous Gemstones. Hallelujah!
On Thursday, July 27, HBO announced in a press release that the show would be returning for a fourth go-around. "Get ready for more of the hilarious adrenaline ride that is THE RIGHTEOUS GEMSTONES," Amy Gravitt, Executive Vice President, HBO Programming, Head of HBO & Max Comedy Series wrote in a statement. "As this truly biblical season comes to a close on Sunday night, I am delighted to announce that we are picking up a fourth season."
When will Season 4 of The Righteous Gemstones come out?
While we can't say for certain, the show has been pretty good with its annual release schedule—at least for Season 2 and 3. There was a lengthy delay between Season 1 and Season 2, but that can be attributed to Covid-related delays. We can probably fairly bet on a Summer or Fall 2024 release for The Righteous Gemstones Season 4.
Who will be in The Righteous Gemstones' Season 4 cast?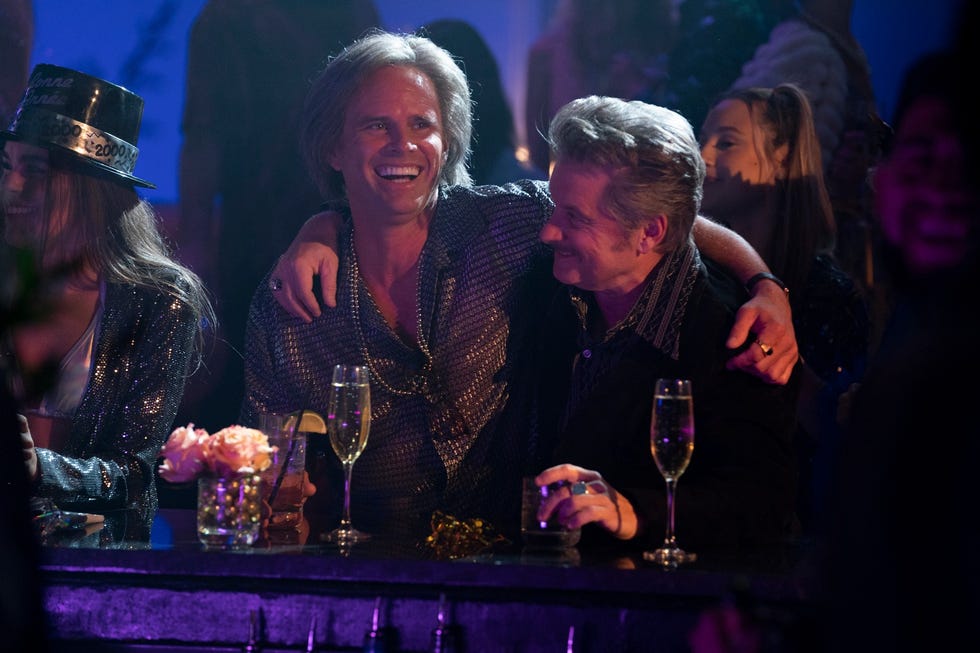 HBO
We can start with the obvious: Danny McBride, Adam Devine, Edi Patterson, John Goodman, Walton Goggins, Tim Baltz, Cassidy Freeman, Skyler Gisondo, Gregalan Williams and Tony Cavalero will all be back for The Righteous Gemstones Season 4.
The fun speculation starts when thinking about which recurring characters could be back: a large part of Season 3 was spent on the rift being repaired between the Gemstone and Montgomery families. It would be fun if Montgomery cast members Steve Zahn, Kirsten Johnson, Lukas Haas, and Robert Oberst all at least popped in for a guest spot.
There's also no better show at working fun guest stars into its plot. Season 1 had Dermot Mulroney, Season 2 had Jason Schwartzman, Eric Roberts, Joe Jonas, and Eric Andre, and Season 3 had character actor extraordinare Shea Whigham as race car driver Dusty Daniels, Blade star Stephen Dorff as a Gemstone family rival, and country/rock star Sturgil Simpson as a member of the Montgomery Militia.
Who could follow suit in Season 4? Well, it's anyone's guess. But McBride (also showrunner) tends to like to work with people he's worked with before. So maybe Craig Robinson, Ken Marino, or John Hawkes (all from Eastbound and Down) could be in the mix? Bill Murray was briefly in Vice Principals, so that could be fun. Or, and thinking outside the box here, Josh Hartnett has recently reinvented himself as a character actor (in Black Mirror and Oppenheimer). Why not?
What will The Righteous Gemstones Season 4 be about?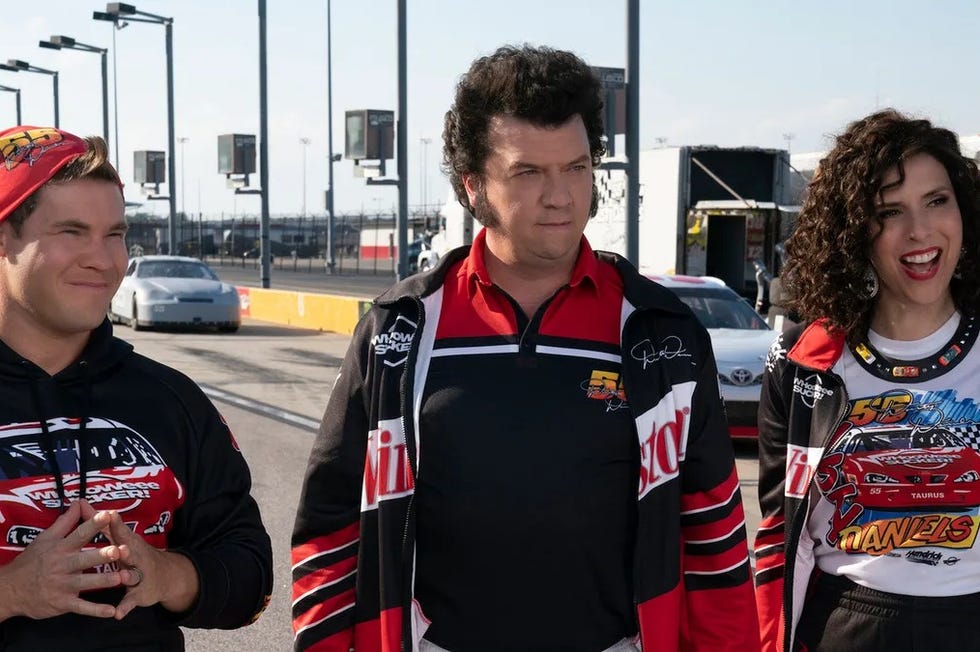 HBO
Predicting the overarching plot of The Righteous Gemstones Season 4 is a little tricky, as this is a show where the season-long arcs tend to be generally self-contained. That said, the Season 3 finale certainly introduced some threads we could run with: Kelvin and Keefe are now officially and openly a couple. Gideon told Eli that he wants to keep things in the family business and become a preacher himself. The Gemstone siblings are working together better than ever, and now that the rift between the Montgomery and Gemstone families seems to be healed, where do things go from here? And, of course, how will Baby Billy's Bible Bonkers do on TV?
These are all possibilities that we could see come up in Season 4 of The Righteous Gemstones.


Evan is the culture editor for Men's Health, with bylines in The New York Times, MTV News, Brooklyn Magazine, and VICE. He loves weird movies, watches too much TV, and listens to music more often than he doesn't.