The following story contains spoilers for Loki Season 2, Episode 2, "Breaking Brad."
---
FOR BETTER OR for worse, when a show comes back from a new season, there are almost always going to be new characters added to the mix. In the case of Loki, the first-ever live-action Disney+ Marvel Cinematic Universe series to return for a second go-around, that's no different, as lead characters like Loki (Tom Hiddleston), Mobius (Owen Wilson), and Sylvie (Sophia Di Martino) are being joined by a host of new additions of both questionable character and questionable motivation.
While much of the Loki Season 2 premiere put the spotlight on Ke Huy Quan's new TVA tech expert Ouroboros, we also briefly met a much more brutal (and less intelligent) character who only went by the name Hunter X-05. While this was the first we were seeing of X-05 (or, simply, X5, as we'll refer to him from here on out), it was clear that this character had plenty of existing relationships with both Mobius and Loki (as well as just about everyone else) that happened off screen. And it seemed pretty clear that this guy is a real piece of work.
Things took a turn in Episode 2, "Breaking Brad," when it was revealed that X5 had returned to a different life on the "Sacred Timeline" in 1977 London, living as "Brad Wolfe," a popular and charming movie star. It's a bit of a jarring start to a new episode's plot, but not one that's unexplainable.
Allow us to run through everything there is to know about Brad Wolfe, otherwise known as Hunter X-05.
Who is X5 in Loki Season 2?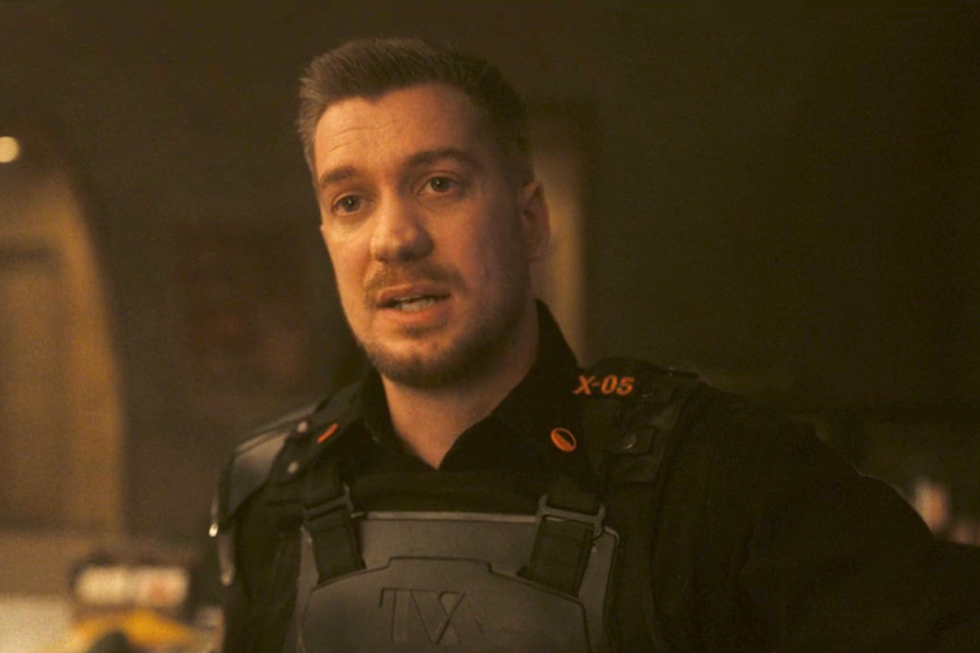 Marvel Studios
While the Loki Season 2 premiere episode may have made it seem like X5 was someone that viewers should have remembered from the show's first season—he sort of just seamlessly appears in conversations and situations around the TVA in the aftermath of Sylvie killing He Who Remains—he is, indeed, a brand new character for Season 2. And at first, he's not particularly someone seeing eye to eye with our heroes.
If you remember how brutal and cold Hunter B-15 (Wunmi Mosaku) was prior to her grand timeline awakening—when she realized that she, along with everyone else at the TVA, was actually a human being with a real life plucked off some alternate timeline that the TVA powers that be didn't want to exist—that's exactly where X5 is when we first met him. He's brutal, he's cold, and he's totally against whatever Loki and Mobius have to say. He's on the side of General Dox (Game of Thrones actress Kate Dickie), and wants to just get back to pruning every single branch timeline out of existence.
We last see him at the end of the season premiere running through a time door, ready to hunt down Sylvie, wherever she may be (which we know, of course, is in Broxton, Oklahoma). Things are about to change, though.
Why was X5 suddenly going by the name "Brad Wolfe" and starring in a movie called Zaniac?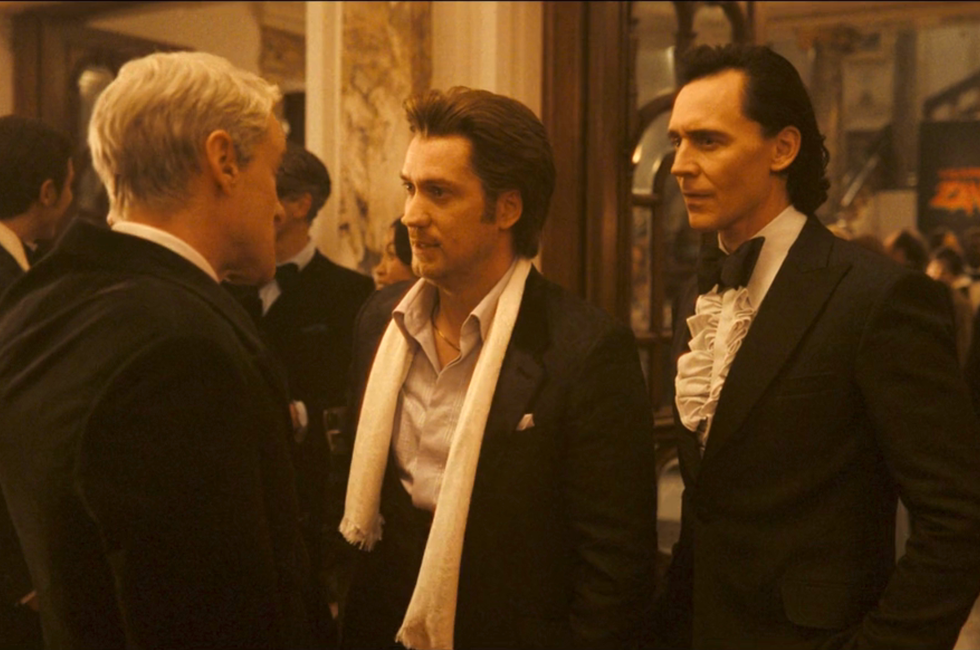 Marvel Studios
Loki's idea of traveling through time kind of falls in the "everything that has ever happened has already happened at the same time" school. So when Loki and Mobius, looking for Sylvie, step through a time door into 1977 London on the "Sacred Timeline," X5 has already done quite a bit of changing, including taking on the name of his on-timeline (non-TVA) identity: Brad Wolfe.
Brad Wolfe, here, has become a major movie star, leading movies like Zaniac (a "heightened thriller" and "cinema," as he later refers to it), charming everyone's pants off, and even earning rumors of romance with legendary French actress Brigitte Bardot. Zaniac also has a bit of a Marvel Comics connection—but more on that in just a little bit.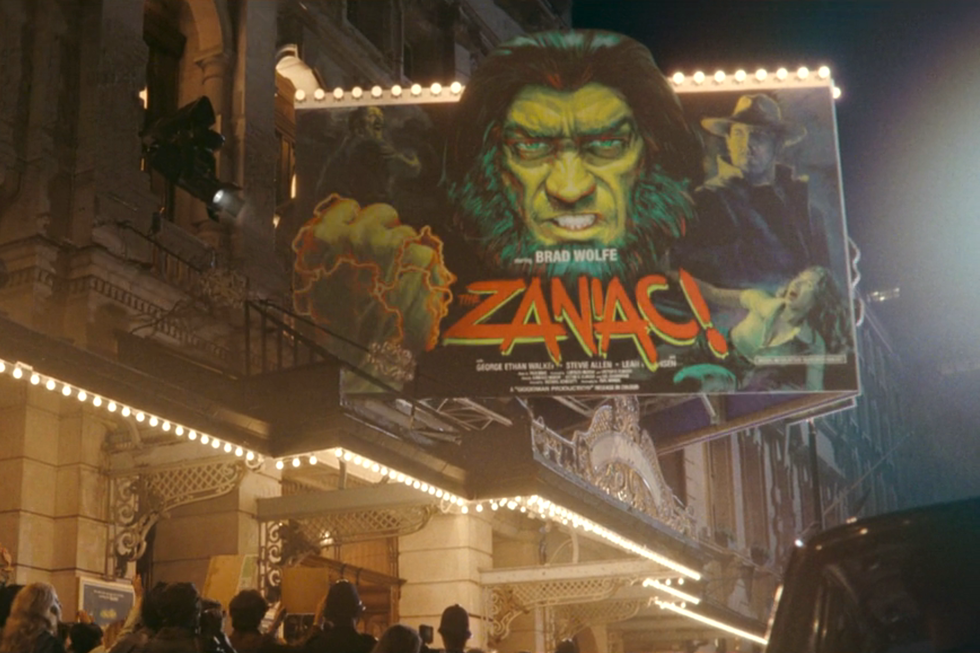 Marvel Studios
By the time Loki and Mobius catch up with Brad (no longer going by X5), he's clearly nervous to see them, acting fidgety, offering to grab some drinks, and in general just, kind of, wishing they weren't there. That's because by the time Loki and Mobius have caught up with him, he's already tracked Sylvie down. He already knows where she is, and, through that experience, what he's capable of. He knows that B-15 was right, and so he uses his time on earth to instead settle into a brand new life—as a movie star.
Loki and Mobius eventually catch up to him, though, and help bring him back into TVA custory. They'll work with Brad/X5, but aren't about to let him be a total hypocrite, letting him hunt Sylvie down and then go off and instead just do whatever he wants (whether that's starring in movies, dating French actresses, or anything else) on the timeline.
Is X5/Brad Wolfe in the Marvel Comics?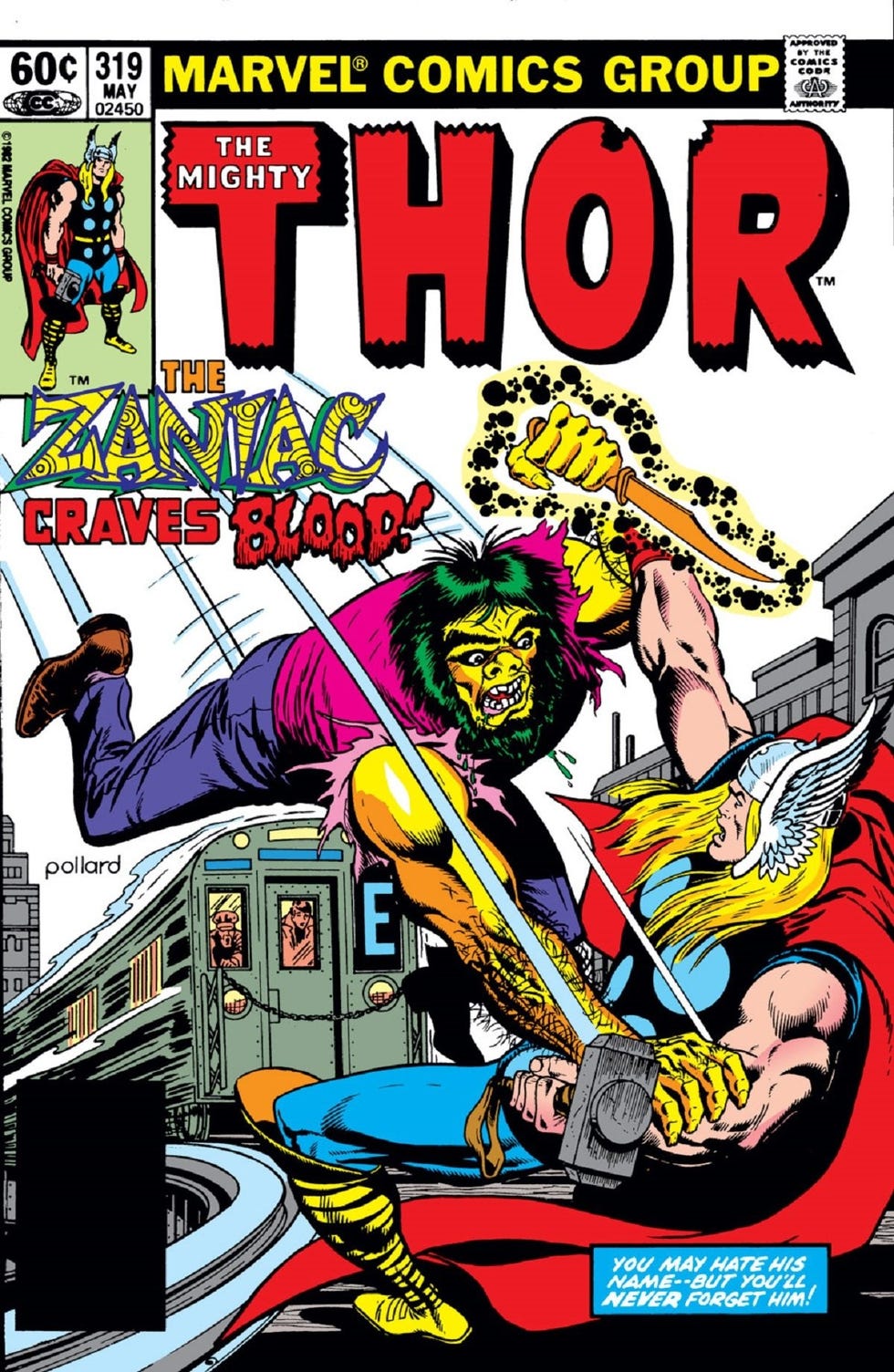 Marvel Comics
Yes! But in a way that's fairly different from what's presented on screen in Loki.
The X5 part of the character is almost entirely made for the show (outside of the basic TVA pop-ins that happen throughout the Marvel Comics canon for decades). But the Brad Wolfe aspect of the character is lifted from Marvel Comics canon.
MARVEL MASTERWORKS: THE MIGHTY THOR VOL. 21 (Marvel Masterworks: the Mighty Thor, 21)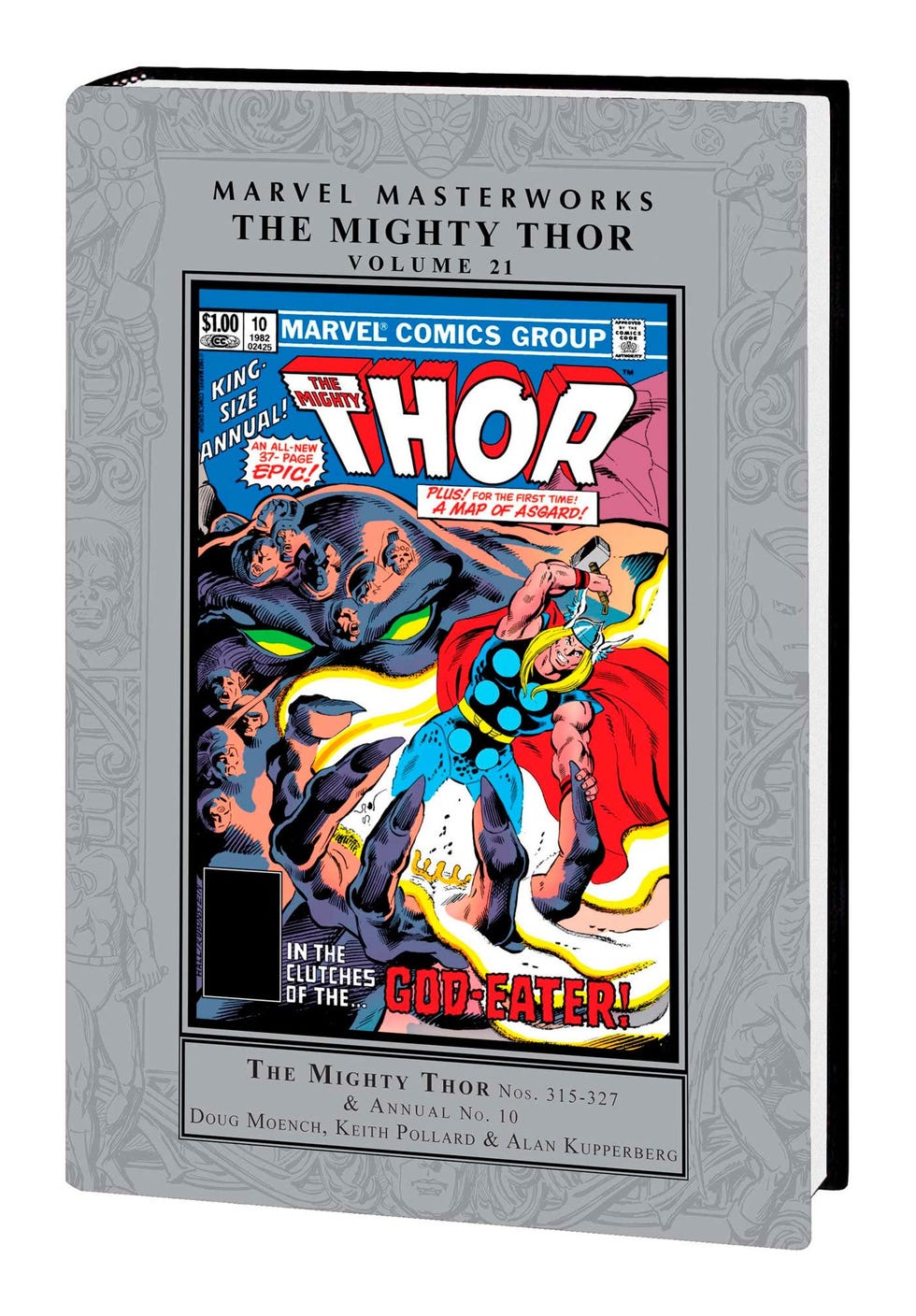 MARVEL MASTERWORKS: THE MIGHTY THOR VOL. 21 (Marvel Masterworks: the Mighty Thor, 21)
Now 45% Off
In Loki, X5 returns to his life where Brad Wolfe is an actor playing a fictional monster called "Zaniac," but in the Marvel Comics (specifically in February 1982's Thor #319), Zaniac is actually a demonic entity sent by Dormammu from the Dark Dimension (who you may remember from the "I've come to bargain!" sequence in Doctor Strange) to possess… a famous actor named Brad Wolfe. The entity is also eventually made up of a swarm of parasitic creatures, and when possessed, it gives its host a bloodlust and desire to kill women (and eventually kills the host as well).
Safe to say that the Marvel Comics version is quite a bit darker than what the MCU and Disney+ gave us.
X5/Brad Wolfe is played by Rafael Casal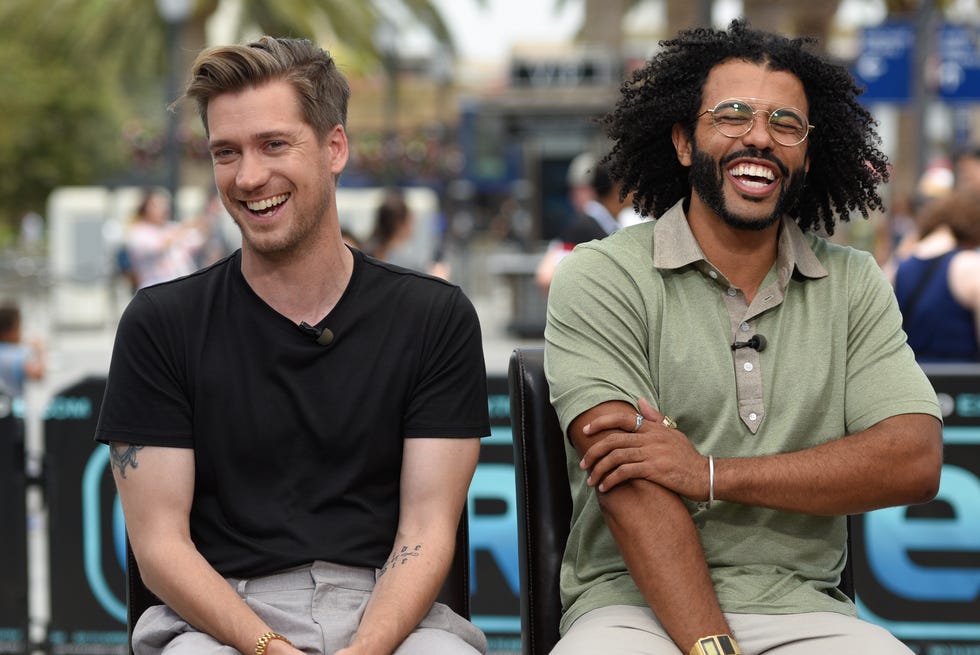 Noel Vasquez//Getty Images
Playing X5/Brad Wolfe in Loki is probably the highest-profile role yet for Rafael Casal, who was previously best known for his involvement both in front of and behind the camera for both the 2018 film Blindspotting (which he starred in and co-wrote alongside his best friend, Daveed Diggs), and the Starz show of the same name, which he was the showrunner for and also reprised his role in a recurring capacity.
Casal is a multi-hyphenate in the truest capacity. Hailing from California's Bay Area, he's an accomplished poet (he appeared on multiple seasons of Def Poetry Jam when he was younger), and has also been a rapper (frequently alongside Diggs but also as a solo artist as well), and also co-founded the BARS Workshop at NYC's Public Theater (also with Diggs).
He's also been a more and more frequent on-screen presence in recent years as well, playing supporting roles in projects like Bad Education and The Good Lord Bird in the years since the Blindspotting movie came out. He'll next appear in the Ethan Hawke-directed film Wildcat, alongside Maya Hawke and Laura Linney.
You can follow him on Instagram at @RafaelCasal.



Evan is the culture editor for Men's Health, with bylines in The New York Times, MTV News, Brooklyn Magazine, and VICE. He loves weird movies, watches too much TV, and listens to music more often than he doesn't.