AS WE ALL know, Marvel has a master plan for the future of the MCU. While it may fluctuate with various obstacles—like the pandemic or the Hollywood strikes (both of which have now concluded, but caused delays and release date changes for MCU projects)—there's an overall story they're hoping to tell with their characters. Marvel's "Infinity Saga," which spanned its first 11 years of films and culminated with an epic conclusion in Avengers: Endgame, showed how this strategy can really pay off when done well. And it's why we as audience members can only wait and see what's coming up (and hope that the ultimate payoff will be worth it).
It's been a long and frustrating wait for the next big team-up, but have been some exciting pieces of the puzzle along the way. Various MCU television shows have released, with varying levels of quality (WandaVision was a major win, earning critical praise and several Emmy nominations, in comparison to, say, Secret Invasion). Plus, in the realm of movies, the MCU finally has begun to tease the idea of the multiverse and (perhaps) the next major villain, Kang the Conqueror. And one show that's served as a subtle hint to everything coming into the overall franchise plot is Loki.
Season 1 served as a fish-out-of-water type of story, with Loki kicked out of space and time and instead serving as a prisoner of the Time Variance Authority. One chaotic act led to another, however, and in perfect God of Mischief fashion, Loki found himself sent out on a major mission for the TVA. Oh, and along the way he met the powerful, Sylvie who tagged along with him in meeting the real controller of the TVA, He Who Remains (a variant of Kang the Conqueror)–who Sylvie then killed.
Season 2 is even more fast-paced than Season 1, with Sylvie, Loki, and their handful of TVA friends who must band together to save all of time and space while also attempting to survive themselves.
Eventually, all of this has the potential to spill into the main timeline, which includes Thor, Nick Fury, and the rest of the superheroes we care about. But for now, Loki is the one at the center of the story. And that means it's time to start thinking about what's next for our villain turned (kind of) hero.
Loki likely won't have a Season 3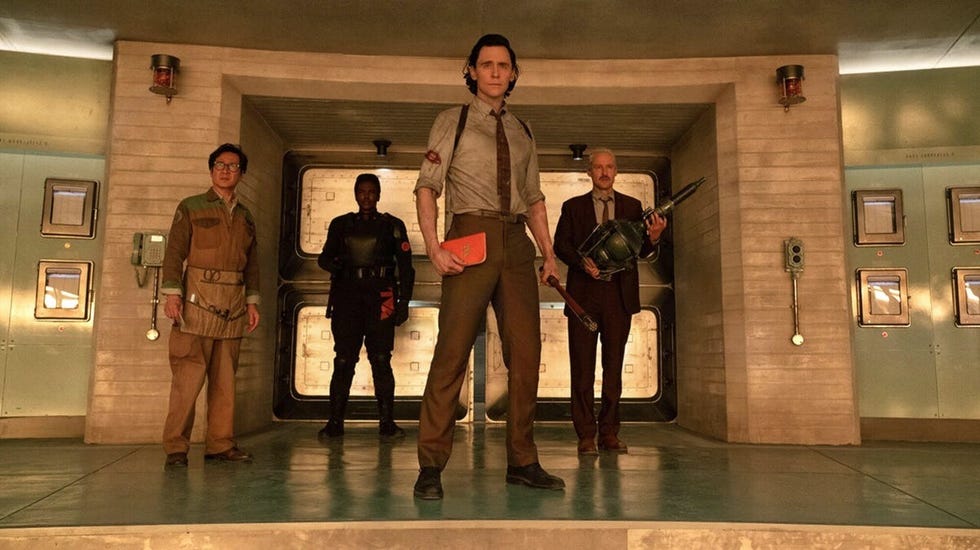 Marvel Studios
In an interview with CinemaBlend, writer Eric Martin revealed Loki's overall plot was only meant to be told over 2 seasons. There's nothing else planned (for now). "We approached this as like two halves of a book. Season one, first half. Season two, we close the book on Loki and the TVA. Where it goes beyond that, I don't know," Martin says. "I just wanted to tell a full and complete story across those two seasons."
While that won't close the window on Loki Season 3 entirely, it's worth nothing it's the only MCU show with two seasons, and most shows are usually a tie-in straight to the movies. Not to mention, the way that Season 2 ended felt like a final send-off to the Norse God.
Who will be in Loki Season 3?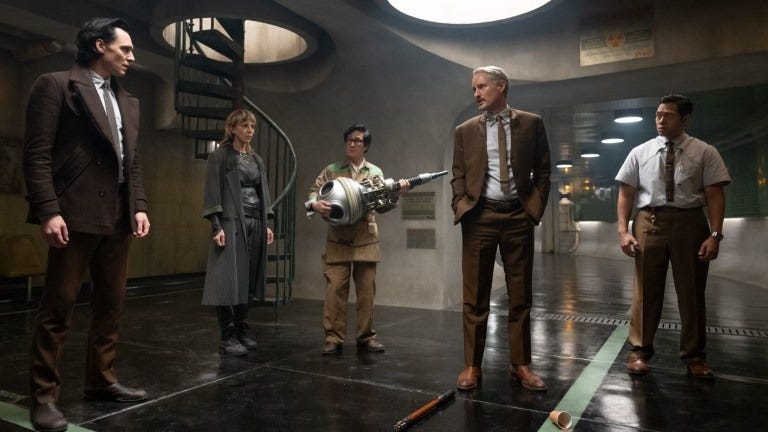 Marvel Studios
If the show returns, we can obviously expect Tom Hiddleston to reprise his role as Loki. soon. Slashfilm reported back in 2021, Hiddleston would play the role as long as he could:
"Yeah, [Loki's] been around for a while. I think he's going to be around for a lot longer. Meanwhile, I'll just hold on for as long as people want me to hold on for."
The rest of the main cast would likely return as well if there's to be a Season 3: Owen Wilson as Mobius, Sophia DiMartino as Sylvie, Wunmi Mosaku as Hunter B-15, and Eugene Cordero as Casey. Gugu Mbatha-Raw is expected to return as Ramona Renslayer too, as well as Tara Strong, who voices Miss Minutes.
As for anyone else? We don't know yet if Ke Huy Quan's character Ouroboros is considered a new main character, or merely a recurring person who will step away from the main plot after Season 2. And Jonathan Majors of course plays He Who Remains (who at this point is dead), Victor Timely, and also any other Kang the Conqueror variants out there—for now. It's unclear if he'll continue to be the main villain in Loki, get redirected to mess with other characters in other projects, or, due to his ongoing legal troubles, even be replaced entirely. His involvement in the future of Marvel is still unclear.
What will Loki Season 3 be about?
If for some reason it does, the show would have to find way to free Loki from where he is now: at the heart of all of time and space.
There'd have to also be a new problem for him to solve, worthy of threatening the fabric of reality once again. But it appears that Loki isn't just a goodbye to the show, but a goodbye to the character, so it'd be a bit of surprise if he returns.
Where might we see Loki next?
It appears the Norse God's story is done, but if we were speculating there could be a few places for him to pop up.
Deadpool 3 is one of Marvel's next upcoming projects and likely to have some link to the MCU. Since Deadpool is all about cameos, fourth-wall breaking and basically anything random at all happening, there could be a way for Loki to come in.
Another potential way for Loki to return is in any future Thor projects. Last we saw Loki's brother, he was in Love and Thunder, with few notable changes to his character besides adopting a young girl as his daughter (and losing his love interest, Jane).
For now, we'll have to say goodbye to Loki, but if Tom Hiddleston is still up for it, who knows where Loki could pop up next.

Milan Polk is an Editorial Assistant for Men's Health who specializes in entertainment and lifestyle reporting, and has worked for New York Magazine's Vulture and Chicago Tribune.