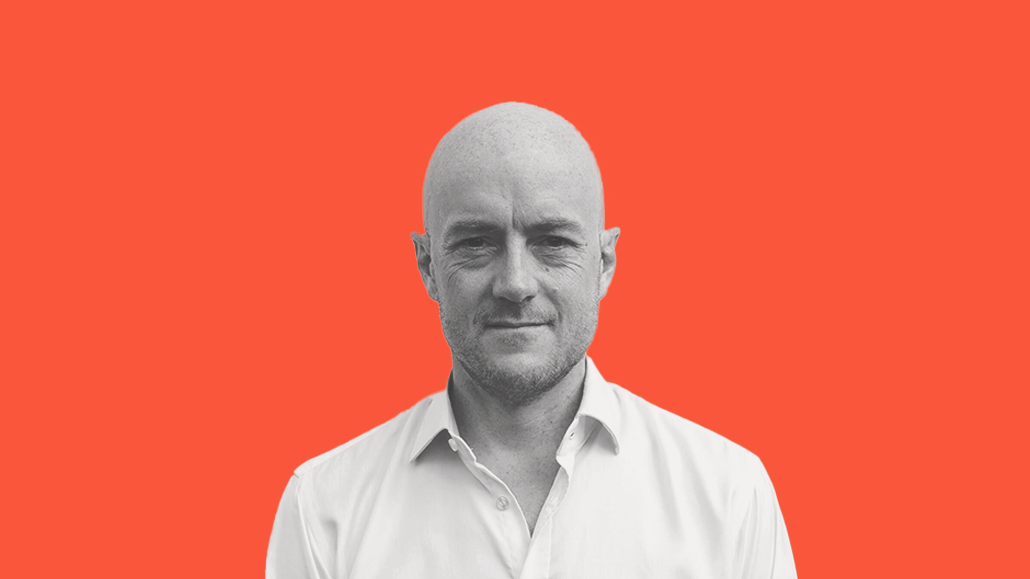 When it comes to digital advertising, ad-blockers have often been at odds with the ad-tech world. Often portrayed by trade groups as a threat to the ad-funded economy, ad-blockers users conversely see them as heros for data privacy and user experience. But now, Eyeo — the parent company of Ad Block Plus — has poached a key Google employee to become its new chief product officer.
Vegard Johnsen, who joined Eyeo as CPO last week, has spent the past decade at Google working on a number of key initiatives from combatting ad-fraud to working on product management efforts related to ad-blocking, consent management and various monetization tools. (He was previously COO at Spider.io before Google acquired the startup in 2014.)
"I actually moved my whole family over to the U.S. [from London] to work on how to improve the ad experience online," Johnsen said. "Google has been serious about that for a very long time…How do you improve the user experience such that people didn't really want to install ad blockers?"
Johnsen spoke with Digiday about why he decided to join Eyeo, the evolution of ad-blockers — which he prefers to describe as "ad-filters" — and where there's room to improve the online advertising ecosystem in a way that benefits users and content creators. 
Note: This interview has been edited for length and clarity.
What made you interested in this job and leaving Google for Eyeo?
Big tech companies wear many hats, right? They're very responsible and try to do the right thing, but it's difficult to please all the hats at the same time. And you kind of got to pick at times, and if your revenue is just directly correlated to the amount of ads you show and how kind of prominent they are and how much tracking there is, it's difficult to fully go with the user. What drew me to Eyeo is coming to a company where they're kind of really fighting for the user and making sure that there's sort of a balance in the ecosystem.
Ad blockers have often been seen as good for users but portrayed by the ad-tech world as bad for the internet. Has that evolved as data privacy becomes more prominent?
Sadly, like most industries where there's a lot of money, there are there are good responsible players, and there are bad players as well. I certainly saw my fair share of that when I was working in the anti-fraud space. That is part of the challenge. You can't really talk about ads and ads people, and there's a whole spectrum of them. There's sort of a recognition that we [Eyeo] are a representative for the user. That doesn't mean all ads are bad or anything like that, but there are bad ad practices.
What do Apple and Google's recent privacy changes mean for companies like Eyeo?
If you look at something like GDPR, was GDPR all perfect? Was there nothing to criticize? No, of course not. But directionally, is it good? Are moving from a world where anyone could do any kind of tracking to something where it's more controlled? I think that's a good direction. And I would say GDPR is a good direction as is Privacy Sandbox. 
Directionally, these restrictions and these sort of tightening up and cleaning up [are changes] I'm very positive about because they favor responsible, good players…Apple is making it more difficult for people to do stuff under the hood that people would not be okay with if they were aware…We really welcome a shift towards the sort of responsible and transparent mechanisms that is good for the ecosystem, but I also think it's good for us because that's kind of where we've always been.
What else should be done to move the needle even more?
People are quite happy online, and then they have some terrible ad experience and go 'Okay, that's enough.' That pushes them over the edge and they go and do something about it. One of those experiences in the past were pop-up ads. They were all over the place and it's become a little bit more in control, but, they were a big issue. And I do sort of wonder about the way consent is done today. It is actually something that is also quite prominent and really getting in between users and what they want to do.
Is there a role for companies like Eyeo to improve the issues around current consent frameworks?
If you go to 20 websites in a day, you'll get 20 different consent experiences that are slightly different and asking you make choices. One example of how these things overlap in ways that aren't necessarily great: Third-party cookie restrictions also can impact consent managers. And so there are even cases where you give a choice, it's stored in a cookie and then the cookie is deleted. You sort of understand the reasons why it's happening, but then you're going to be asked again the same question not 13 months later, but like a week later. From a user's perspective, there's plenty of headspace to make the experience better and it's very aligned with things we think about.
https://digiday.com/?p=513897