They say never meet your heroes. But when Madden San Miguel a.k.a. Baby Gronk got the chance to meet viral LSU gymnast Olivia Dunne, he snatched it up like the last pail of water in a scorching desert. It all began in March 2023, when Baby Gronk visited Olivia Dunne at Louisiana State University. The 20-year-old Dunne showed the 10-year-old Baby Gronk around, and he posted a photo of the encounter on his Instagram.
And what is expected to happen after you post a picture with the most followed NCAA athlete on social media? One has the potential to go viral, and so he did. In fact, Baby Gronk was so impressed by LSU, and probably Olivia Dunne, that he made a promise. He was going to join LSU, or at least it came in his Top 3 list. Now, after the LSU athlete and the young football player have been making rounds on the internet, Dunne's fans are reminiscing about a viral Tik Tok she posted back in February.
Olivia Dunne and her Midas touch
ADVERTISEMENT
Article continues below this ad
Anything the world-famous gymnast touches seems to turn to gold, including Baby Gronk. After all, Dunne has dedicated fans all over the world, especially in America. A fact which is evident in her 7.6 million followers on Tik Tok and 4.2 million followers on Instagram. Remember when she decided to do a 'boyfriend reveal' on Tik Tok? The video managed to garner 10 million views and nearly 1 million likes.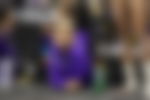 The video was captioned with, "he's just a little shy I swear #foryou #bf". The reason? Olivia Dunne was seen dancing alone in the video, with no boyfriend in sight. This is the video that her fans have been recalling after her meeting with Baby Gronk. Why? Well, turns out that in an interview with TMZ Sports, Baby Gronk branded himself as the new 'Drip King' after he met with Livvy. This adage is what the comments section was filled with on the video that Livvy posted.
Trending
Baby Gronk, who has been nicknamed after retired NFL tight end Rob Gronkowski, currently has more than 300,000 followers on Instagram, a result of some calculated moves by his father. Gronk has been regularly 'marketed' by his father, Jake San Miguel, who has made no qualms about creating a brand around his son and ensuring he becomes a popular football player in the future. With the way things are going right now, he might just meet his goal.
ADVERTISEMENT
Article continues below this ad
Refreshing old memories
As an old favorite clip of Olivia Dunne started to gain traction once again, it was time to get a good look at what Dunne's fans were saying. One of the viewers commented on the video, "Man that was hella scary", probably referring to the non-existent boyfriend in the video, though one can't say for sure. Another fan wrote, "I was waiting for drip king".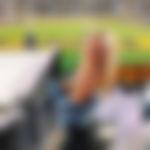 ADVERTISEMENT
Article continues below this ad
A follower also made a clever joke about the situation, saying, "Damn John cena got her", referring to Cena's favorite tagline, "You can't see me". Someone in the comments section was also captivated by Olivia Dunne's beauty, and commented, "You are extremely attractive". Looks like Dunne is not done stealing millions of hearts all across the world with her social media posts.
Watch This Story: Viral 10-year-old football star Baby Gronk meets American Gymnast Olivia Dunne in an epic LSU encounter.