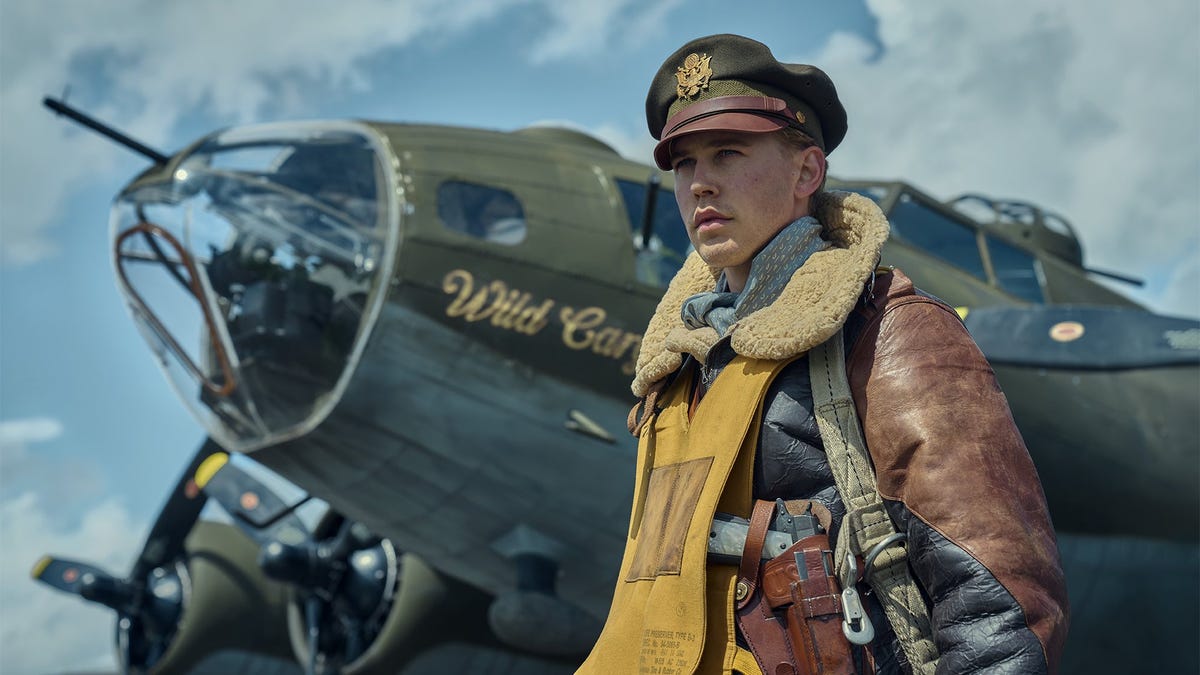 Tom Hanks and Steven Spielberg have collaborated on another World War Two saga, the third epic in their trilogy of miniseries which began in 2001 with Band of Brothers and continued in 2010 with The Pacific. The acting and directing powerhouses are executive-producing new show Masters of the Air, about the 100th Bombardment Group of the U.S. Air Force—also known as the "Bloody Hundredth" for Apple TV+. And if their previous work is anything to go by, it looks set to be appointment prestige television of next year.
Masters of the Air is based on real events.
Just like Band of Brothers and The Pacific, this series draws inspiration from real military figures in the Second World War. Much of the story takes its inspiration from the nonfiction book Masters of the Air: America's Bomber Boys Who Fought the Air War Against Nazi Germany by Donald L. Miller, which recounts the actions of the Hundredth, tho would fly at heights of up to 25,000 feet in freezing cold temperatures over Nazi Germany.
The rights to Miller's book were optioned as far back as 10 years ago, with HBO originally reported to be developing the series in 2013. In 2019, Hanks and Spielberg announced that they had struck a deal with Apple TV+, and the Hollywood Reporter has since confirmed that nine epiodes with a total production cost of $250 million have been filmed with Apple Studio.s
Austin Butler leads the cast.
Masters of the Air comprises a sprawling ensemble cast, with some of the most exciting up-and-coming actors in key roles. Austin Butler, who garnered critical acclaim for his performance opposite Hanks in 2022's Elvis, will star as Major Gale Cleven. The series will also feature Barry Keoghan (The Banshees of Inisherin) as Lt. Curtis Biddick, Callum Turner (The Capture) as Major John Egan, Ncuti Gatwa (Sex Education) as 2nd Lt. Robert Daniels, and Freddy Carter (Shadow & Bone) as Lt. David Friedkin.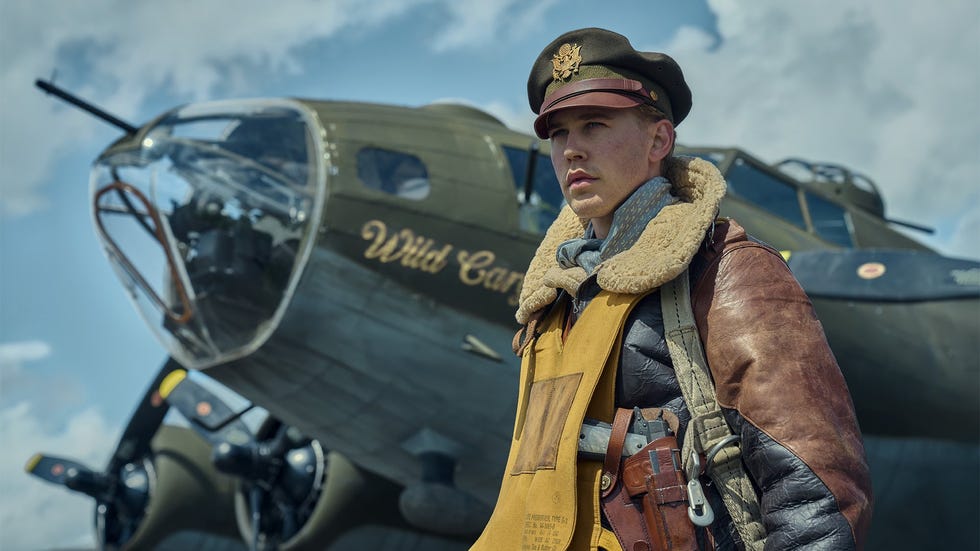 Apple
Masters of the Air will take flight in January 2024.
The series premiere of Masters of the Air will begin streaming on Apple TV+ on January 26, 2024, in a special two-episode event, with new episodes dropping each week after that until March 15.
Philip Ellis is News Editor at Men's Health, covering fitness, pop culture, sex and relationships, and LGBTQ+ issues. His work has appeared in GQ, Teen Vogue, Man Repeller and MTV, and he is the author of Love & Other Scams.
Advertisement – Continue Reading Below
Advertisement – Continue Reading Below