Image: Mark Hachman / IDG
Rest in peace, Microsoft PC peripherals. Goodnight forever, Microsoft SideWinder. Farewell, SPOT Watch.
You've probably heard of the Google Graveyard, the collection of apps, services and products that Google shut down before their time. But like any big company, Microsoft also tried and failed to make certain products work. In light of Microsoft's decision to discontinue PC peripherals like the Microsoft Sculpt Desktop Keyboard, let's look at some of the products that litter the Microsoft hardware graveyard.
Microsoft RAMCard/SoftCard/SystemCard
Microsoft made RAMCards, one of the first solid-state disks, for both the Apple II as well as the IBM PC in the early 1980s. Instead of non-volatile memory like today's SSDs, however, these were simply more like memory expansion cards, adding 16KB of RAM to an Apple II with 48KB already in place. (The version for the PC added up to 256KB, in 64KB blocks, and shipped with RAMDrive software which accessed the RAM as a disk.)
Google Books / InfoWorld
Microsoft also made the SoftCard, which was also interesting. It was a self-contained card with a Z80 microprocessor on it. Combining the RAMCard and SoftCard created a dual-microprocessor system for Apple with a whopping 56KB of RAM. PCs also got the SystemCard, which added the 256KB of RAM as well as a print spooler and parallel printer interface.
Microsoft Mach 10 / Mach 20
On paper, the Microsoft Mach 10 and Mach 20 sound pretty cool. Instead of being forced to live with a IBM PC / PC XT's 4.77MHz 8088 CPU, you could swap it out and replace it with a Mach 10 card that essentially upgraded it to a 9.54MHz 8088 CPU.
The Mach 20 released in 1988 went a big step further. It gave you an 8MHz 80286 CPU instead: a slower chip, but two generations ahead! And with a mouse port! A socket for an 80287 math coprocessor! Run Windows 2.0 in standard mode! There was even a Memory Plus daughterboard allowing up to 3.5 megabytes of RAM, and another Disk Plus daughterboard which allowed you to connect a 5.25- or 3.5-inch floppy drive. As Microsoft's Raymond Chen points out, the Mach 20 cost $495, but upgrading to a full-fledged IBM PC AT cost $4,000 — a great deal by comparison.
Nevertheless, it flopped. InfoWorld's in-depth review of the Mach 20 card was decidedly lukewarm. To boost sales, Microsoft even made a version of OS/2 specifically for the Mach 20. According to Chen, Microsoft sold a grand total of 11 copies. Eight of them were returned.
Microsoft / Timex Datalink
In 1994, Timex teamed up with Microsoft to launch the Timex Datalink watch, a waterproof (even spaceproof!) digital watch that was worn by actual astronauts… in space! The Datalink was one of the first smartwatches, with data optically transferred via a blinking CRT computer monitor to the watch via an sensor. The process was slow, though (about 70 entries per minute, Wikipedia reports) and couldn't be dynamically updated without line-of-sight to the monitor.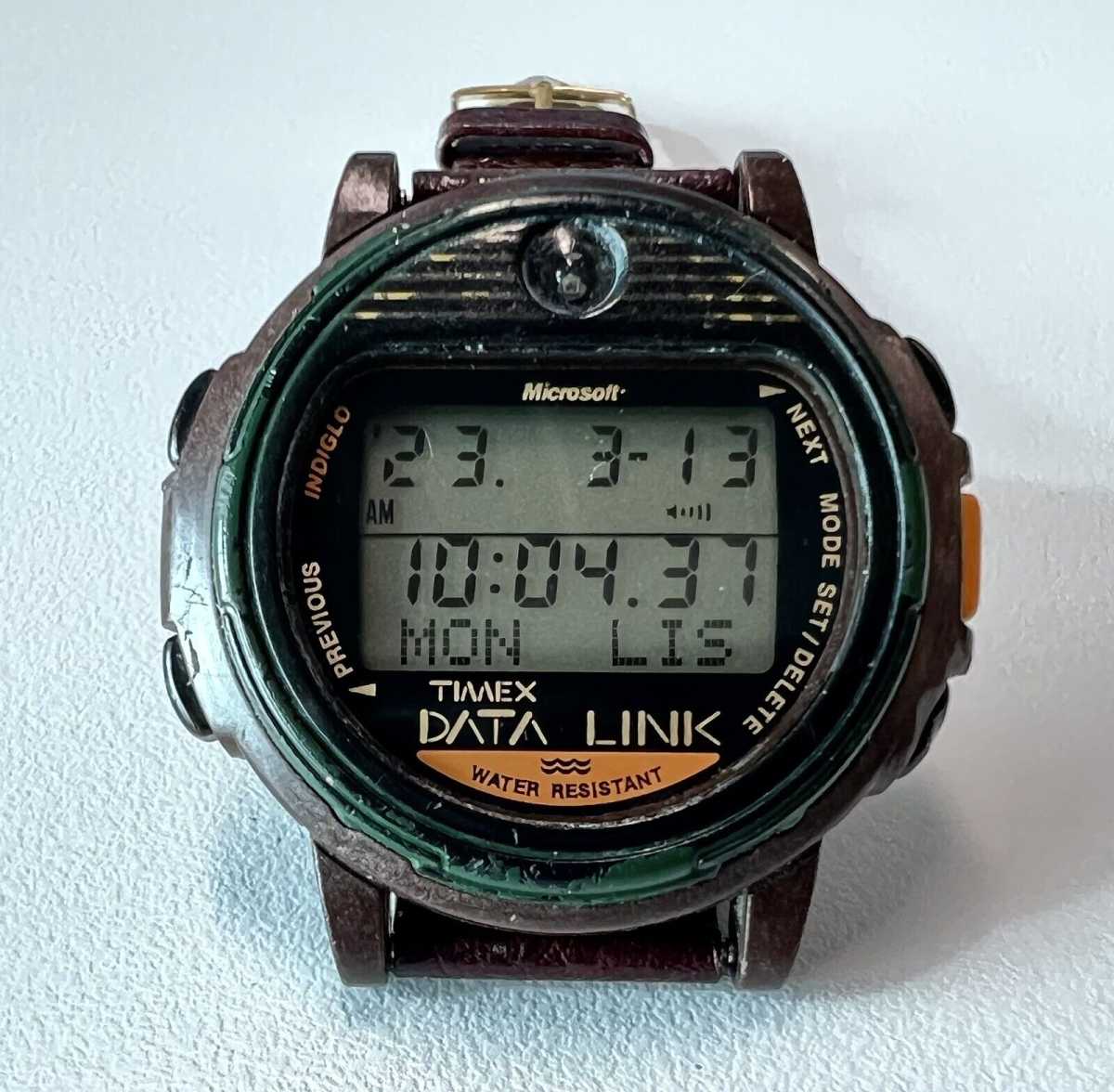 As you might imagine, a scrolling line of text across a digital watch wasn't that effective, but fans nevertheless kept the line going for years. Probably one of the things that killed them was a shift to LCD displays, which means that you had to buy a special transmitter, too. While the Datalink made our list of the worst tech products ever, they predated Microsoft's SPOT Watches.
Microsoft SideWinder
The SideWinder PC peripherals of the 1990s (including joysticks, steering wheels, pedals, and more) coincided with arguably the height of the PC gaming era. You could play just about any PC game, affordably, including flight and space simulators like Wing Commander and racing games using the SideWinder Force Feedback wheel and other peripherals.
Let's not undersell this — these peripherals were awesome. Unfortunately, Microsoft exited the market in 2003, ceding the market to other manufacturers. Not to knock any of them down, but they never had quite the cachet of the SideWinder brand.
Microsoft EasyBall
In the late 1990s and early 2000s, tech companies went through one of their weird phases, investing in kid's hardware for some reason. (Remember the Intel Play QX3 microscope?)
Microsoft's EasyBall debuted in 1997 as a gigantic trackball for kids, bundled with Freddi Fish and the Case of the Missing Kelp Seeds CD-ROM game for $54.95. Ninety-seven Computer City stores offered hands-on demonstrations of the software at the "The EasyBall Adventure Zone with Freddi Fish." The trackball even had a dual-input port for both a Microsoft Mouse and an EasyBall to be connected simultaneously, so that kids and adults could work together.
Even though the EasyBall won a number of awards, Microsoft had essentially pulled out of the trackball market by the mid-2000s. Today, Logitech and Kensington keep the trackball alive.
Microsoft SPOT Watches
Who could possibly need a connected smartwatch that could receive weather forecasts, personalized news, and Outlook calendar reminders? In 2003, this was a real question. Today, the Smart Personal Objects Technology (SPOT) service was way ahead of its time.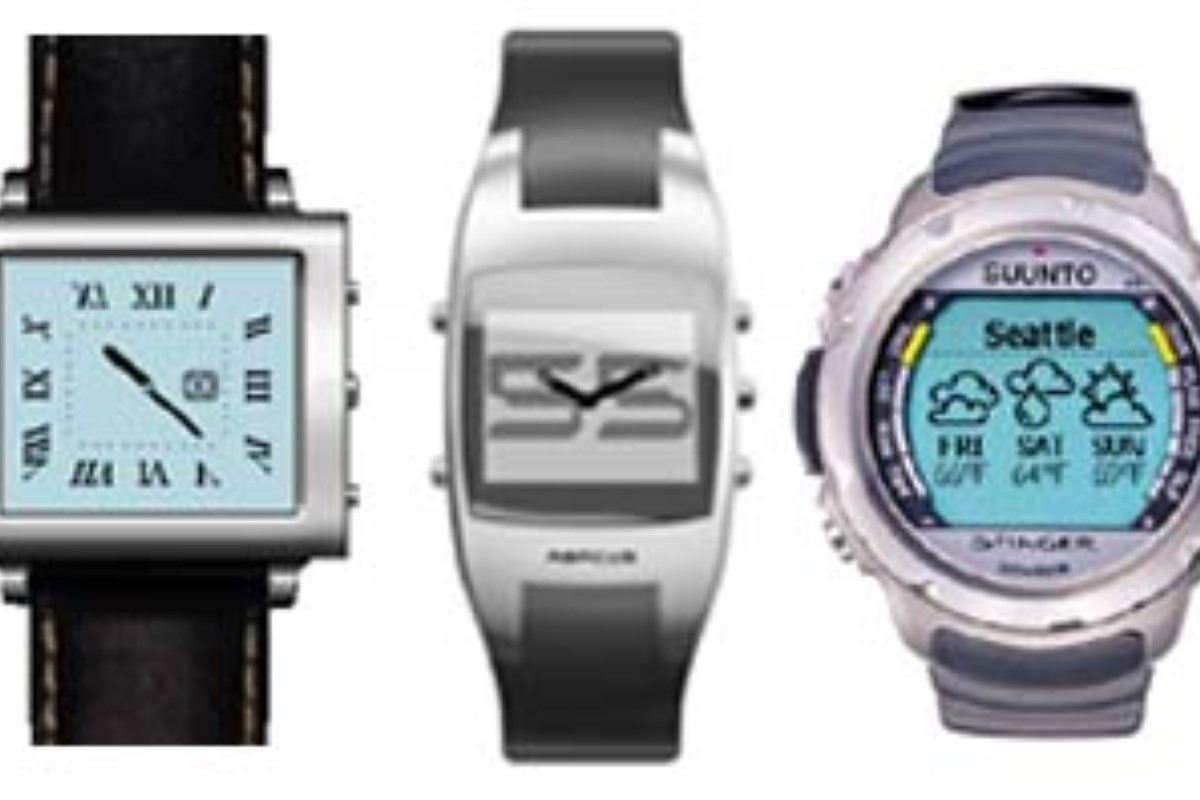 Microsoft
Technically, SPOT watches were manufactured by Fossil and Suunto, not Microsoft, but they were heavily promoted by Microsoft as the next big thing in consumer electronics. They used RF communication to transmit data, but the real killer is that Microsoft wanted to charge a subscription for the MSN Direct service that powered the watches with live data. That helped kill whatever demand there was for SPOT Watches, as did a better wireless medium: Wi-Fi.
The 2010 Microsoft Kin was doomed from the start. It was a connected smartphone for social media that lacked social media connections, and that would only "connect" every fifteen minutes or so. The Kin's first reviews found all sorts of problems, from laggy typing to poor hardware to an egregious Verizon smartphone plan that was a necessity to use the phone properly.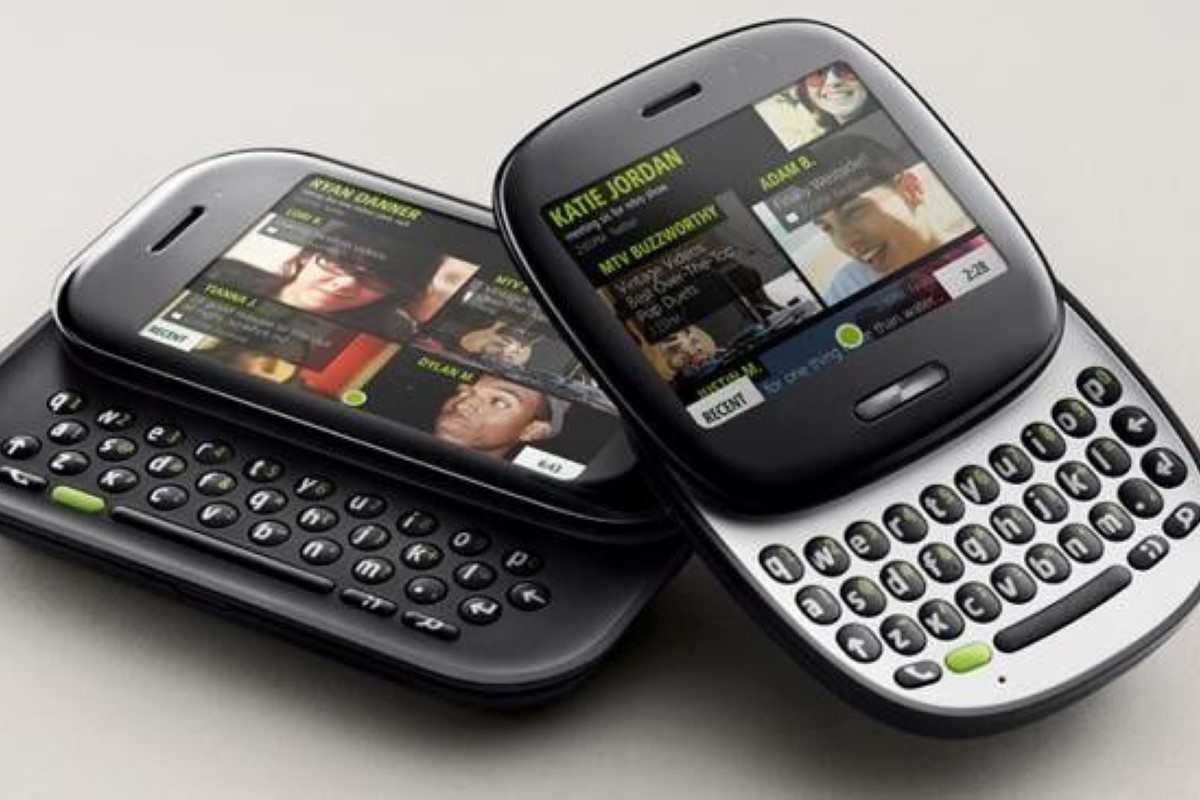 IDG
Those reviews landed in May. By June, Microsoft had killed the Kin, after reportedly selling just 500 of them.
Microsoft Lumia / Windows Phone
In September 2013, Microsoft bought Nokia's device business, launching Microsoft into supporting yet another (ultimately doomed) smartphone business. After former Microsoft executive and then Nokia CEO Stephen Elop passed on using Android, Nokia adopted the Windows Mobile operating system instead. Phones like the Nokia Lumia Icon gave way to the Microsoft Lumia 640 and others.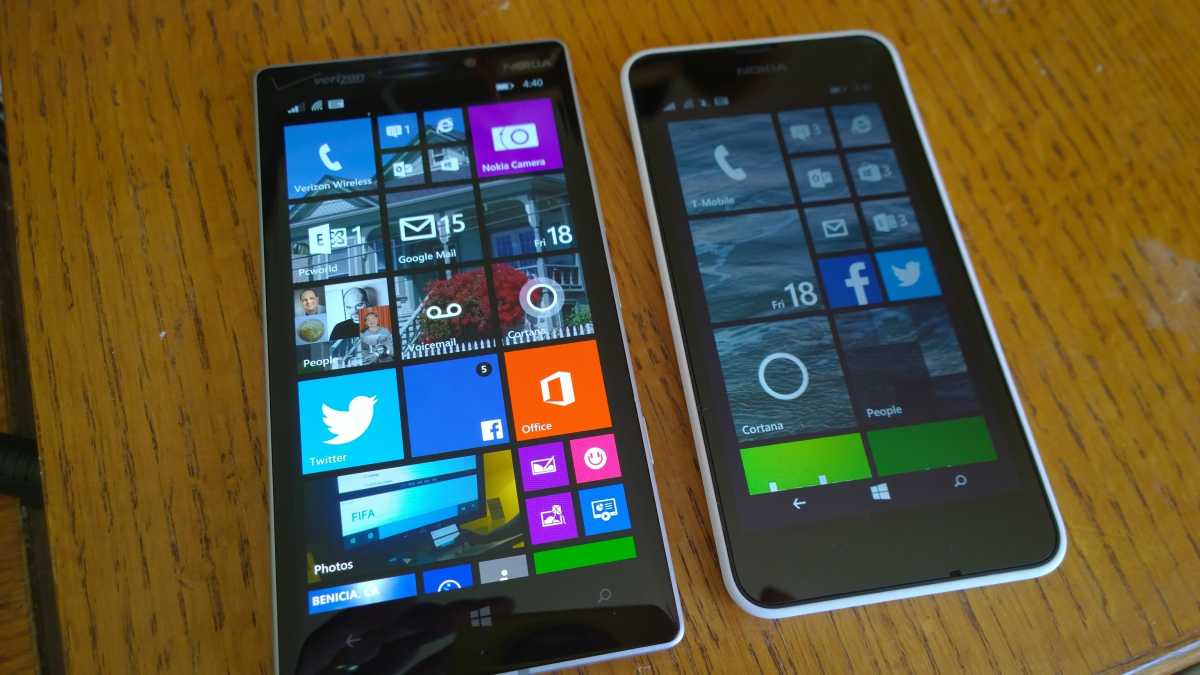 Mark Hachman / IDG
There are still a legion of devoted fans (including me) who loved the Lumia line for its fantastic image sensors, whose color fidelity outperformed competing phones for several product generations. But Microsoft was unable to maintain momentum for either Lumia or a small ecosystem of failed Windows Mobile business phones. By 2019, the Windows Phone platform was officially dead.
Microsoft Zune
The short-lived Microsoft Zune digital music player began in 2006 and finally ended in 2009, when Microsoft stopped producing new devices. Zune never made much headway against the Apple iPod. Microsoft, though, gave the Zune's services a generous seven years more before finally pulling the plug…for the now defunct Groove Music. Oh well.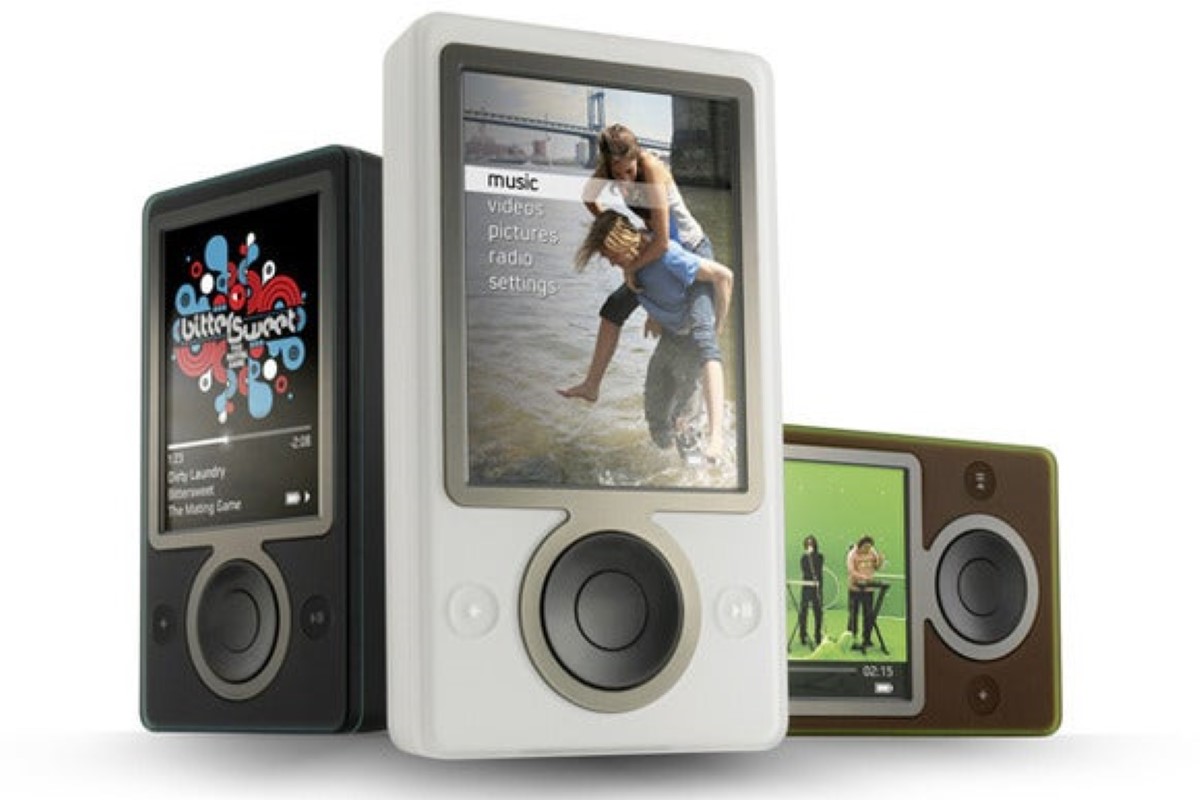 Microsoft
The Zune, however, became so ironically iconic that it even features in Microsoft's third Guardians of the Galaxy movie, where Star-Lord's stored music has moved from tape to digital. Microsoft embraced the trend by redesigning Zune.net, which includes a movie clip to show that yes, the Zune is still cool.
Microsoft Band
Another product that feels now like it was ahead of its time, the Microsoft Band smartwatch did many of the things modern fitness bands now do, but back in 2015: GPS, UV sensing, sleep sensing, tracking, stair tracking via a barometer, and more.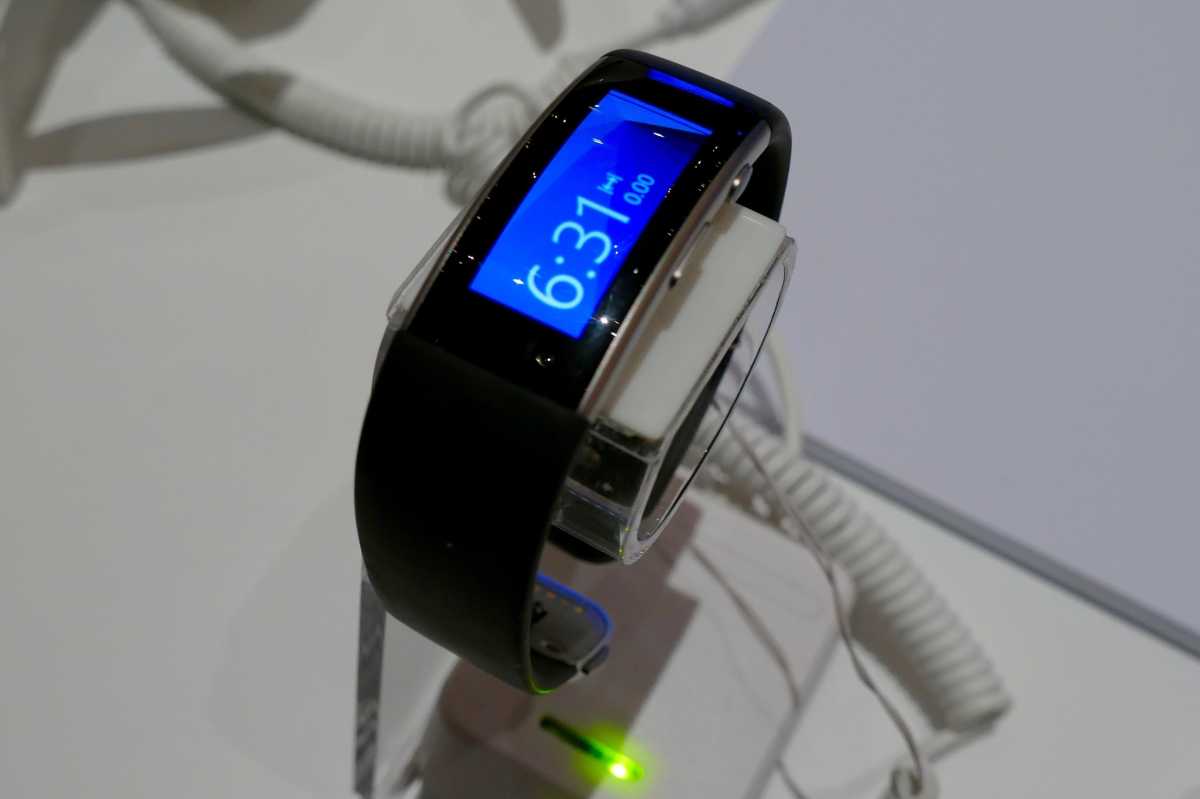 IDG
But the Microsoft Band and Band 2 never really had the backing of Microsoft, and the solid Microsoft Band 2 was killed just a year after launch. At least Microsoft offered refunds for anyone who had bought one.
Microsoft Wireless hardware
Microsoft eked out a small lineup of wireless hardware between 2002 and 2004, including the Wireless Base Station (MN-500) as part of its Microsoft Broadband Networking lineup. Wikipedia reports that Microsoft was actually second in the U.S. consumer router market during that time, but couldn't make the switch from 802.11b to 802.11g fast enough.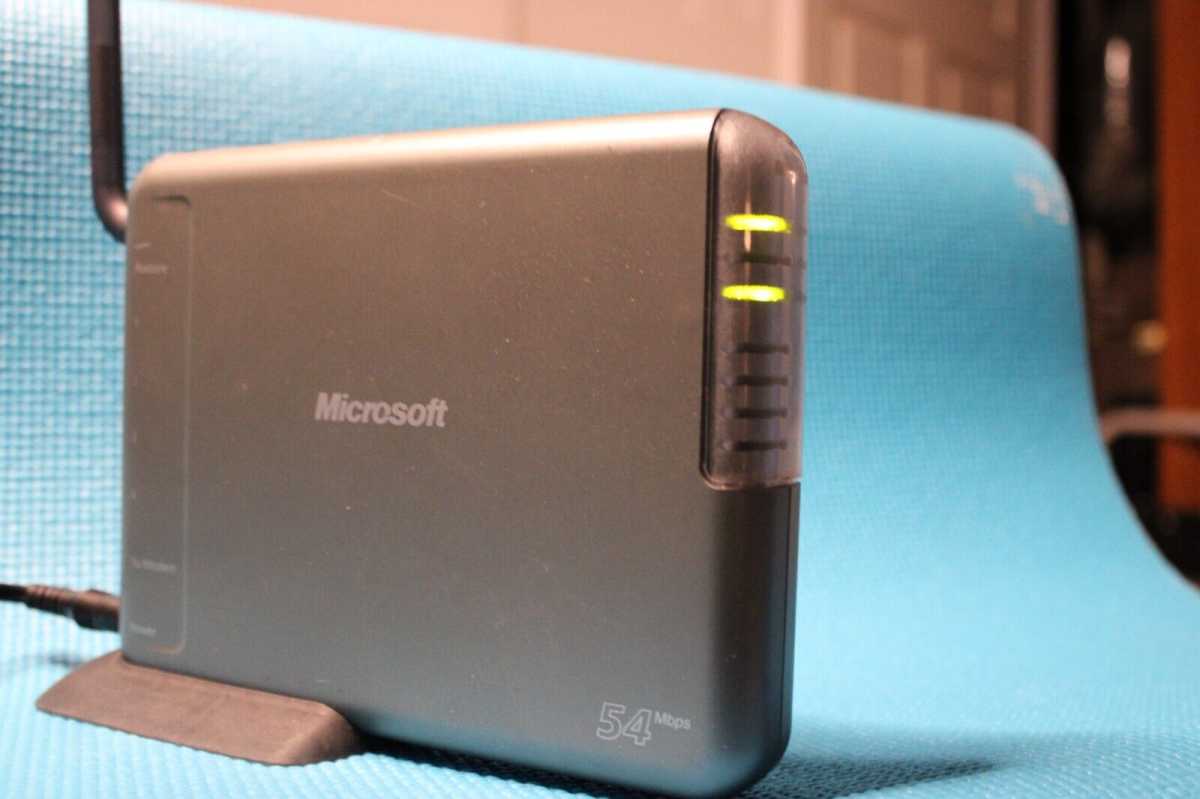 That's a quick hook for a top product, but Microsoft has never had a great commitment to hardware unless it can be a prolonged, profitable success.
Microsoft Kinect
Microsoft launched the Microsoft Kinect for the Xbox 360 in 2010, competing with Nintendo's Wii with a peripheral that simply recognized user actions through image recognition. Kinect proved to be a success until the launch of the Xbox One, when Microsoft made the peripheral mandatory. Users suddenly revolted, and Microsoft relented.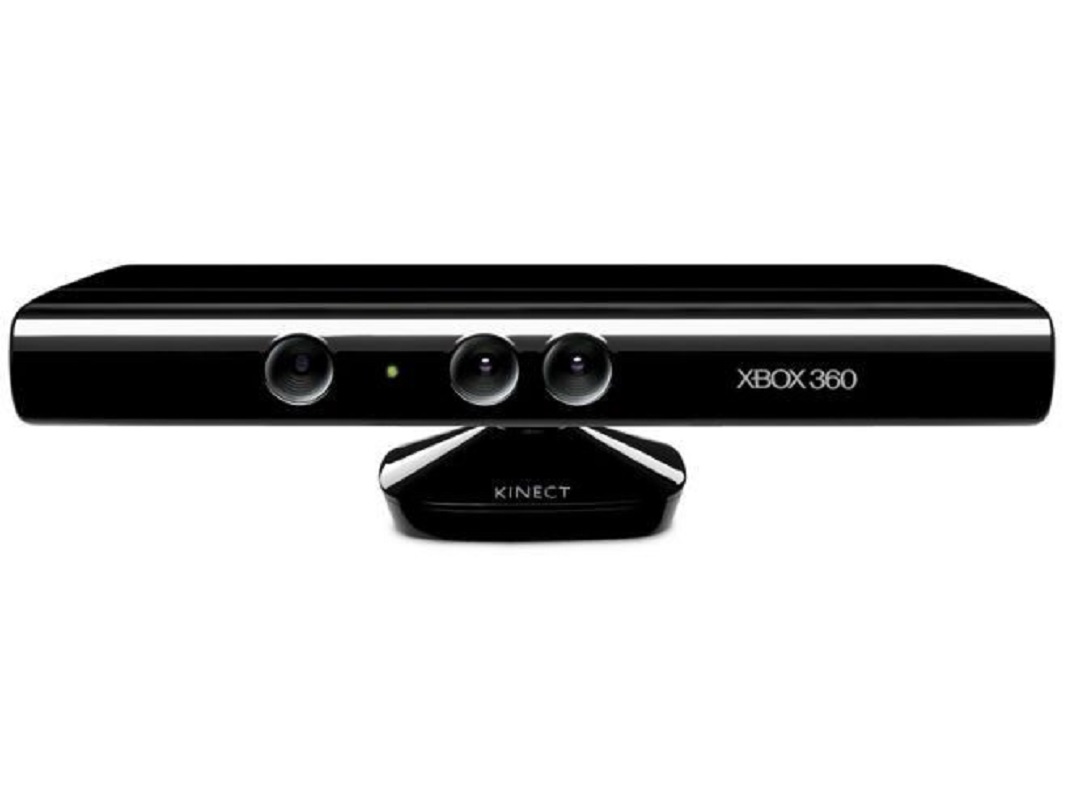 IDG
Still, by then the damage was done, and users didn't want to buy an expensive console and a peripheral. Kinect support was then dumped as a backwards-compatibility feature, too, until Kinect was finally killed in 2017.
Even though there were some odd charges levied against it (was the Kinect racist?) the Kinect should be recognized for what it eventually gave rise to: Windows Hello and Windows Hello biometric webcams. (The Kinect also failed as a PC peripheral, too.) Facial recognition is now part of our daily life, and Kinect helped bring it about.
Microsoft HoloLens (?)
In January 2015, Microsoft invited the press to Redmond to launch the HoloLens, the best consumer demonstration I've ever seen. Participants rewired live light switches with a remote assistant connected via a Skype overlay, "walked" on Mars, and played Minecraft on a coffee table. It was mindblowing. And PCWorld was the first to get an uncensored hands-on with the HoloLens, too.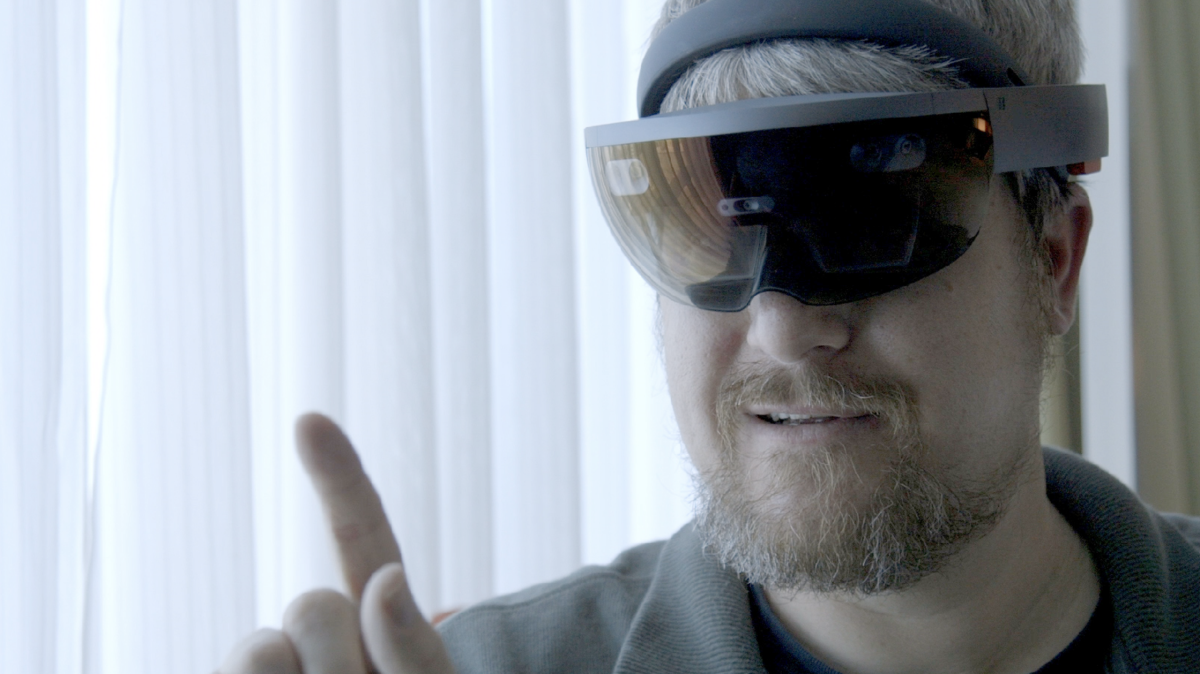 IDG
Unfortunately, the HoloLens never went anywhere. It was with a feeling of sadness that I wrote our HoloLens retro review in 2019, playing RoboRaid in a deserted office after hours.
The HoloLens 2 launched as a business (?!) device, which meant that it essentially disappeared from public view. Now, who knows? The HoloLens 3 might be dead, the HoloLens derivative for the U.S. Army seems to be stalled, and Alex Kipman, the father of the HoloLens, departed Microsoft after reports of inappropriate behavior. The HoloLens might not be officially dead, but it's being fitted for a coffin regardless.
Believe it or not, that's not all of Microsoft's successes and failures in the hardware market! For even more (a speaker system? a fingerprint reader? a cordless phone?), see our earlier story on the good, bad and ugly of Microsoft hardware.