{{ timeAgo('2023-03-21 17:10:55 -0500') }}
football
Edit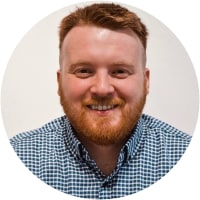 Josh Henschke
•
Maize&BlueReview

Publisher
Publisher of The Maize and Blue Review on the Rivals/Yahoo! network.
Michigan's recruiting goodwill has finally paid off as the Wolverines secure the commitment of 2024 four-star running back Jordan Marshall on Monday.
The Wolverines scored a major win on the recruiting trail as the Ohio native is in the middle of Ohio State's recruiting hotbed.
Marshall is coming off a weekend visit to Ann Arbor where he spent time with a handful of U-M targets, including commit Luke Hamilton.
The Rivals100 prospect is rated the No. 55 recruit in the country and the No. 3 overall running back in the 2024 class.
Stick with Maize & Blue Review for more on this developing story.
—
Discuss this article with our community on our premium message boards
Not a subscriber to Maize & Blue Review? Sign up today to gain access to all the latest Michigan intel M&BR has to offer
Follow our staff on Twitter: @JoshHenschke, @Berry_Seth14, @TrevorMcCue, @DennisFithian, @BrockHeilig, @JimScarcelli, @lucasreimink, @JaredHalus
Subscribe to our podcasts: Apple Podcasts, Google Podcasts and Spotify
Check out Maize & Blue Review's video content on YouTube
Follow Maize & Blue Review on social media: Facebook, Twitter, TikTok, and Instagram