{{ timeAgo('2023-04-24 11:45:58 -0500') }}
football
Edit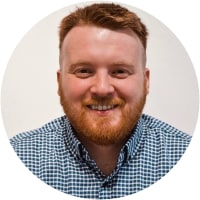 Josh Henschke
•
Maize&BlueReview

Publisher
Publisher of The Maize and Blue Review on the Rivals/Yahoo! network.
Michigan football's roster movement has started to pick back up as wide receiver and return man A.J. Henning has announced he will enter the transfer portal.
Henning took to his social media accounts on Monday to make the news official.
Henning departs the program after appearing in 33 games for the Wolverines in a largely reserve role as a receiver.
He finished his career rushing for 186 yards and two touchdowns and 198 receiving yards.
He was the Wolverines' primary return man, who split time fielding kickoffs and punts. He finished his career with one kickoff return for a touchdown in 2021 and a punt return for a touchdown in 2022.
—
Discuss this article with our community on our premium message boards
Not a subscriber to Maize & Blue Review? Sign up today to gain access to all the latest Michigan intel M&BR has to offer
Follow our staff on Twitter: @JoshHenschke, @Berry_Seth14, @TrevorMcCue, @DennisFithian, @BrockHeilig, @JimScarcelli, @lucasreimink, @JaredHalus
Subscribe to our podcasts: Apple Podcasts, Google Podcasts and Spotify
Check out Maize & Blue Review's video content on YouTube
Follow Maize & Blue Review on social media: Facebook, Twitter, TikTok, and Instagram