I'LL ADMIT it: after Season 1 of The Bear, despite many of the internet's finest posters thirsting over the tattooed and emotionally unavailable Carmy (Jeremy Allen White), I didn't really think of him as a character with much space for a love interest. We spend much of that first season with him reeling following the unexpected suicide of his beloved, albeit flawed, older brother; even before that, just about every fiber of his being has gone into becoming one of the greatest gourmet chefs in the country. He's as hard on himself as anyone in the world. Just because people are thirsty for Carmy doesn't mean he's primed for any kind of on-screen romance.
That's what I thought, at least. As soon as I saw Carmy share a scene with Claire (Molly Gordon) in "Pasta," the second episode of The Bear Season 2, I was pretty willing to admit I was wrong. That's a testament to the brilliant chemistry shared between White and Gordon from just about their first instant on screen together, even in moments where nothing is spoken aloud and all that's shared is looks. It's made clear from context within the episode that Claire has been a significant figure in Carmy's past (their mutual connection these days is Neil Fak, played by Matty Matheson).
This is further confirmed in Episode 6, "Fishes," when Claire actually doesn't even appear on screen. Set about five years in the past, we see a moment during the Berzatto family Christmas when Michael (Jon Bernthal) and Richie (Ebon Moss-Bacharach) tell Carmy that they saw Claire—and that she's looking good. Carmy clearly is interested, but is a bit embarrassed at the same time.
In the present, it's clear that Carmy and Claire like each other, and like each other a lot. That much is abundantly clear just from the charged energy in every scene between them. But the context that "Fishes" adds is that a relationship with Claire is even extra important to Carmy, because it's something that the late Michael was encouraging him to do; something he wanted him to do for his own betterment and happiness.
And that wouldn't work nearly as well if Claire wasn't played by Gordon with such an undeniable charm. If Gordon looks familiar to you, there's good reason why—you've probably seen her in one of several major projects over the last few years. And chances are strong that you'll be seeing her again in the near future.
Molly Gordon plays Claire in Season 2 of The Bear.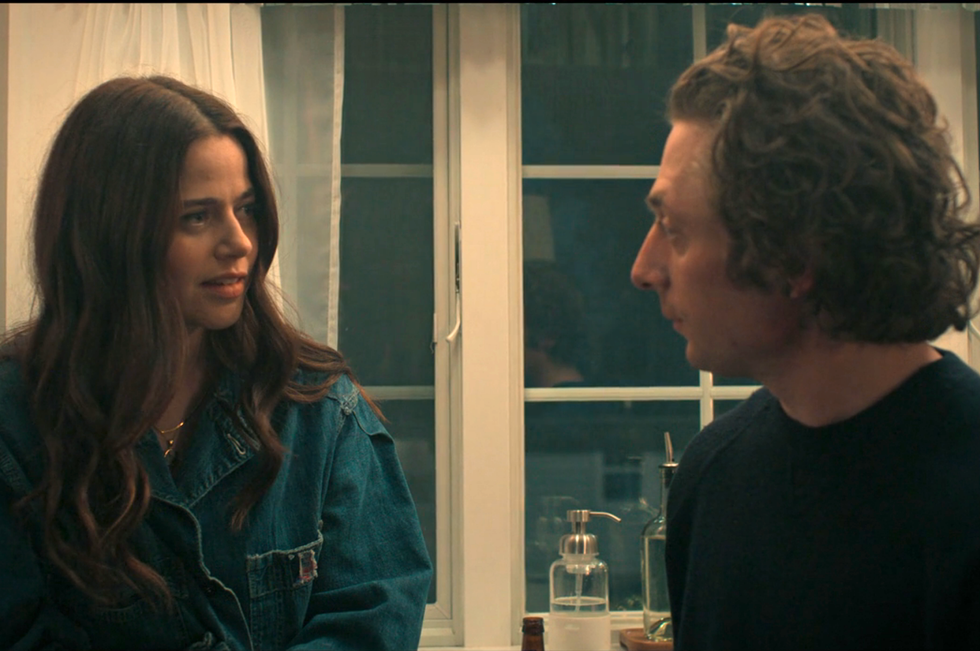 FX/Hulu
Before she landed the role of Claire in Season 2 of The Bear, Gordon worked with showrunner Christopher Storer on two episodes of Hulu's Ramy, and, according to Variety, told her at the time that they would work together again in the future. He followed through, giving her a call while she was finishing her upcoming movie Theater Camp and asking if she would want to join the show for Season 2.
Gordon compared working with The Bear's cast to being in a Shakespeare company and also a ballet. "I felt very, very lucky. I would have played a napkin," she said. "So playing opposite Jeremy was a dream."

Her breakout film role came in Booksmart, but you don't want to miss Shiva Baby either.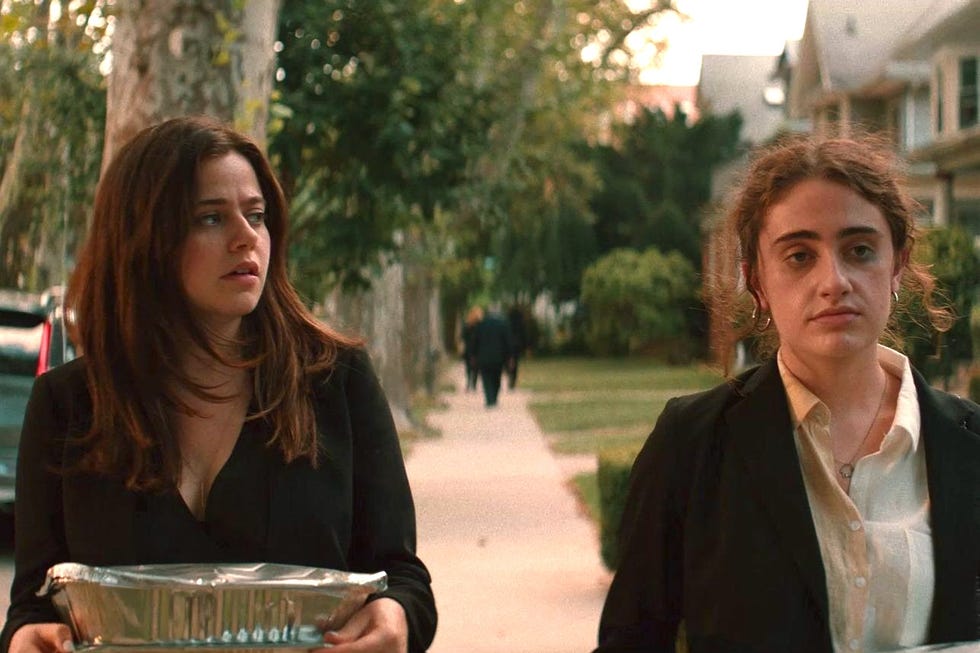 Utopia
Gordon started in the industry from a young age, with her first roles coming in the Sean Penn-led I Am Sam and the Nicole Kidman and Will Ferrell-led Bewitched as a trick-or-treater.
Her breakthrough roles, though, came in a pair of 2019 comedies: she played "Triple A" in Olivia Wilde's excellent teen comedy Booksmart, and Hannah in the underrated comedy Good Boys.
Her talent is fully on display in 2021's Shiva Baby too; she co-stars with Rachel Sennott (another actress currently on a major come-up) in a movie that feels like a mash-up of Uncut Gems and A Serious Man.
She's had major roles on TV before too.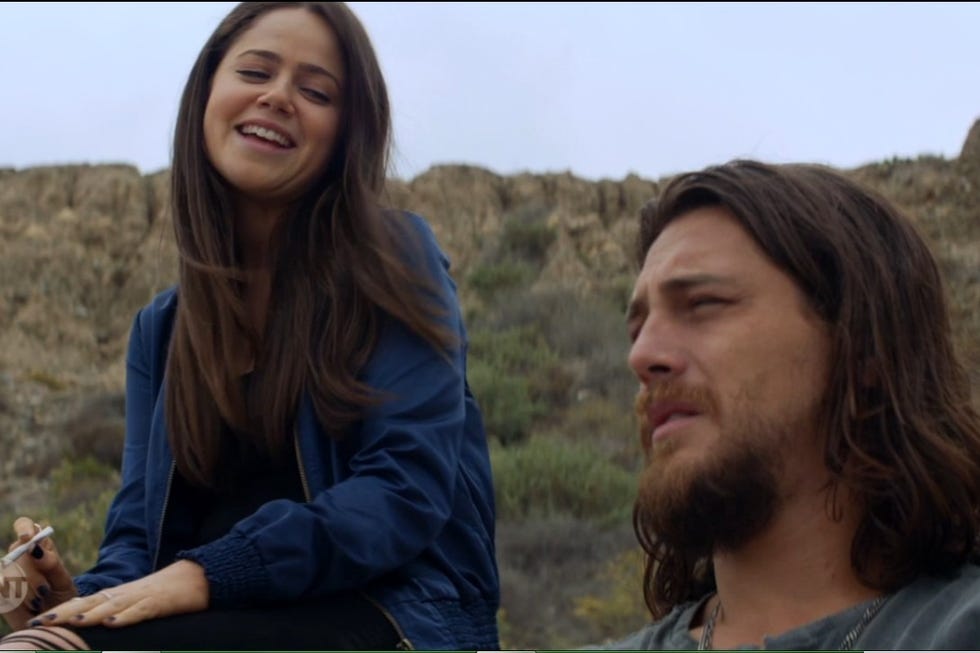 TNT
Before entering the high-stress culinary world of The Bear, Gordon has been part of a few other shows as well. She previously worked with The Bear showrunner Christopher Storer on Ramy, and had a guest spot on Orange is the New Black back in 2015.
She was also a main cast member in TNT's TV version of the Australian film Animal Kingdom, playing Nicky Belmont for three seasons. She also currently stars on Winning Time, playing Linda Zafrani as a member of the show's main cast.
She'll next be seen in Theater Camp—which she also co-wrote and co-directed.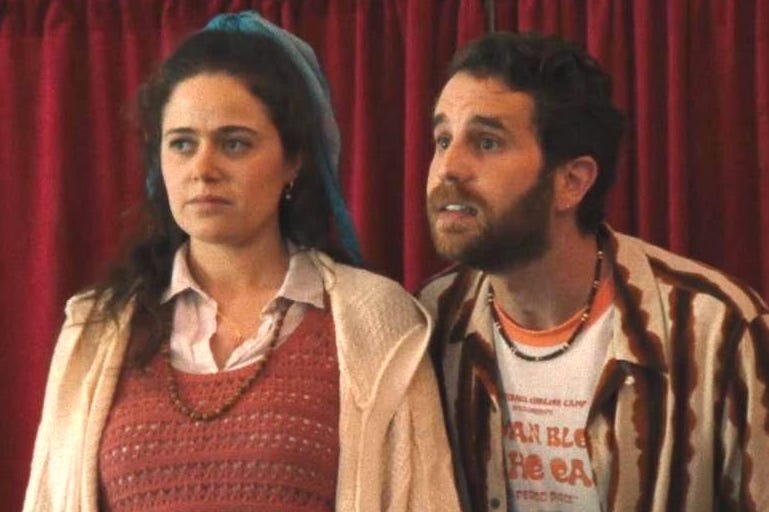 Searchlight Pictures
In 2020, Gordon, along with Ben Platt, Noah Galvin, and Nick Lieberman, starred, co-wrote and co-produced a Wet Hot American Summer-esque short film called Theater Camp; now, in 2023, it's been turned into a feature film that's being released on July 14 by Searchlight Pictures. Gordon once again co-wrote, co-produced, and co-directed the film, which seems like it could be the biggest on-screen project of her career so far.
Gordon, Platt, and Galvin all star in the movie, along with fellow The Bear cast member Ayo Edebiri.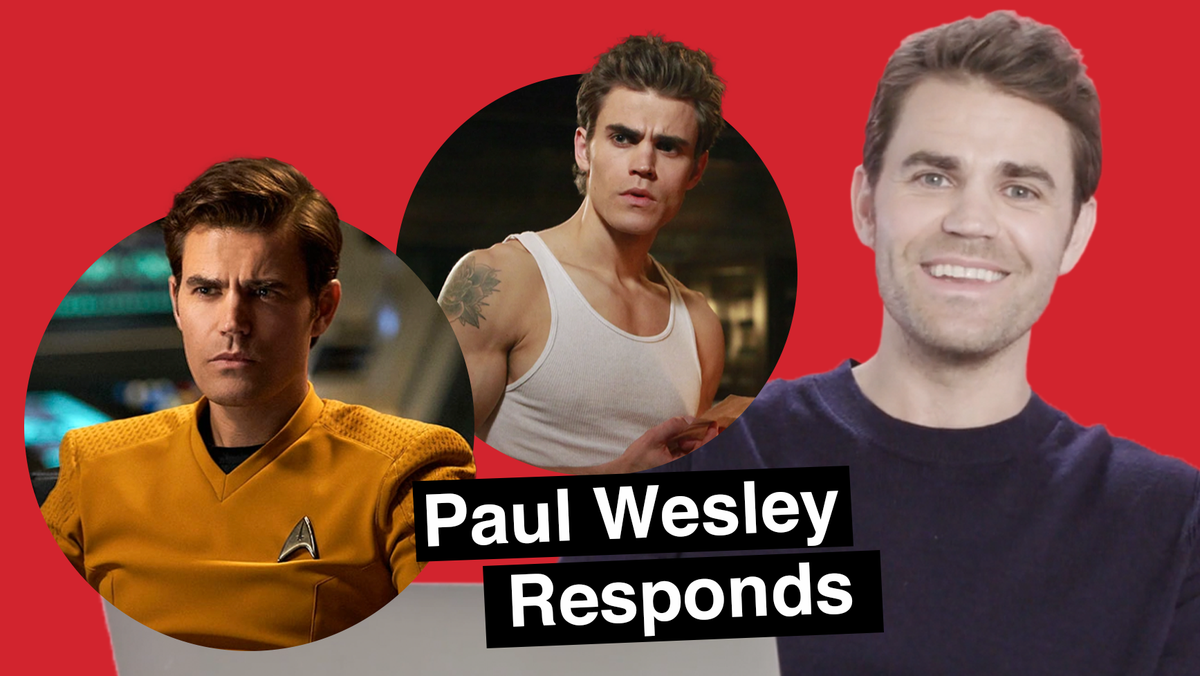 Evan is the culture editor for Men's Health, with bylines in The New York Times, MTV News, Brooklyn Magazine, and VICE. He loves weird movies, watches too much TV, and listens to music more often than he doesn't.