Despite missing the services of their two most decorated athletes, Kristian Blummenfelt and Gustav Iden, Team Norway pulled off a remarkable feat to sweep the top spots in the individual and relay events at the European Games in Poland.
Having won the men and women's individual titles thanks to brilliant performances from Vetle Thorn and Solveig Lovseth earlier in the week, Norway won as Casper Stornes and Lotte Miller joined the two champions in the Mixed Relay.
Having not qualified a relay team to the 2021 Olympic Games in Tokyo, the Scandinavian country looks certain to be in with a chance of taking a quartet to Paris next summer.
Unstoppable in Krakow
Starting the team off with the first leg, men's champion Thorn safely made it through a short and sharp swim-bike-run, which saw him hand over to Miller alongside Team Switzerland in the lead, with rivals Great Britain down close to twenty seconds by the time Barclay Izzard handed over to Sophie Alden.
On to the second leg, Miller was caught by a small group which included Alden and Hungarian Zsannett Bragmayer, as Jeanne Lehair of Luxembourg overtook everyone on the run to hand over ahead of the rest, with Miller tagging in Stornes in third place.
Stornes, who has struggled with injury problems recently, raced strongly to put Norway back in pole position, as he established almost ten seconds to the rest of the field, a buffer which Lovseth needed to hold off Britain's Sian Rainsley and take the win by a handful of seconds.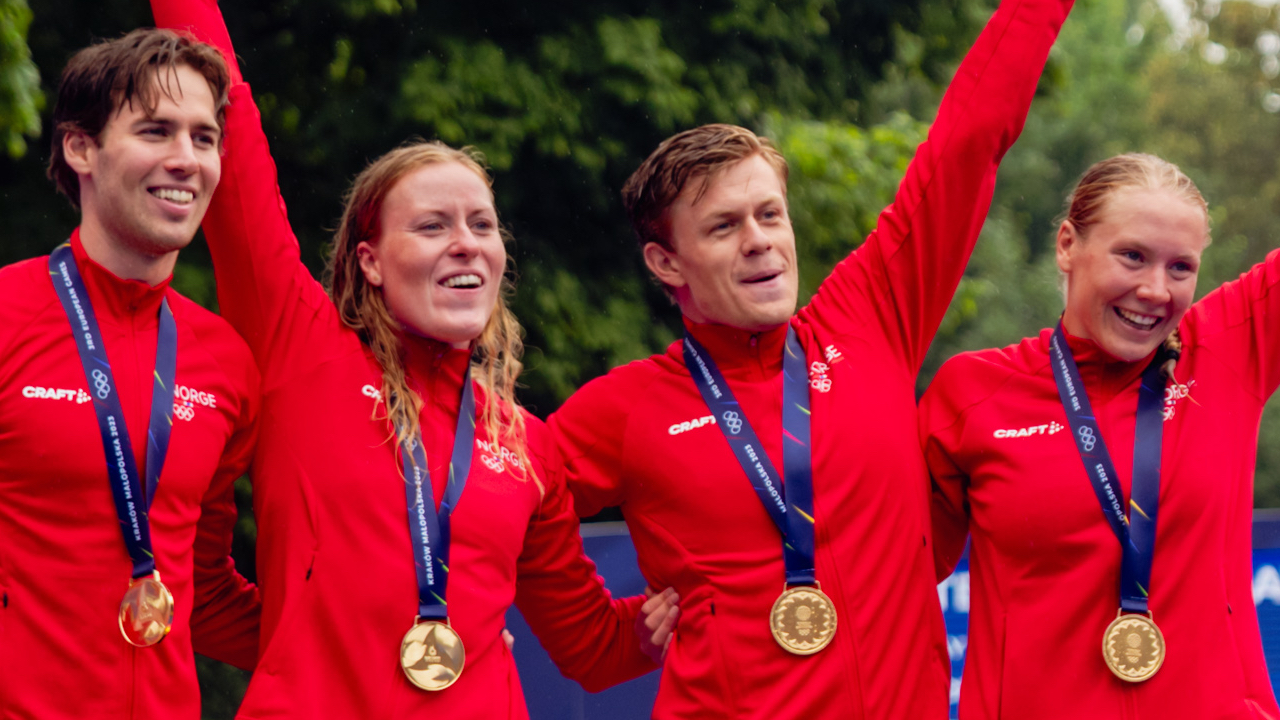 Currently ranked #22 in the World Triathlon Mixed Relay Rankings, Team Norway will take a massive confidence boost from their performance in Poland ahead of the World Relay Championships at WTCS Hamburg in a fortnight.
European Games Mixed Relay Results – Saturday July 1 2023
Team Norway – 1:07:29
Team Great Britain – 1:07:33
Team Hungary – 1:07:40
Team Switzerland – 1:07:47
Team Spain – 1:07:54