Greg Norman is highly known for his king-sized lifestyle. The former golfer turned businessman has millions of fans as well as critics, who love talking about his success stories. However, there was a time when while talking about the star to his ex-wife, Chris Evert, famous TV show host Oprah Winfrey couldn't help but be impressed by the golf legend!
Greg Norman leaves Oprah Winfrey stunned
Greg Norman, who played professional golf for decades before stepping into his entrepreneurial interests, has been in the headlines for several reasons. From launching his LIV Golf league venture to leaving bold comments about the world's top players, Norman knows his way into controversies. However, there was a time when the golf ace got into the limelight for a personal affair. And it had everything to do with his relationship with his ex-wife and tennis icon, Christ Evert.
ADVERTISEMENT
Article continues below this ad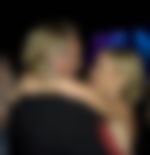 In an episode of Oprah Winfrey's Tuesday show, Evert was talking about her friendship with Martina Navratilova. But during their conversation, there was something else that Winfrey was more interested to talk about. And it was the tennis star's engagement ring. Given to her by the golf star, the shiny token of  love was attractive enough to catch the attention of the host.
"Let's see the rock," Winfrey spoke out of excitement as Evert moved her hand towards the lady. "It's pretty. It's not gaudy, it's beautiful." the tennis legend claimed.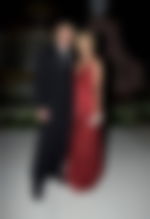 Winfrey responded, "It's big…It's not too big for your finger." To which, Evert replied, "I have little hands." Well, it was supposed to be a big diamond when coming from one of the world's richest athletes to another successful player.
ADVERTISEMENT
Article continues below this ad
The two married each other in 2008 but soon split up after just 15 months of their marriage. Despite their unimaginably great love for each other, the couple couldn't make things work for long. But during their time together, Norman made sure that he provided every luxury to his then-wife without her even asking.
ADVERTISEMENT
Article continues below this ad
Later, the golf underdog married Australian interior designer, Kirsten Kutner in 2010. It was the third time for Norman, while the second for Kurner to say their vows to someone. Thankfully, things have been going pretty smoothly between the two, at least as the fans see it.
Watch This Story: Greg Norman Lays Bare the Cold Facts Behind LIV Golf's Success