The rivalry between Logan Paul and Dillon Danis doesn't seem to die off and both fighters frequently end up getting involved in verbal warfare. The fans are aware of the checkered history between the Paul brothers and the Bellator fighter that stretches a long back. While both factions have tussled and unleashed some choice of words toward each other, the feud between them took an ugly turn in New York.
The internet sensation in a dated conversation with comedian Andrew Schultz revealed tensions soared high in a chance encounter in New York. The situation escalated when one of Danis's boys pulled a gun. However, the WWE star was not the target, it was aimed at Paul's friend and podcast co-host Mike Majlak.
Logan Paul escaped a close death encounter amidst soaring tensions
ADVERTISEMENT
Article continues below this ad
While the internet sensation couldn't pinpoint the exact timeline of the said event, he suggested it was around the time when Dillon was on crutches.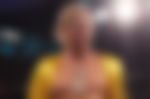 In the conversation at Flagrant 2 podcast, the 28-year-old also mentioned Danis was one of the best jiujitsu guys in the world. But those actions didn't translate to a virtuous beef between them.
Trending
He said, "Here in New York one time, because you know Dillon, me and Jake and all have been beefing for some time… We were at a party, this was when Dillon was on crutches, one of his boys pulled a gun on Mike."
Luckily, common sense prevailed instead of a hot-headed approach, and they avoided an ominous incident.
These comments again entered the public consciousness when Danis retweeted the same story recently. The professional wrestler suffered a second mental scar in a brief span after boxer Mike Tyson had a jarring warning for him.
Mike Tyson wants to smash Paul in a WWE match
ADVERTISEMENT
Article continues below this ad
The legendary boxer recently entertained the prospect of venturing into professional wrestling and picked Logan Paul as his intended victim. While the American boxer has expressed ardent love for the Paul siblings, he wouldn't miss a chance to exchange blows with Logan Paul.
He told Forbes, "I would do it! I would kick his f***ing a**, yes I would do it. Even though I love him, though."
Read More: "Total Dominance, Nurmagomedov Is GOAT" – Despite Always Claiming Jon Jones to Be the Best, Joe Rogan Believes Khabib to Be the Greatest in This Aspect
ADVERTISEMENT
Article continues below this ad
What do you think of these claims by Logan Paul? Do you believe both fighters will conclude their rivalry inside a ring? Let us know in the comments below.
Watch This Story–Alexander Volkanovski's coach reveals a depressing incident that almost led to the retirement of the great