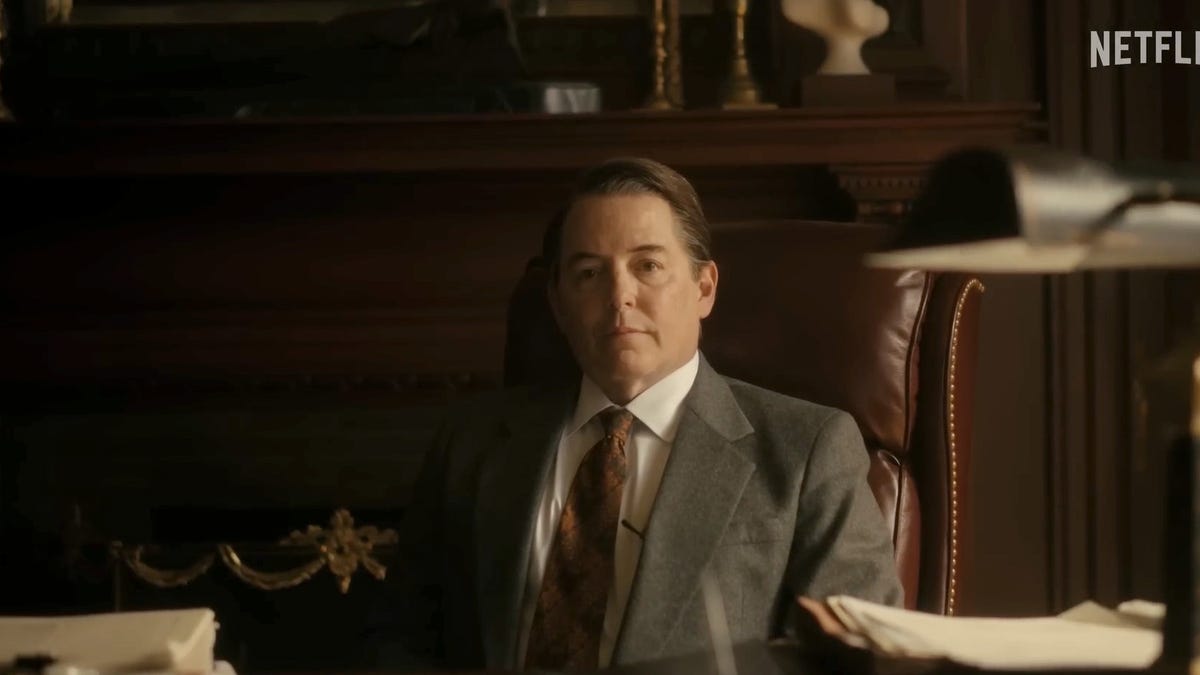 The Netflix miniseries Painkiller dramatizes the very real opioid crisis that has afflicted the United States since the 1990s, and spends a great deal of screen-time on those who started it all: the Sackler family, whose company Purdue Pharma pushed OxyContin into the hands of doctors—and subsequently patients—with a greater focus on increasing their profits than on the drug's highly addictive properties.
Several real-life members of the Sackler family are portrayed in the show, including the brothers Arthur (Clark Gregg), Mortimer (John Rothman) and Raymond (Sam Anderson), who co-founded the family empire. Raymond's son, Richard Sackler, is played by Matthew Broderick. It was Richard Sackler who played a pivotal role in developing OxyContin and securing FDA approval, and he is the member of the family that appears most prominently in Painkiller.
The Sacklers have been described as simultaneously "the worst drug dealers in history" and the "most evil family in America," and yet despite facing multiple law suits, Painkiller ends with nobody in the family facing legal consequences for their role in the crisis that has cost approximately 300,000 overdose deaths.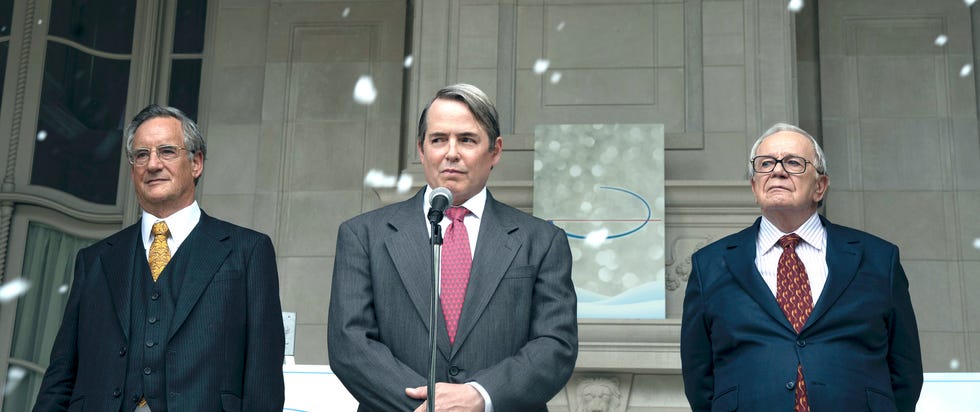 KERI ANDERSON/NETFLIX
What happened to Arthur Sackler?
Arthur Sackler died of a heart attack in 1987, years before the invention of OxyContin. Despite that fact, he appears in Painkiller as a manifestation of his nephew Richard's subconscious.
Mortimer and Raymond Sackler both lived into their nineties. Mortimer renounced his US citizenship in the 1970s and lived exclusively in Switzerland until his death in 2010 at the age of 93. Raymond enjoyed a reputation as a billionaire and philanthropist, despite his associations with Purdue, and died of a heart attack at 97 in 2017.
Doubleday Empire of Pain: The Secret History of the Sackler Dynasty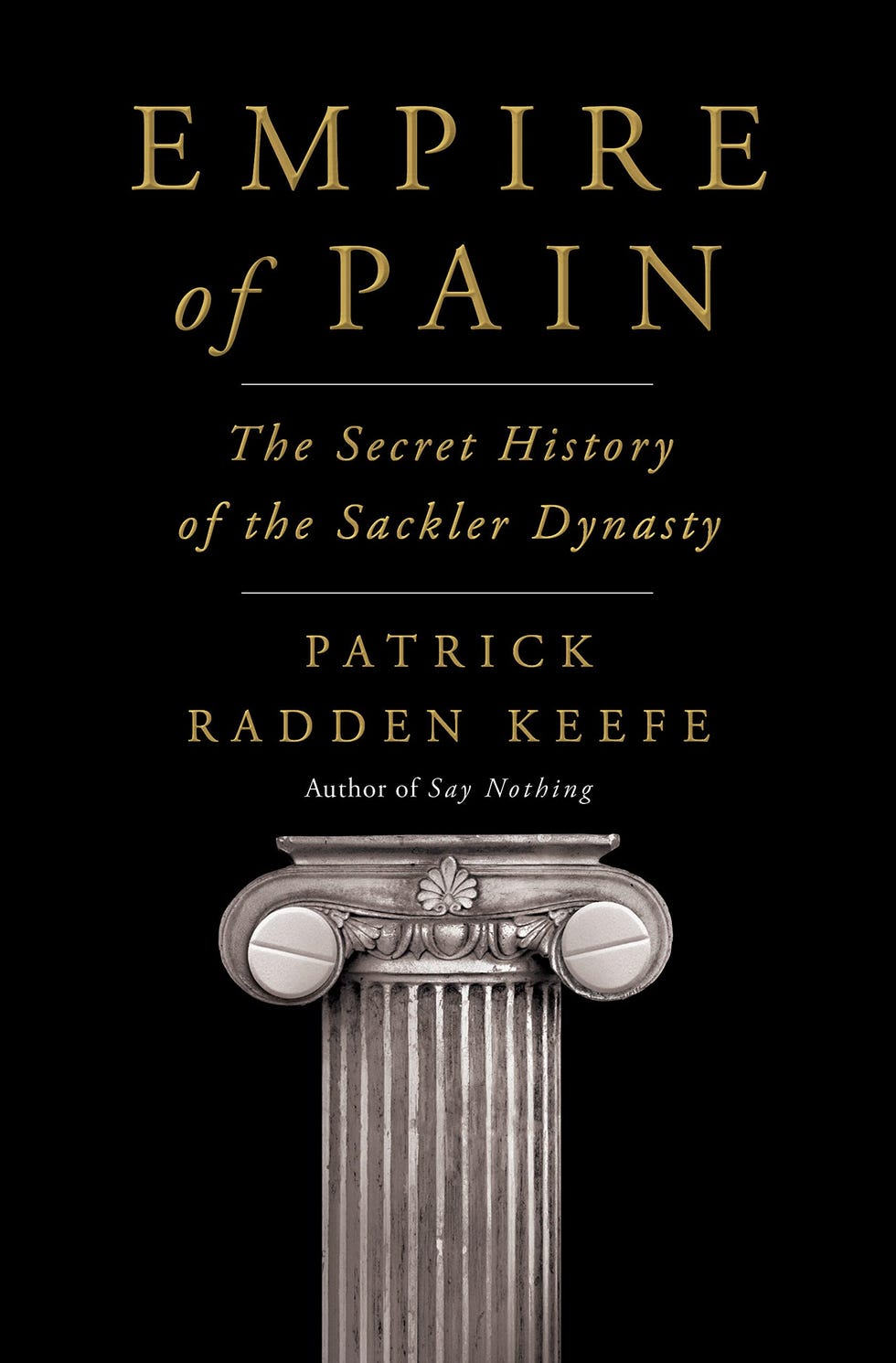 Doubleday Empire of Pain: The Secret History of the Sackler Dynasty
What happened to Richard Sackler?
Richard stepped down from his role as president of Purdue in 2003, but remained on the company's board. He has since distanced himself from the company and its legacy, taking a teaching position at Rockefeller University. He currently lives in Austin, Texas.
In 2022, Sackler and his son David attended a virtual hearing as part of Purdue's ongoing bankruptcy proceedings, and were required to listen to a series of two dozen statements given by people whose lives had been personally affected by the opioid crisis that the company started.
The legacy of the Sacklers has continued to be tainted; the family were longtime donors to a number of cultural institutions and universities, many of which have now scrubbed the Sackler name from various buildings and collections and begun to refuse new donations.
Philip Ellis is News Editor at Men's Health, covering fitness, pop culture, sex and relationships, and LGBTQ+ issues. His work has appeared in GQ, Teen Vogue, Man Repeller and MTV, and he is the author of Love & Other Scams.