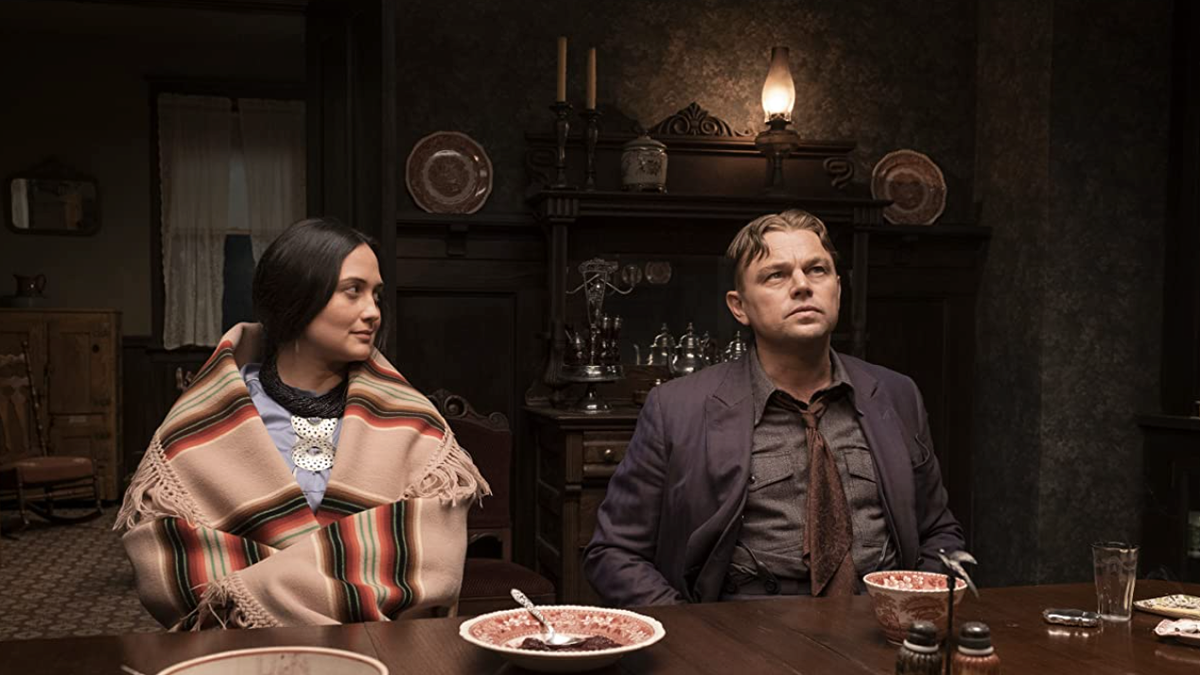 Martin Scorsese's most recent film, Killers of the Flower Moon, has received glowing praise for its depiction of the real-life Osage murders in the early 20th century. A sprawling historical epic featuring an ensemble cast and spanning several years, it clocks in at just under three and a half hours, but the movie's length is not a drawback for many critics.
According to The Hollywood Reporter's David Rooney, the prolonged run time of Killers of the Flower Moon "is fully justified in an escalating tragedy that never loosens its grip — a sordid illustration of historical erasure with echoes in today's bitterly divisive political gamesmanship."
Still, three and a half hours is still a long time for anyone to sit in a movie theater. By the time the credits roll, your butt's gone to sleep and you definitely need to go to the bathroom. Therefore, a number of theaters have opted to include an intermission in screenings for customer comfort.
Or at least, they were.
Variety reports that Paramount and Apple Original Films are cracking down on venues who are showing the film with an intermission, informing them that they are required to screen it in its entirety, as the director and editor intended.
"I understand that somebody's running it with an intermission which is not right," said Thelma Schoonmaker, a longtime collaborator of Scorsese and the editor of Killers of the Flower Moon, calling it a "violation" of their creative vision.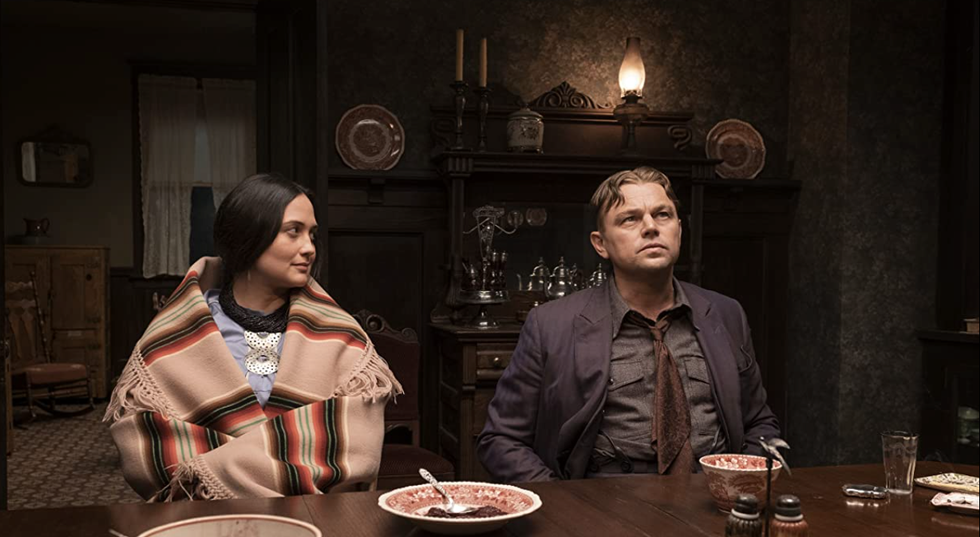 Apple TV+
Scorsese himself has defended the length of the movie (which is actually slightly shorter than his last feature The Irishman), telling the Hindustan Times: "People say it's three hours, but come on, you can sit in front of the TV and watch something for five hours."
But this might jar with audience tastes. After all, watching TV in the comfort of your own home, where you can hit pause any time you like, is different from paying to see a movie in theaters. And according to Tim Richards, CEO of Vue cinemas in the UK, customers are keen to see the return of intermissions.
"We've seen 74% positive feedback from those who have tried our interval," he told the Guardian. "When you go see an amazing show at the theatre, the intermission doesn't distract from it. In fact, it makes it that much more enjoyable because you get a little bit of a break and you can't wait to get back in… Certainly, because of the very positive response we've had, I'm hopeful we'll be able to offer intermissions more frequently with movies going forward."
Philip Ellis is News Editor at Men's Health, covering fitness, pop culture, sex and relationships, and LGBTQ+ issues. His work has appeared in GQ, Teen Vogue, Man Repeller and MTV, and he is the author of Love & Other Scams.