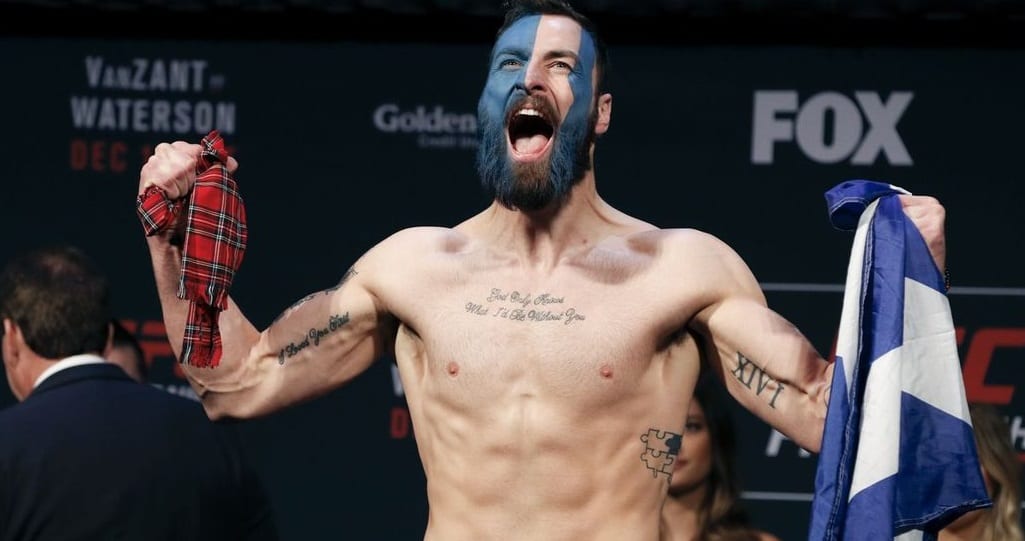 Paul Craig's debut in the UFC middleweight division couldn't have gone much better.
On Saturday night in London, the Scot survived a couple of testing moments against fellow submission expert Andre Muniz to eventually exert his authority in the second round, before earning a stoppage via strikes with 20 seconds remaining in the frame in what was his eighth 'performance of night bonus' in his UFC career.
And now with a new range of opponents ahead of his in the 185-pound class, Craig has identified one of the sport's top prospects as an ideal next opponent.
"As a middleweight? I kind of like Bo Nickal as a fight," Craig said on the UFC's post-fight show in the English capital, as noted by MMA Fighting. "Nobody wants to fight him. But then if he takes me down, he better be good at passing guard, because I'm very good at retaining guard.
"He's a name," Craig added. "He's a name and he can play into my game plan, where he gets in tight, takes me down, and it just fits me better. That's one of the things we knew Andre Muniz would do. He would take us down into guard, and that's where I do my best work. If he puts me down on my back, then I'm able to scramble, look for these triangles, look for these armbars."
Craig finds himself in a unique position at middleweight, given that he holds impressive victories against top light heavyweight fighters such as former champ Jamahal Hill and title contender Magomed Ankalaev — but one suspects that if he could become the first fighter to hand a defeat to Penn State wrestling royalty Nickal, then his middleweight run would receive a massive boost towards title contention.
comments