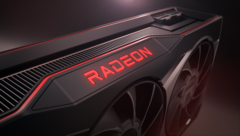 AMD is expected to release the RX 7800 and RX 7700 in September. The cards which could possibly be the last RDNA 3 offerings allegedly feature the mid-range Navi 32 GPU. According to recent 3DMark Time Spy Graphics figures reported by leaker All_The_Watts, the RX 7800 and RX 7700 could outpace the RTX 4070 and RTX 4060 Ti respectively.
AMD is reportedly gearing up to announce the Navi 32-based RX 7800 and the RX 7700 GPUs at Gamescom 2023 next month with a release date target of September. We now have the possible performance profile of these boards thanks to leaker All_The_Watts that shared the 3DMark Time Spy benchmark results of both GPUs on Twitter a few days back.
According to the results disclosed by All_The_Watts, the RX 7800 and the RX 7700 scored 18,957 and 15,568 in the 3DMark Time Spy Graphics benchmark respectively. To put these numbers into perspective, @harukaze5719 has composed a nice chart that compares these purported RX 7800 and RX 7700 performance figures to some previous-gen and next-gen AMD and NVIDIA GPUs.
First up, the RX 7800's score of 18,957 is 5.2%, 5%, and 16% ahead of the RTX 4070 (18,007), RTX 3080 10 GB (18,048), and RX 6800 (16,352) respectively. So, if these numbers materialize the RX 7800 should be a good upgrade over the RX 6800 but it won't be strong enough to meaningfully beat the RX 6800 XT which has a 3DMark Time Spy Graphics score of 18,711.
Moving on, the RX 7700 with a score of 15,568 appears 15% faster than the RTX 4060 Ti (13,539), 3.5% ahead of the RTX 3070 Ti (15,032), and 5% behind the RX 6800.
In other words, the RX 7800 and the RX 7700 are allegedly faster than the RTX 4070 and the RTX 4060 Ti respectively. Based on previous reports, both GPUs could undercut their rivals from Team Green's camp. All_The_Watts expects the prices to be US$549 for the RX 7800 and US$449 for the RX 7700.
Assuming the performance of both Navi 32 cards is as depicted and AMD prices the boards as expected, the GPUs could be hot sellers in a market plagued by bad launches. But, as always, we should reserve judgments until the cards are available to buy and in the hands of independent testers.
नवी 32 की मूल्य की अपेक्षा
RX 7700 $449
RX 7800 $549

— All The Watts!! (@All_The_Watts) July 19, 2023
Related Articles
Fawad Murtaza – Tech Writer – 500 articles published on Notebookcheck since 2021
I am Fawad, a fellow tech nerd. As a tech junkie, my relationship with technology goes back to my childhood years. Getting my first Intel Pentium 4 PC was the start of journey that would eventually bring me to Notebookcheck. Finally, I have been writing for tech media since 2018. From small no-name projects to industry leaders, I have worked with a number of tech publications.
Fawad Murtaza, 2023-07-20 (Update: 2023-07-20)