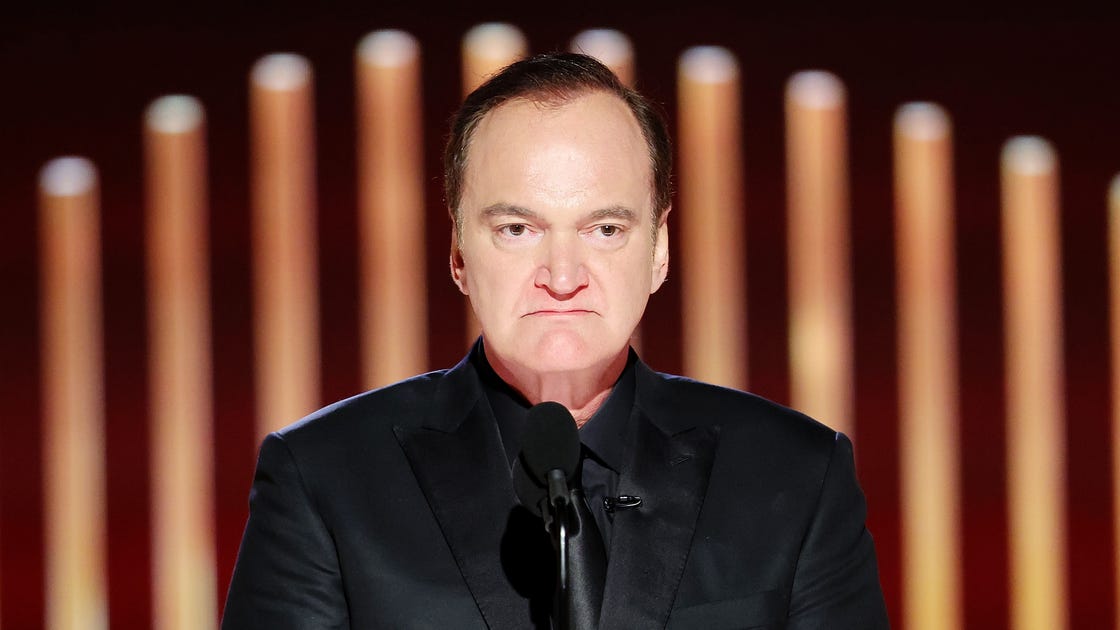 Quentin Tarantino has just offered up some details about his next movie, which he claims will be his tenth and final feature.
According to a recent story in The Hollywood Reporter, the director—who broke out in the '90s with Reservoir Dogs and Pulp Fiction—has already completed a screenplay for the new film. Reportedly entitled The Movie Critic, it is set in Los Angeles in the late '70s and focuses on a female protagonist. It is also apparently set to be shot as early as this fall, although a studio is not yet attached.
Tarantino has stated on multiple occasions that he intends to retire either when he turns 60 or after making a maximum of 10 films, whichever happens first. However, it remains to be seen whether or not Tarantino will stay true to his word. He has teased a third volume in his hugely popular Kill Bill saga several times over the years, hinting that it would pick up years later and involve a new generation of characters (specifically, the respective daughters of Uma Thurman and Vivica A. Fox's characters).
And even if The Movie Critic does turn out to be the director's 10th and final picture, it is highly unlikely that it will be the last work we see from him. After all, his slate of future projects is ever-expanding, including several TV shows and stage play.
And Tarantino is not done adding whole brand new sections to his resume, most recently pivoting from auteur to author: his novelization of Once Upon a Time in Hollywood expanded the world of that film and provided resolution to some lingering unanswered questions about the characters.
Philip Ellis is a freelance writer and journalist from the United Kingdom covering pop culture, relationships and LGBTQ+ issues. His work has appeared in GQ, Teen Vogue, Man Repeller and MTV.
Advertisement – Continue Reading Below
Advertisement – Continue Reading Below