Image: StackCommerce
Each of us is either trying to hold onto, or looking for our dream job, and finding the right fit is easier said than done. Applying for jobs is the worst, even in the internet age. Fortunately, there's a way to streamline your job search, and it's heavily discounted in our lead-up to Black Friday.
Between November 1-9, you can get a lifetime subscription to LazyApply Job Application for nearly $100 off $149 at just $49.97.
LazyApply allows you to apply for up to 150 jobs with one click. Just fill out your professional details once and the platform's AI automatically fills job applications on LinkedIn, Indeed, and more top job boards, allowing you to simply send your resume and cover letter to tons of jobs. It's less time applying, and more time working and building new skills.
You'll also get unlimited LinkedIn profile messages, a weekly consultation call, and CV improvement tips to help you get to the top of the applicant list.
Find out why LazyApply Job Application has earned 4.5/5 stars on the Chrome Web Store and user Attila Tamás Vékony writes, "Great extension! Been looking for something like this for a while, finally found it!"
Between November 1-9, you can get a LazyApply Job Application lifetime Basic subscription for just $49.97 (reg. $149).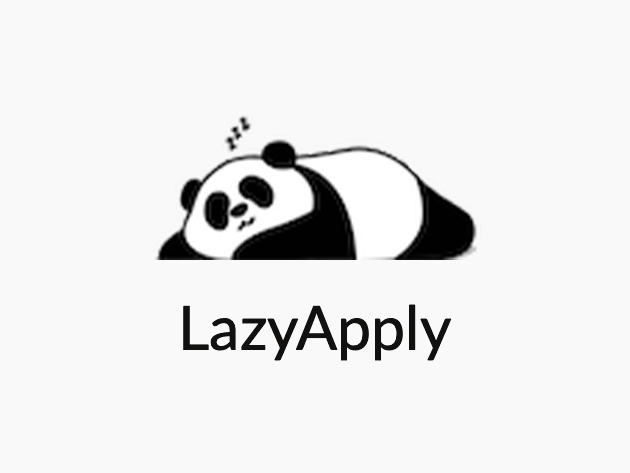 LazyApply Job Application Basic: Lifetime License – $49.97
Prices are subject to change.