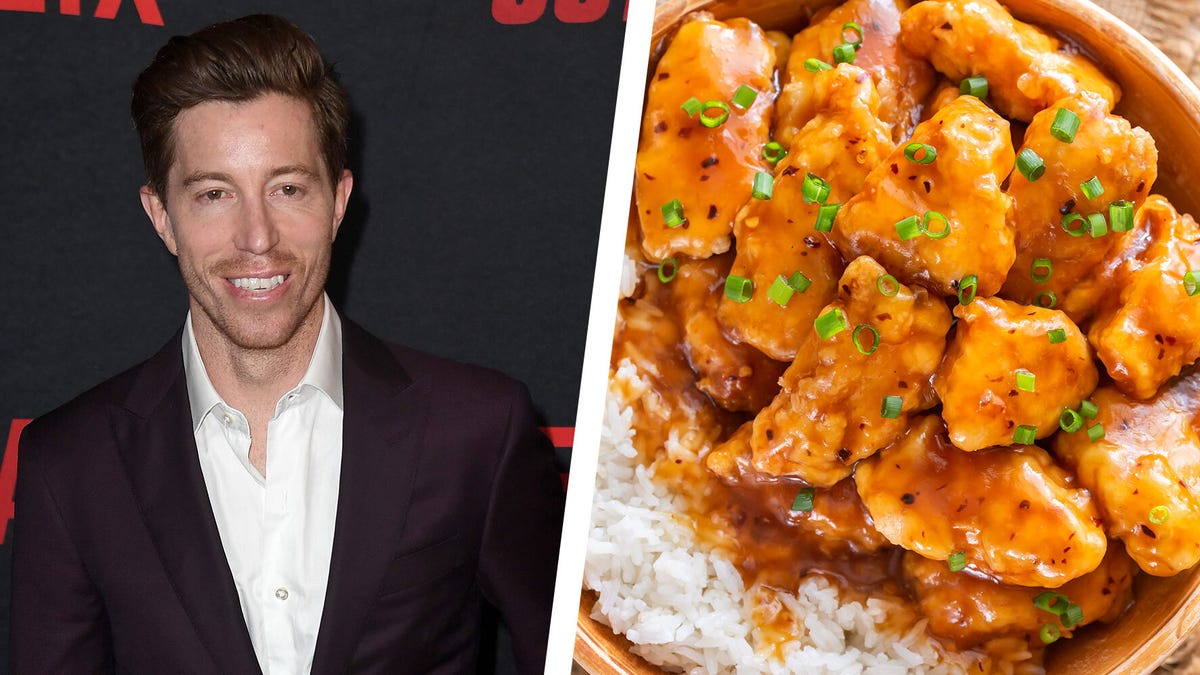 How does an Olympic gold medal-wining snowboarder eat? Shaun White has done it on three separate occasions, and when the now 36-year-old brought Men's Health into his home for a super-stuffed episode of Gym & Fridge, he didn't want to give the impression that a rigid diet played all that much into his otherwise-very-rigid training.
"It was pretty straightforward. I would just eat pretty light in the mornings, because my job requires me to fly in the air," he says. "So, having a huge burrito or something doesn't really work with that."
He also revealed that sometimes, on certain occasions, his cheat meals go in directions that you may not expect. "I will say that before I won the Gold in Korea [in 2018], my breakfast was chocolate cake." His friend had already gotten the cake, and so who was White to say no? "I was like, sure." he says. "That's not the norm. We're snowboarders! We eat whatever."
He continued, detailing his post-workout regular: a salad wherever he can find it, with rice, veggies, and ingredients in those families. But that's the healthy stuff. Like the rest of us, Shaun White—Three-time Olympic Gold Medalist Shaun White—gets unhealthy cravings every so often. And the first of his that comes to mind is one that's hard to avoid: the fast food deliciousness of Panda Express.
"It's something about passing it at the airport, it just starts calling to me," he says. "I see that glowing, orange, nuclear chicken, and I go… man, it looks pretty good. I might have to go for a scoop."
Good to know that even the superstars—Olympic superstars—can't help but give into that craving every once in a while.

Evan is the culture editor for Men's Health, with bylines in The New York Times, MTV News, Brooklyn Magazine, and VICE. He loves weird movies, watches too much TV, and listens to music more often than he doesn't.