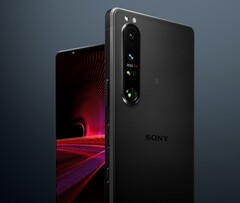 The original list price of Sony's 2021 flagship is finally cut in half as a reputable seller on Amazon is now offering the sleek Xperia 1 III for US$649, which is one of the lowest prices ever for the 6.5-inch Android smartphone.
Sony's Xperia line of smartphones is not exactly known for its affordable price points as the most recent flagship models have easily surpassed the US$1,000 mark, which is a trend that continued with the recently announced Xperia 1 V. Fortunately, one of the good-looking predecessors of this brand-new device is now available for one of its lowest prices ever.
Specifically, the well-known retailer Adorama is currently selling the Sony Xperia 1 III, which was originally released back in spring of 2021 and features a stunning 120Hz 4K OLED display, for US$649 including free shipping. Therefore, this deal offers a huge 50 percent discount relative to the original list price of the former flagship smartphone, and Camelcamelcamel's price history indicates that this is the lowest price ever for the Sony Xperia 1 III on Amazon.
Prospective buyers are recommended to check out our comprehensive review of the Sony Xperia 1 III, which was praised for its well-performing camera setup as well as the impressive OLED screen which is still one of the most unique smartphone panels on the market thanks to its 4K resolution and quite tall 21:9 aspect ratio. On the other hand, its peak brightness of slightly over 500 nits is nothing to write home about these days.
The Sony Xperia 1 III also sports a rare microSD card slot and 3.5mm headphone jack, but needless to say, the aging Qualcomm Snapdragon 888 5G cannot compete with the latest mobile SoCs on the market, even though it should offer more than enough performance for all regular everyday tasks. Prospective buyers should further note that the promised Android 13 update will be the last major software update for this Sony smartphone, but considering the steep discount, this sale might be worth consideration for rather frugal fans of the Japanese tech giant.
Buy the factory-unlocked Sony Xperia 1 III on sale for US$649 on Amazon
Disclaimer: Notebookcheck is not responsible for price changes carried out by retailers. The discounted price or deal mentioned in this item was available at the time of writing and may be subject to time restrictions and/or limited unit availability.
Enrico Frahn – Tech Writer – 1989 articles published on Notebookcheck since 2021
My fascination for technology goes back a long way to the Pentium II era. Modding, overclocking and treasuring computer hardware has since become an integral part of my life. As a student, I further developed a keen interest in mobile technologies that can make the stressful college life so much easier. After I fell in love with the creation of digital content while working in a marketing position, I now scour the web to bring you the most exciting topics in the world of tech. Outside the office, I'm particularly passionate about motorsports and mountain biking.
Enrico Frahn, 2023-06-13 (Update: 2023-06-13)