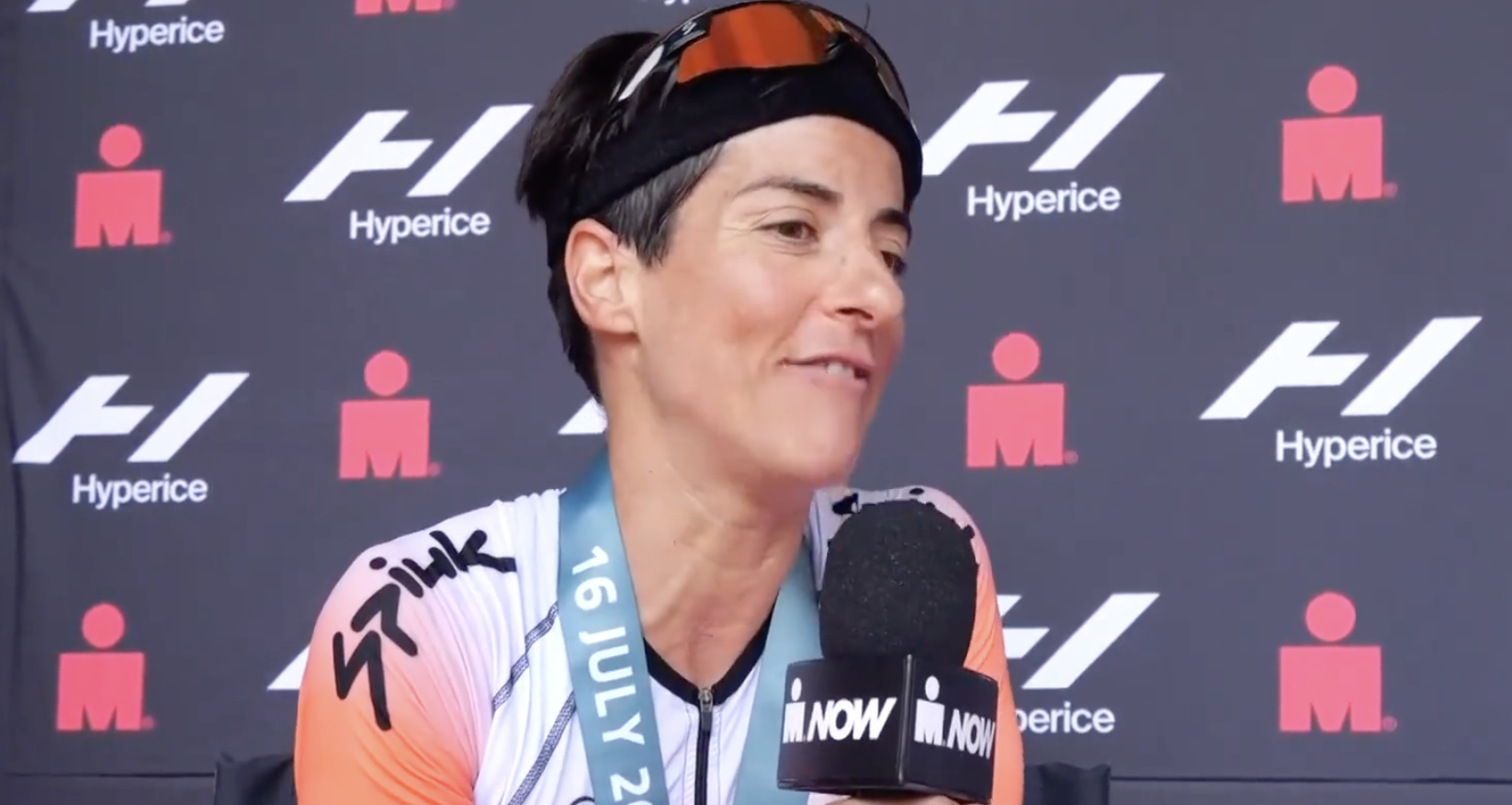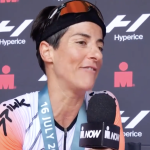 She started the marathon ten minutes behind, but Gurutze Frades Larralde made up for it within eighteen kilometers; indeed, by then she was in the lead with a six-minute advantage. The Spanish athlete just won Ironman Vitoria-Gasteiz, posting a marathon time of 2:53.
In the swim, Spain's Helene Alberdi was in the lead, followed three minutes later by Svenja Thoes, Michelle Vesterby and Els Visser. Frades Larralde was even further behind them and thus would not lead during the bike either. On the bike, it was show-time for Visser; Alberdi was quickly caught up and after Thoes had to quickly drop out and Vesterby was only able to keep up for the first part, the Dutchwoman took off on her own. She saw her lead grow slowly but surely and Visser went on nicely. In T2, her lead was 3:17 minutes on Vesterby, 10:45 minutes on Thoes and 10:50 minutes on Gurutze Frades Larralde.
Visser pushed the pace directly from T2 and ran a pace of under four minutes per kilometer, but she only maintained that for a very short time. Her pace soon slumped tremendously and at times even hovered around seven minutes per kilometer. It was undoubtedly not only physically, but also mentally a particularly tough phase of the race, because even before halfway through the run, it was Frades Larralde who had turned her ten-minute deficit into a six-minute lead, and Thoes had also passed Visser in the meantime. From then on, the Dutchman's deficit only increased. From that point on nothing changes anymore in terms of top three positions.
The race was won by Gurutze Frades Larralde; she crossed the line after 8:43:43. Svenja Thoes was second in 8:50:31 and Els Visser third in 9:09:00.
Related
Comments
Triathlon Today – Your News, Our Passion
Newsletter

Subscribe here to receive our weekly newsletter with our most popular news!
Links