Music streaming giant Spotify is forging even closer ties with its long-standing cloud partner Google in an effort to improve user experience with the help of artificial intelligence and machine learning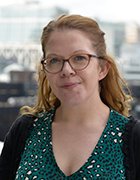 By
Published: 16 Nov 2023 13:13
Music streaming service Spotify is digging deeper into the portfolio of its long-standing technology partner Google Cloud to explore how its artificial intelligence (AI) and machine learning tools can help boost the experience for its 574 million-strong user base.
Since becoming its preferred cloud provider in 2016, Spotify has leaned on Google to support is efforts to downsize its datacentre footprint and migrate its back-end infrastructure off-premise and into the public cloud.
Now the partnership is set to enter a new phase, with Spotify looking to use Google Cloud's expertise in large language models (LLMs) to help make it easier for its users to discover content on its platform.
"Spotify is exploring [the use of] LLMs to better understand the breadth of its content library and augment the metadata used to present this content to users every day," said the company, in a statement.
"[The company] is also looking into ways to enhance the listening experience by using LLMs to understand the patterns behind users' favourite spoken content, such as podcasts and audiobooks, to present new and interesting recommendations."
Spotify's AI-led push to improve the user experience of its platform does not mark the firm's first foray into using the technology, as it has reportedly been investing for several years in the development of its own machine learning platform, hosted on Google Cloud, to deliver bespoke playlists for its customers.
"We're excited to continue building on the strong and trusted foundation we have established with Google Cloud," said Gustav Söderström, co-president, chief product officer and chief technology officer at Spotify.
"The evolution of our technology has been matched by Google Cloud's commitment to building the best possible platform for our products to run on and driving further innovation with the emerging capabilities of generative AI." 
Google Cloud CEO Thomas Kurian said the expanded partnership between the two parties should play an important part in helping to "elevate the listening experience" for Spotify customers.
"Spotify also recognises the potential AI can have across [its] business, and together, we will continue to deliver innovative technologies that benefit their business," added Kurian.
Aside from its AI push, the two firms will continue to collaborate on their engineering-related work to help scale and grow the back-end infrastructure of the Spotify platform.   
"The collaboration and co-innovation between Spotify and Google Cloud pushes the boundaries of what both platforms can do," said Tyson Singer, vice-president of technology and platform at Spotify. 
"The sheer scale at which we are able to run back-end services and process data, in addition to the cost savings we have been able to achieve, are crucial to the success of our business."