Fresh off the phenomenal success of science fiction epic Everything Everywhere All at Once, Stephanie Hsu is following up her Best Supporting Actress nomination at the Oscars with another comedy which explores the nuances of the Asian-American experience—albeit with even more raunchy humor.
Joy Ride is about a group of friends—Audrey (Ashley Park), Lolo (Sherry Cola) and Deadeye (Sabrina Wu)—who travel to China so Audrey can find her birth parents. Hsu plays Kat, a star of Chinese soap operas who joins them in their misadventures, and ends up getting completely naked in one scene and shows off a huge, hilarious tattoo.
But at the premiere of the movie, the actress made sure to clarify that a stand-in was used for the raunchy scene.
"It's a body double," Hsu told Variety. "Let me be clear and let my mother know."
"When I read it in the script I thought it was hilarious and it felt so obvious for the trajectory of that character, but then filming it was a different story," she continued. "I was like, 'Oh, my God!' Specifically when I saw the makeup artist do their work on our brave and courageous and body positive body double, when I saw that I was like, 'OK, this movie is too much. This movie is actually unhinged.'"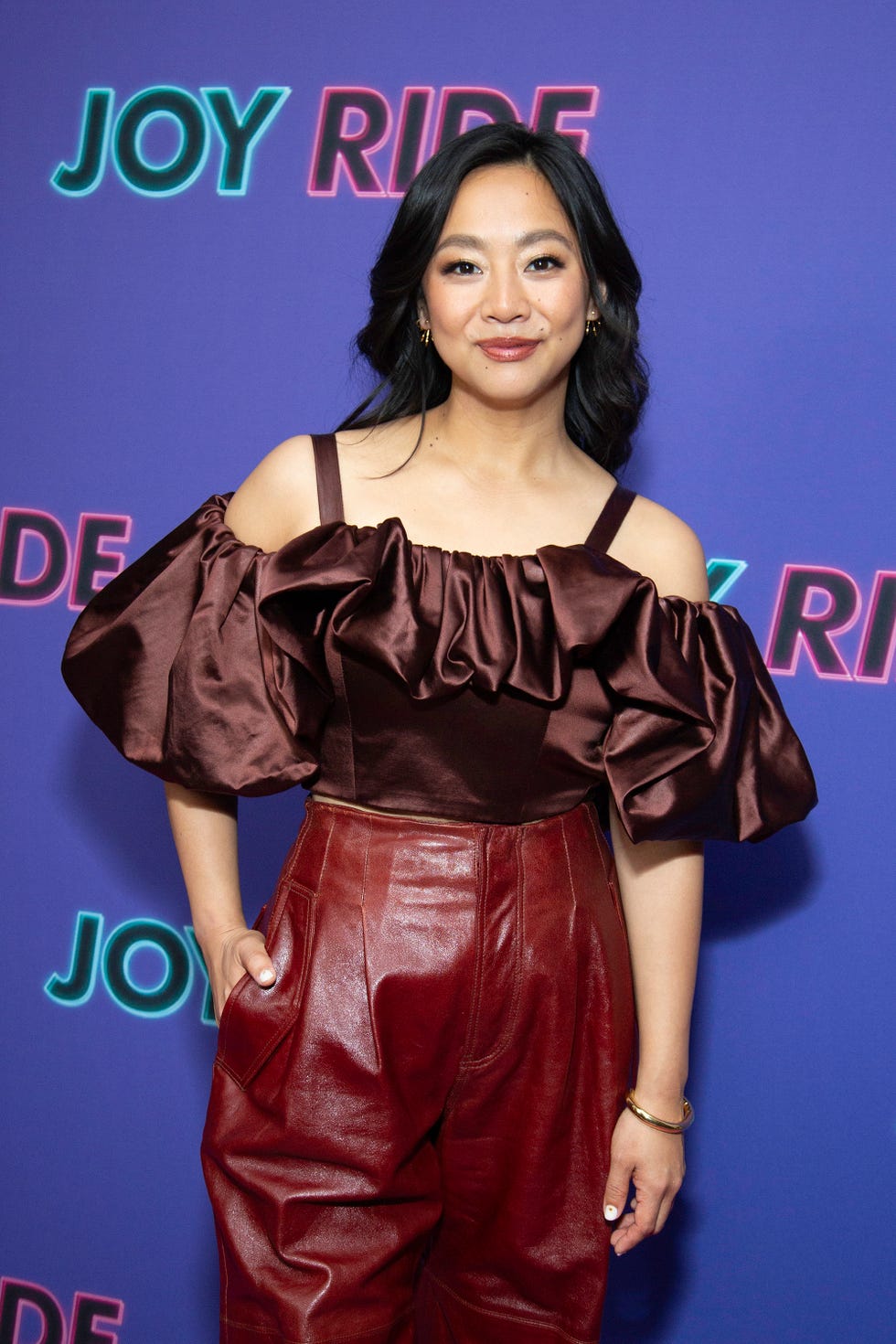 Santiago Felipe//Getty Images
Hsu added that she was happy with the end result, and that she was included in the editing process to ensure that she was portrayed in a way that she felt comfortable with:
"It was also really beautiful because when I saw the first cut, the creatives and producers said, 'How do you feel about this shot?' The first cut didn't feel super great to me and they invited me into the editing suite and we kind of built that moment together in a way that felt that it wasn't the butt of the joke, but actually truly hilarious. I'm really proud of where we landed on that."
Philip Ellis is a freelance writer and journalist from the United Kingdom covering pop culture, relationships and LGBTQ+ issues. His work has appeared in GQ, Teen Vogue, Man Repeller and MTV.