The NBA world is currently approaching a crescendo of excitement as the playoffs knock on the door. With every game being more exciting than the one before, the season is looking like a roller coaster ride at this point. In the most recent matchup between the Los Angeles Clippers and the Golden State Warriors, Kawhi Leonard marked his revenge against the Warriors and concluded a chapter which was initially started in 2022, when the Clippers were defeated by the Warriors. 
Kawhi Leonard has been in his top game this season, and he recently showcased his exceptional skills against the Golden State Warriors. The two-time MVP ended up with 30 points, eight assists and five rebounds. On the other hand, Stephen Curry had to settle for a loss despite a 50-point bomb. But what is this rivalry talk all about?
Kawhi Leonard gets the last laugh against the Stephen Curry-led Dubs
ADVERTISEMENT
Article continues below this ad
The beef between Kawhi Leonard and the Stephen Curry-led Warriors started in 2022. During last year's ESPY awards, Draymond Green had interrupted host Stephen Curry to take a dig at the Clippers. "I'm live in LA, home of seven professional teams. And the Clippers," Green had joked.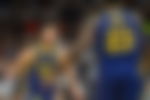 The Clippers have been on the hunt for quite a few times now, and their current win is just a display of their determination.  The rivalry that was started by Warriors star Draymond Green in 2022, has been successfully addressed by the LA side with their marvellous win. 
In the post-game interview, Kawhi Leonard said, "I'm just happy that we were able to get these wins. Scoring 30 doesn't do anything for me." This could be a subtle dig at Curry who ended up losing the matchup despite dropping 50. 
ADVERTISEMENT
Article continues below this ad
DIVE DEEPER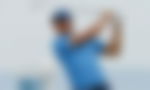 The Los Angeles Clippers hopes for playoffs 
The Los Angeles Clippers have improved their record to 37-33, which has led them to secure the fifth point in the Western Conference. They are certainly at a promising position to make it to the playoffs. This is a significant improvement from their performance earlier in the season, which had many people writing them off. 
ADVERTISEMENT
Article continues below this ad
Watch this story : Paige Spiranac Casually Sidelined NBA Legend Stephen Curry in a Unique Set of Predictions in 2022
They have a strong core of players and their chemistry on the court is exceptional. Leonard has been instrumental in the team's success and his dominance on the court is evident every time he plays. While the team's performance last year was not up to the mark, this year has been a complete turnaround and the Clippers are now one of the favorites to go deep in the playoffs.