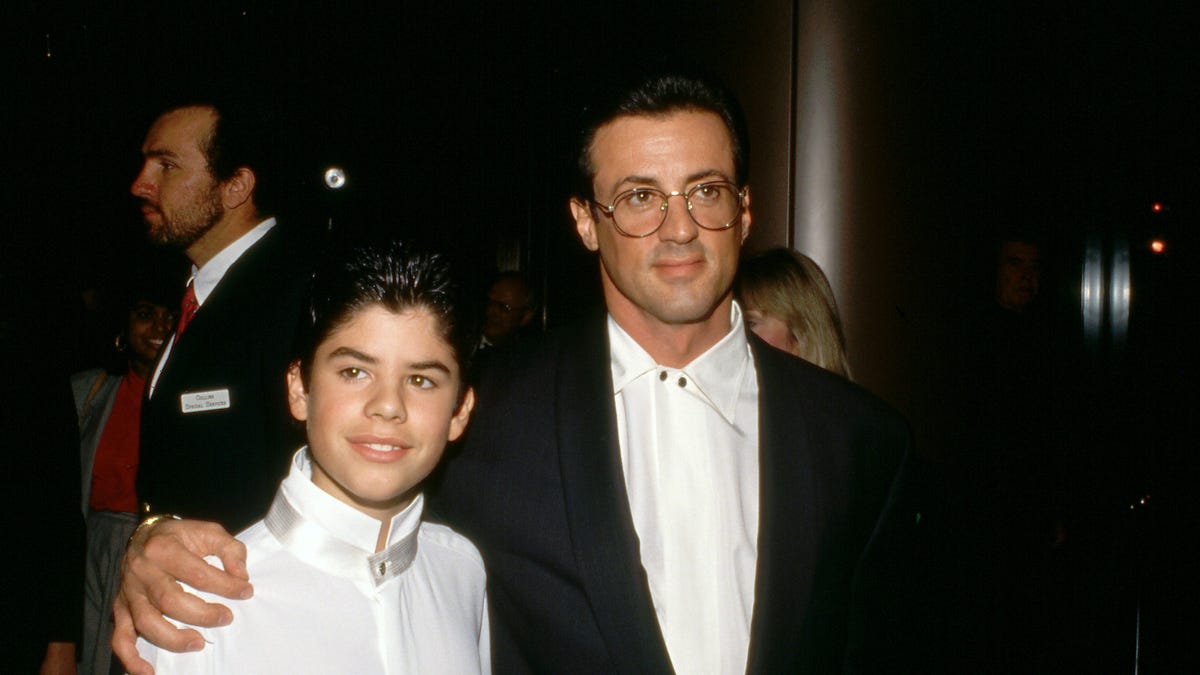 In his reality series The Family Stallone, action hero Sylvester Stallone shares a look at his home life with daughters Scarlet, Sistine and Sophia. However, prior to his marriage to their mother Jennifer Flavin, he had two sons with his first wife Sasha Czack: Sage and Seargeoh. His first and oldest child, Sage Moonblood Stallone, would follow in his father's footsteps and embark on a career in Hollywood, prior to his tragic and untimely death.
Sage appeared in two of his father's films.
Sage had several movie roles as a child actor, making his screen debut as Rocky Jr. in his father's boxing sequel Rocky V. In the recent Netflix documentary Sly, director John Herzfeld explains that Stallone cast his own son in the movie to help him get started in acting.
"He wrote him in it," Herzfeld said. "He wanted to give him this opportunity that was so hard for Sly to get."
Sage went on to appear in another of Stallone's projects, the disaster movie Daylight. As an adult, he wrote, directed and produced his own films, most notably Vic.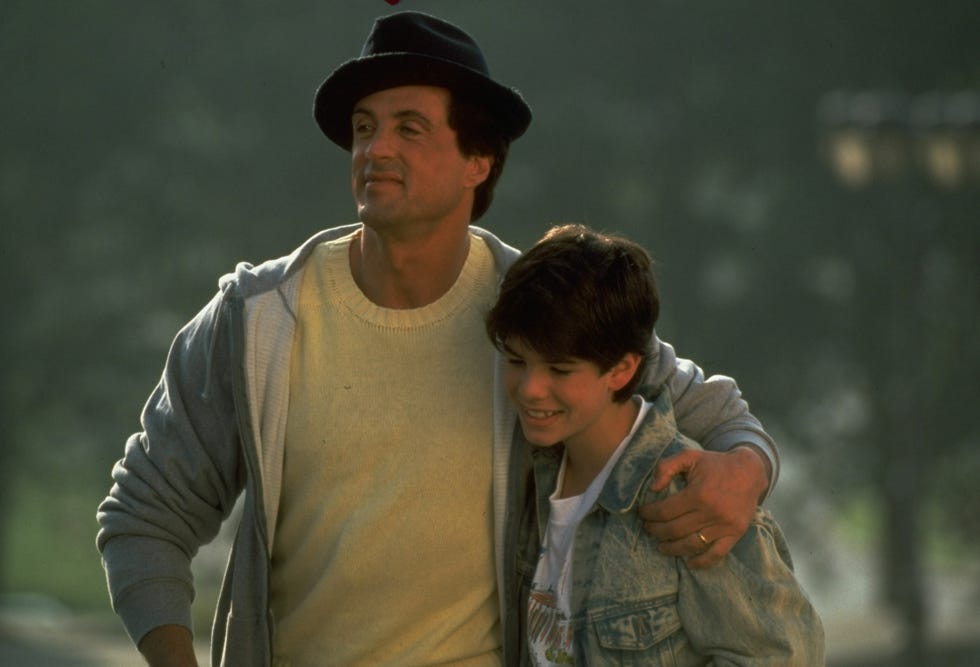 John Bryson//Getty Images
Sage Stallone died in 2012.
Sage was found dead in his Los Angeles home on July 13, 2012. He was 36 years old.
Several media outlets initially reported false claims that the cause of death was related to a prescription pill addiction, although the coroner ultimately found that Sage had died of heart disease caused by atherosclerosis. Due to the many rumors, Stallone was forced to issue a statement requesting an end to the speculation.
"I am imploring people to respect my wonderfully talented son's memory and feel compassion for his loving mother, Sasha, because this agonizing loss will be felt for the rest of our lives," he told the pres. "Sage was our first child and the center of our universe, and I am humbly begging for all to have my son's memory and soul left in peace."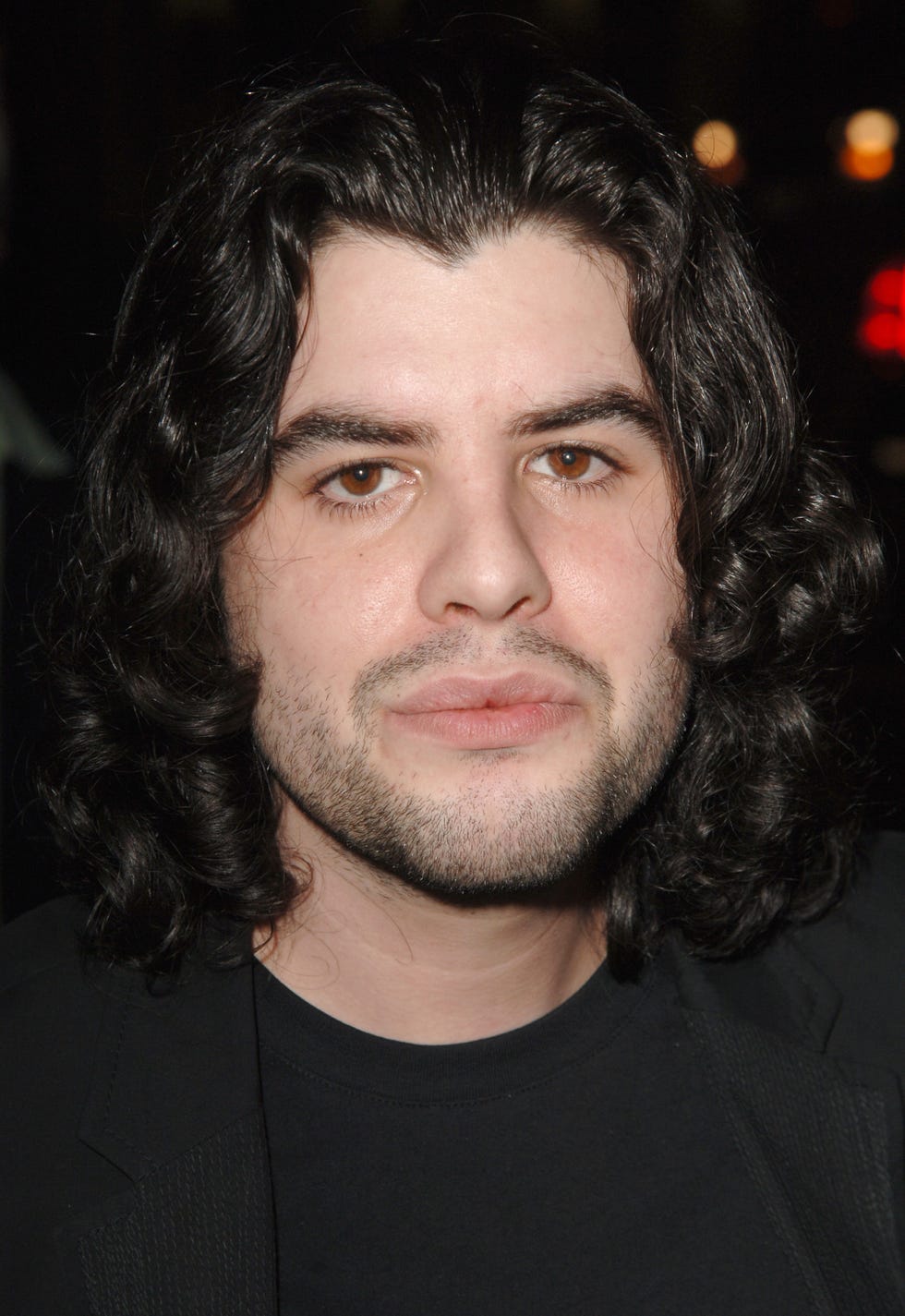 Steve Granitz//Getty Images
Stallone reflects on their relationship in new documentary.
In the Netflix documentary film Sly, Stallone looks back on Sage's time in front of the camera, in particular the time he cast him as his own son in Rocky V. In that movie, Rocky's tutelage of young boxer Tommy leads Rocky Jr. to feel rejected. Stallone admits that this storyline was "too personal" in retrospect, having drawn on his own experiences while making the movie.
"I try to take something that actually is what I wish I had done in real life, but I wasn't able to do that in reality. And so quite often I would do it theatrically, magically," he said. "A lot of that is true. Unfortunately, you put things before your family. And the repercussions are quite radical and devastating."
The documentary includes footage of the father and son acting together in Rocky V, as well as a clip of the two of them at the movie premiere.
"There's a line in the movie, 'I'm so glad he's born because now I can live through your eyes,'" Stallone told reporters on the red carpet. "That, I think, is what fathers look to their children for. It's an extension of, a slice of immortality. As long as he's alive, your memory will always be alive, that you did something right. I mean, you hope for that."
Philip Ellis is News Editor at Men's Health, covering fitness, pop culture, sex and relationships, and LGBTQ+ issues. His work has appeared in GQ, Teen Vogue, Man Repeller and MTV, and he is the author of Love & Other Scams.