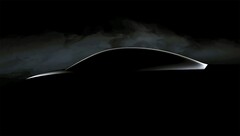 The purported mass market Model 2 that Tesla is preparing to build at its new Gigafactory in Mexico will be the 'best' and most 'affordable' electric vehicle there is, according to the governor of Nuevo León, Samuel Alejandro García Sepúlveda. The state has now given all the permits that Tesla needs to break ground on Giga Mexico.
Tesla has reportedly finalized the design of its next generation mass market vehicle, tentatively dubbed the Model 2, and it will be the "best" and "most economical" electric vehicle globally. The claim comes from the Governor of the Mexican state of Nuevo León, Samuel Alejandro García Sepúlveda, while talking about the direct investment that the state has managed to attract recently. He adds that the new Gigafactory in Mexico that Tesla announced not long ago, will break ground any moment, as "all the permits for the environment, energy, water, everything, is already checked."
This claim jibes with previous reports that Tesla will start constructing Giga Mexico in the summer, and may announce the Model 2 afterwards. "So, now yes, with the design finished, what we know is that they are already finishing the production lines, the software, and everything that must be ready to start the plant," said Governor Sepúlveda.
Unfortunately, Tesla may not be able to replicate the breakneck pace that Giga Shanghai was built with in Mexico, as some local union rules and Chinese supply chain transfers could stretch the job to 2025. Previously, the Model 2 was expected to enter production next summer, when the Gigafactory in Mexico was originally scheduled for completion.
"What we have of information is that right now they are already in the final stage of the design of the new car, a new model, which is going to be, as far as we know, the best electric and economic car in the world, and it is going to be a milestone," teased the Governor during their scheduled report on the state's economy.
In its US$10T Master Plan 3, Tesla displays a slide with two covered vehicles aimed at the mass market that will drastically enlarge its sales. One of those is apparently a commercial van, while the other is a smaller car of which Tesla aims to sell 700 million for the lifecycle of the model. That goal is nothing but ambitious, yet some rumors say that Tesla is gunning for a Model 2 release price in the unprecedented US$22,000-$25,000 range.
With the newly minted US and Chinese governments' generous subsidies of $7,500 and $4,150 in tax credits per new EV, respectively, the Model 2 has every chance to become a milestone indeed, just as the Governor of Nuevo León indicates. Elon Musk mentioned during Tesla's annual shareholder meeting that its two upcoming mass market models are expected to move at least 5 million units annually.
As for the exact Model 2 specs and design, the Governor doesn't disclose anything new. Elon Musk previously mentioned that Tesla's next generation cheap mass market car will be "smaller, to be clear." In addition, rumors peg the design language as that of a smaller Model Y, or a Model Z of sorts, rather than something similar to the Model 3.
In that same Master Plan 3, Tesla also disclosed the battery size of its new Compact category where the Model 2 will fit in. This category will be powered by LFP packs with 53 kWh of battery capacity on average. This revelation coincided with previous analyst predictions that the car will have a 25% smaller battery than the current base Model 3. Since the Model 2 is also expected to be shorter and 30% lighter than the cars in Tesla's midsize category, though, it may still offer about 270 miles of range on a charge like the Model 3, despite the smaller battery.
If Tesla manages to pull off this mileage on a charge from a sub-$20,000 electric vehicle when accounting for federal subsidies, it might have a veritable hit on its hands. Its only challenge will be meeting demand for a mass market Model 2, and it seems to be preparing accordingly.
When fully ramped, the Gigafactory in Mexico is scheduled to output 2 million Model 2s annually for the US market, with Giga Shanghai producing as many. The latter will mainly be for Tesla's customers in China where the government just approved a US$72 billion EV subsidy package that will dole out up to $4,150 in tax credits for EVs purchased in 2024 and 2025. so Tesla will likely try to release the Model 2 as soon as possible to take advantage.