Michael Cera – Scott Pilgrim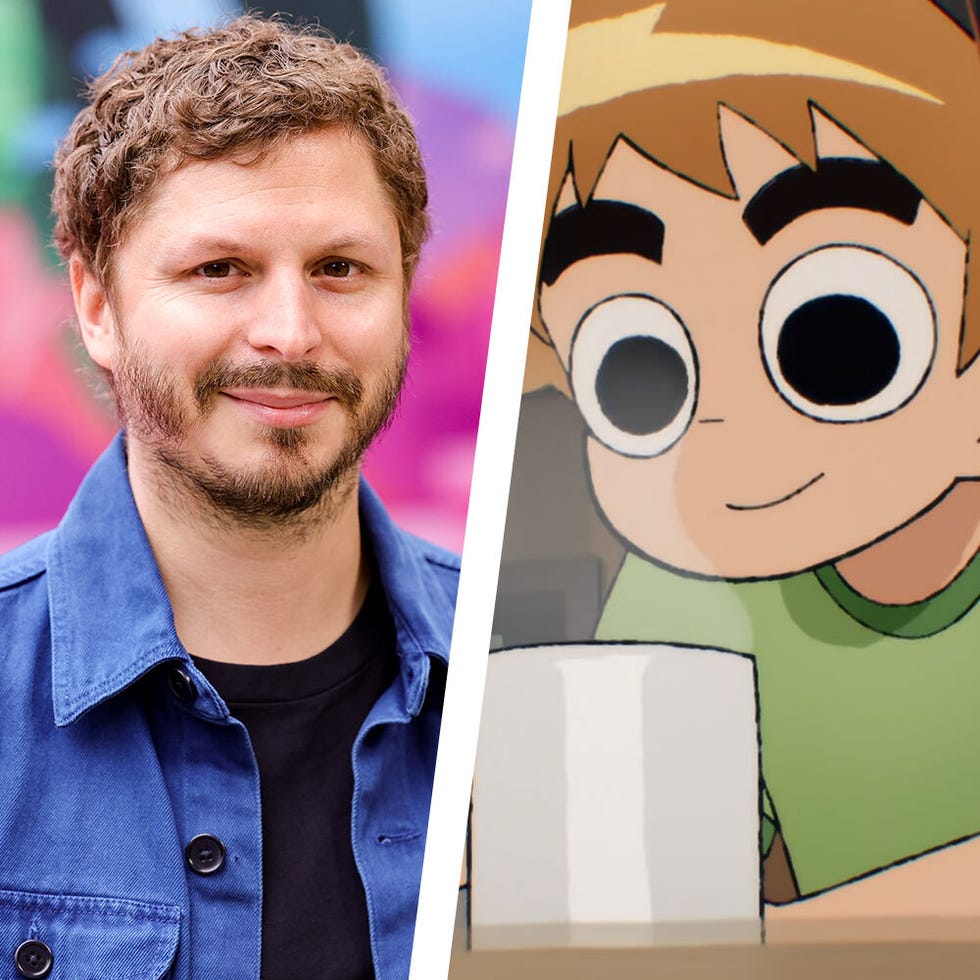 Getty/Netflix
The titular character returns! You couldn't do a Scott Pilgrim project without Michael Cera, and so he returned to play the toxic romantic at the story's center. Cera is of course best known for his work in Arrested Development and movies like Superbad, Juno, and This Is The End. He's had a great 2023, playing Allan in Barbie and taking on a supporting role alongside Nicolas Cage in Dream Scenario.
Mary Elizabeth Winstead – Ramona Flowers
Getty/Netflix
In addition to becoming one of our best action stars, Mary Elizabeth Winstead has also become one of our very best actresses. She was a shining star on TV in Season 3 of Fargo, entered the Star Wars universe earlier this year in Ahsoka, and now returns to perhaps her most famous role—as the dynamo catalyst for the entire Scott Pilgrim story, Ramona Flowers—in Scott Pilgrim Takes Off. Winstead has also appeared in a number of movies, including Death Proof, Final Destination 3, 10 Cloverfield Lane, and Birds of Prey.
Kieran Culkin – Wallace Wells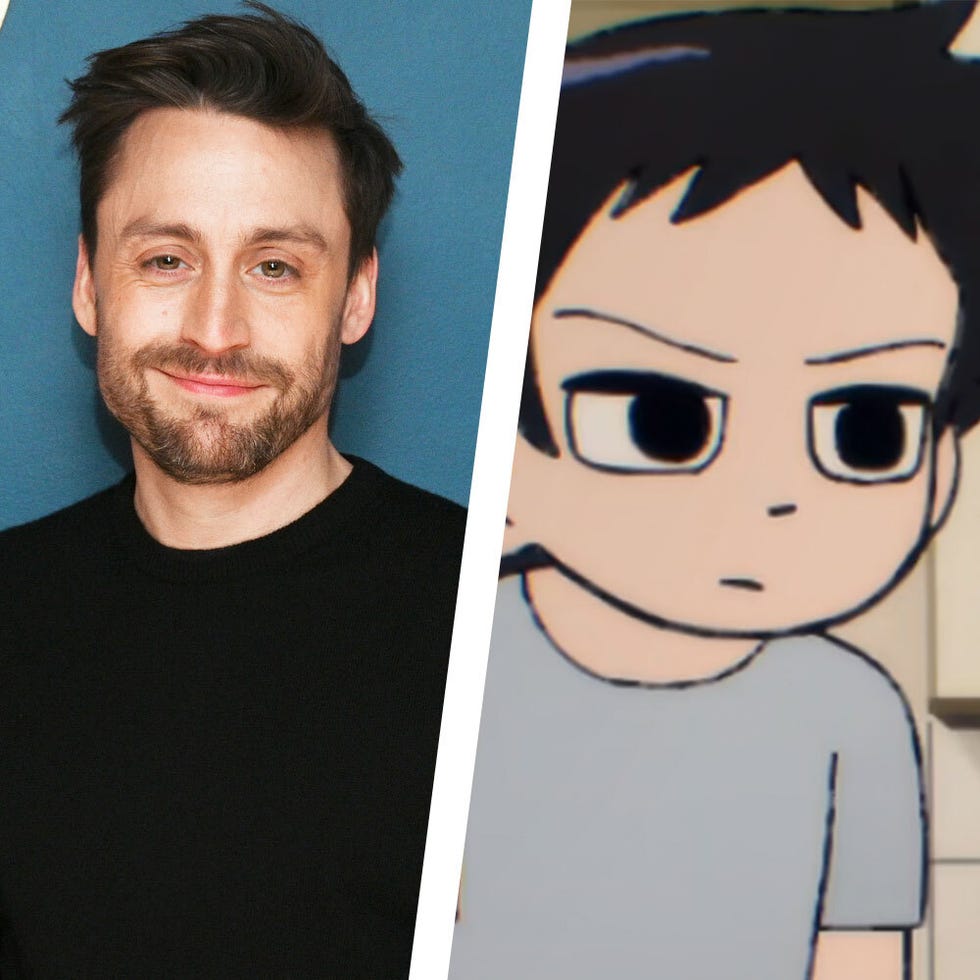 Getty/Netflix
While Kieran Culkin has been steadily working for just about his entire life, he's had a pretty major break in the time since he first appeared in Scott Pilgrim vs. The World, landing the role of Roman Roy in a little show called Succession. Roman's lewd and vulgar ways aren't quite the same as Wallace's dry and sarcastic manner, but Culkin's wit is present in just about every role he ever plays.
Advertisement – Continue Reading Below
Ellen Wong – Knives Chau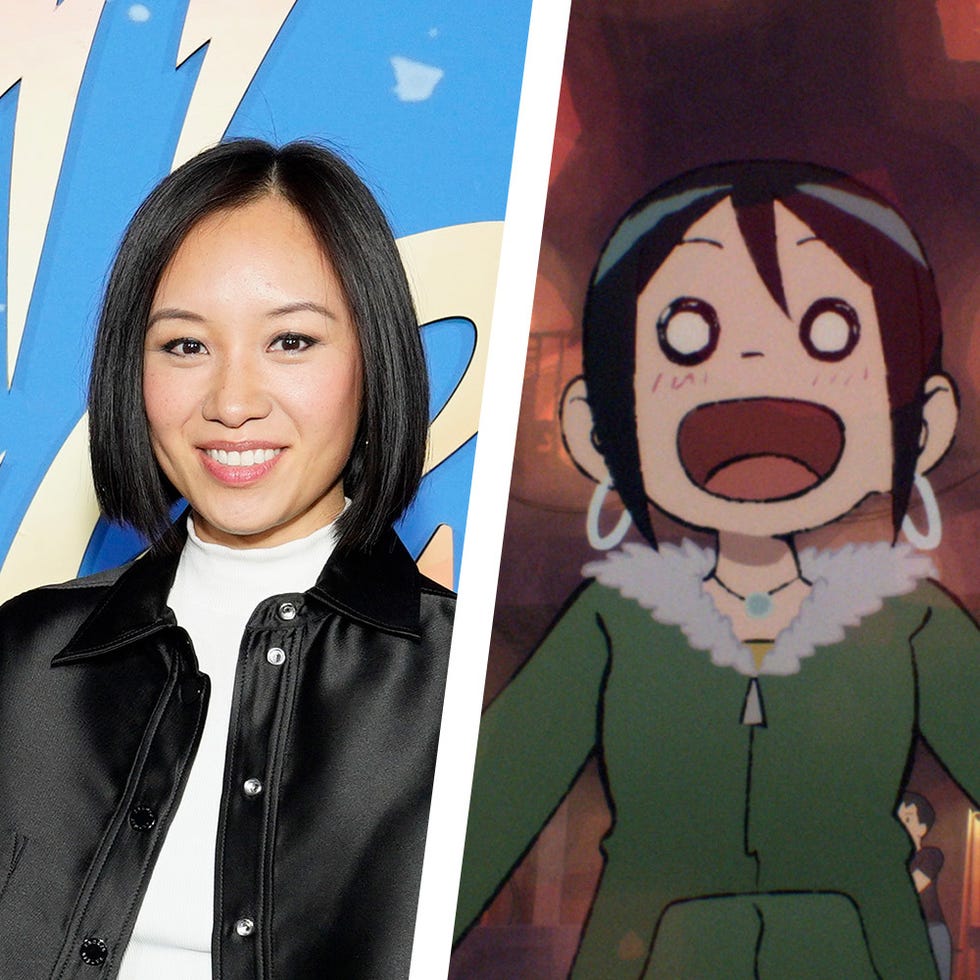 Netflix
Ellen Wong has played roles in movies like The Circle and notably was a series regular in Netflix's underrated and unjustly cancelled GLOW. Now, she returns to play Scott Pilgrim's "girlfriend" Knives Chau in Scott Pilgrim Takes Off.

Jason Schwartzman – Gideon Graves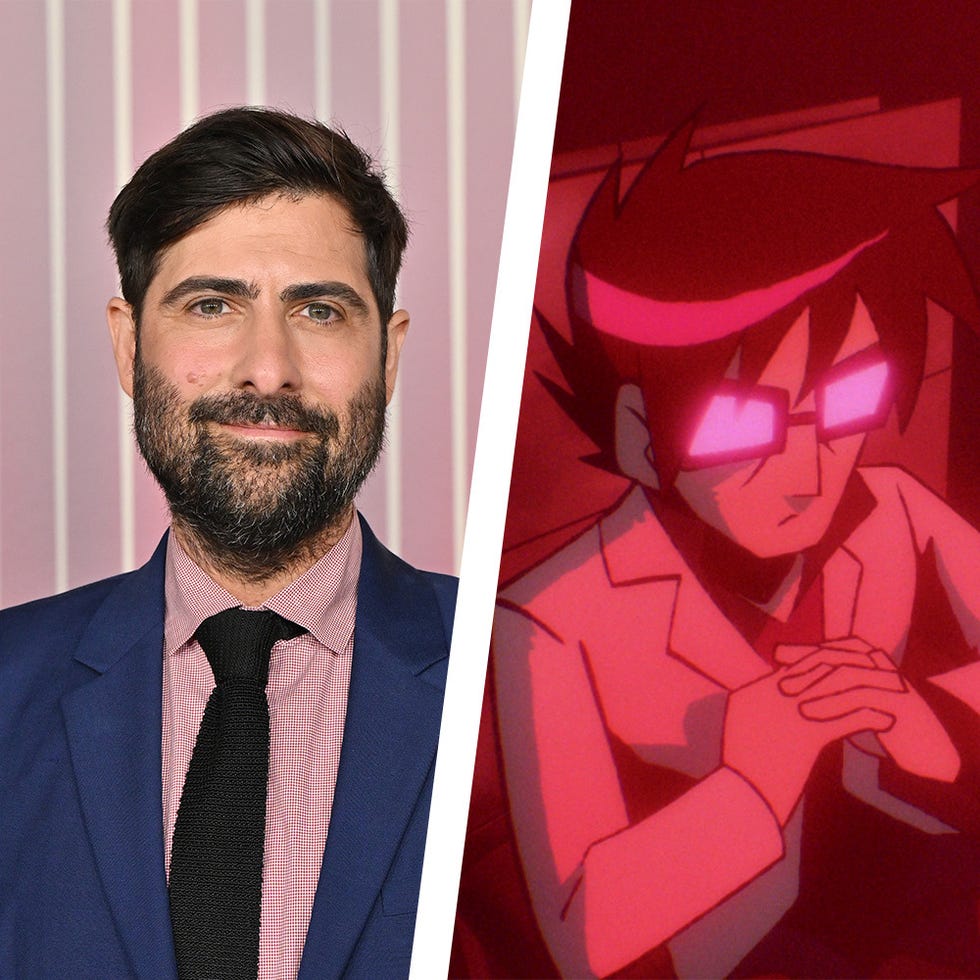 Netflix
Has anyone had a bigger 2023 than Jason Schwartzman? The actor has been well-known and much-loved ever since his breakout role in Wes Anderson's Rushmore, but this year saw him as the de facto lead in the same director's wonderful Asteroid City. He also played the villainous Spot in Spider-Man: Across the Spider-Verse, turned up in a guest role in Season 3 of I Think You Should Leave, had a supporting role in Quiz Lady, and now, on the same day, is releasing Scott Pilgrim Takes Off and The Hunger Games: The Ballad of Songbirds and Snakes. Impressive stuff for an impressive dude!
Alison Pill – Kim Pine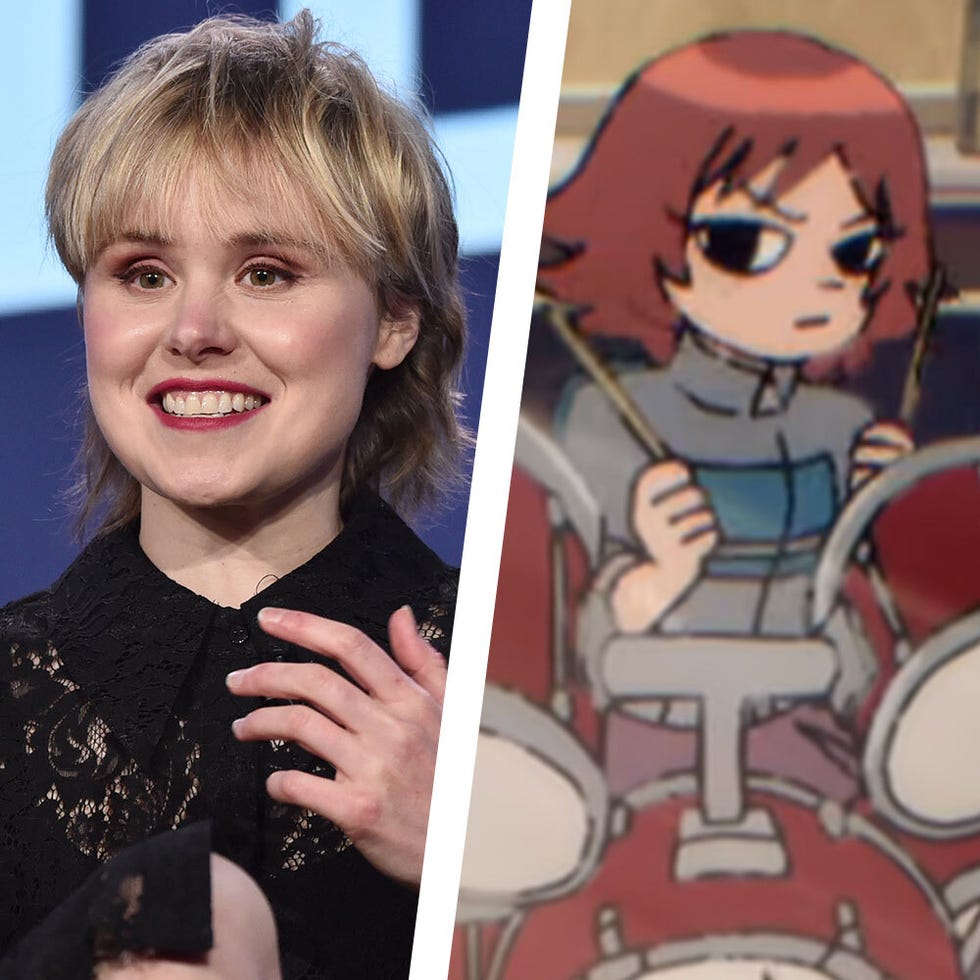 Getty/Netflix
Alison Pill is one of those actors who just shows up in a movie or show and you know it's better for it. Some of her most notable roles include Alex Garland's FX/Hulu series Devs, The Newsroom, and Hail, Caesar. Now, she returns to Scott Pilgrim Takes Off to once again play Kim, Scott's bandmate (and ex-girlfriend).
Advertisement – Continue Reading Below
Chris Evans – Lucas Lee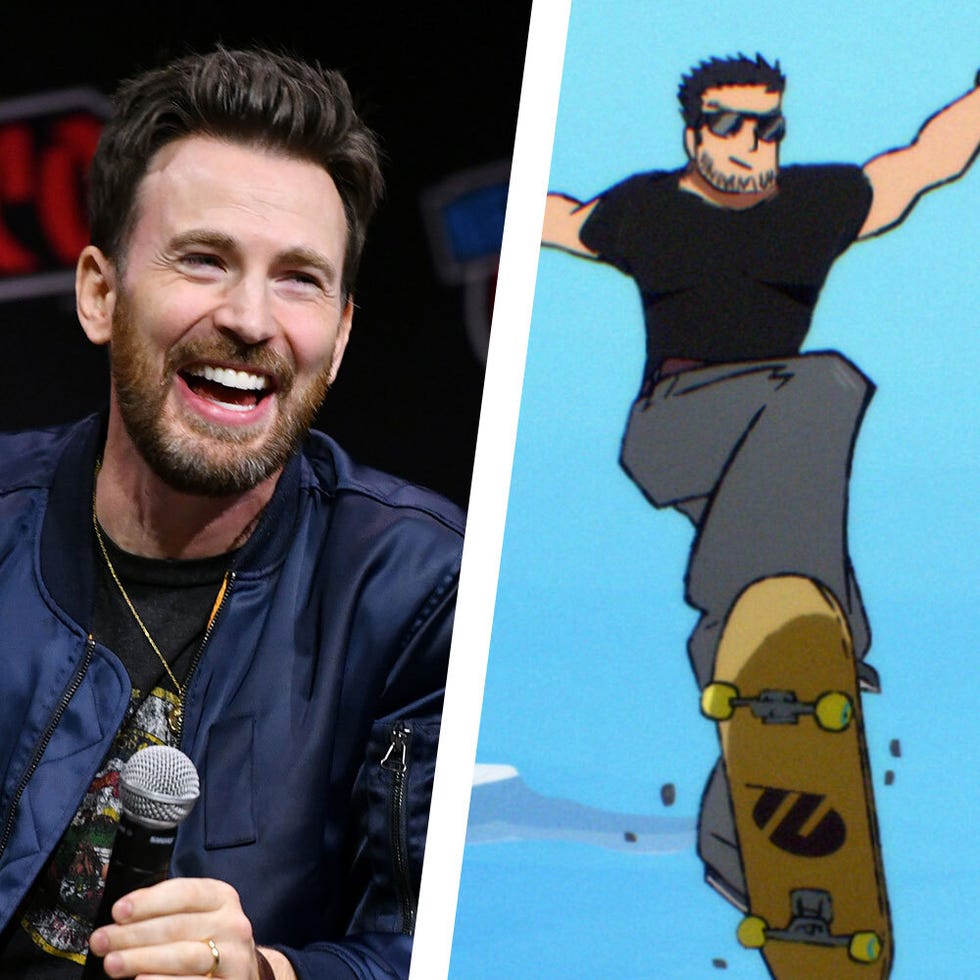 Getty/Netflix
Best known for his role as Steve Rogers/Captain America in the Marvel Cinematic Universe, Chris Evans has always enjoyed doing lots of stuff that doesn't involve being an Avenger as well. Comedy fans know him best for his debut role in Not Another Teen Movie, he's played other comic book characters in Fantastic Four and The Losers,and he's shown off his acting chops in movies like Snowpiercer and The Gray Man. Now, Evans returns to once again play the totally ridiculous movie star Lucas Lee—probably his funniest role—in Scott Pilgrim Takes Off.
Brie Larson – Envy Adams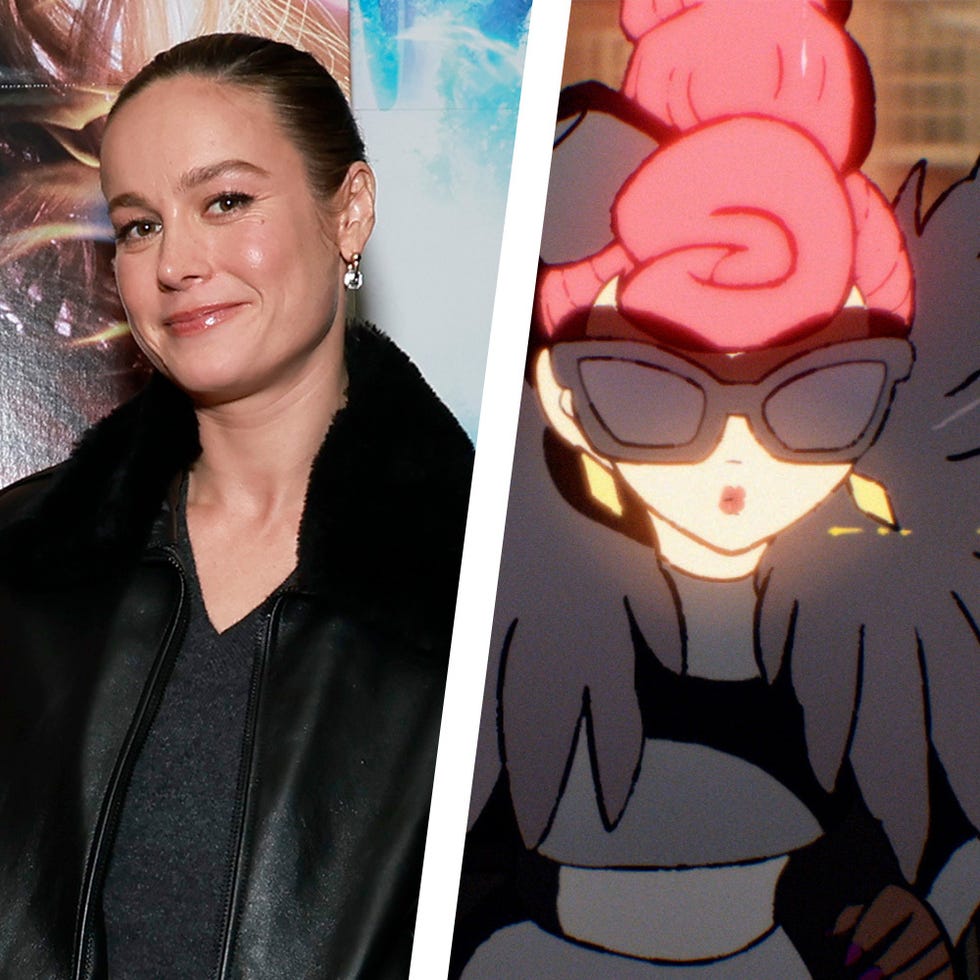 Netflix
Both an Avenger and an Oscar-winner (for 2015's Room), Brie Larson may just be the most accomplished member of Scott Pilgrim Vs. The World's cast. Larson was a child star who always worked consistently, but now is a genuine A-lister. Her 2023 has been a balanced one, with both The Marvels and her Apple TV+ show Lessons in Chemistry landing in the second half of the year. Larson's musical performance scene—as Envy Adams, lead singer of in-universe band The Clash at Demonhead—is the best scene in the movie, and very possibly of her career. It's unforgettable. And now she's reprising that same role in Scott Pilgrim Takes Off.
Aubrey Plaza – Julie Powers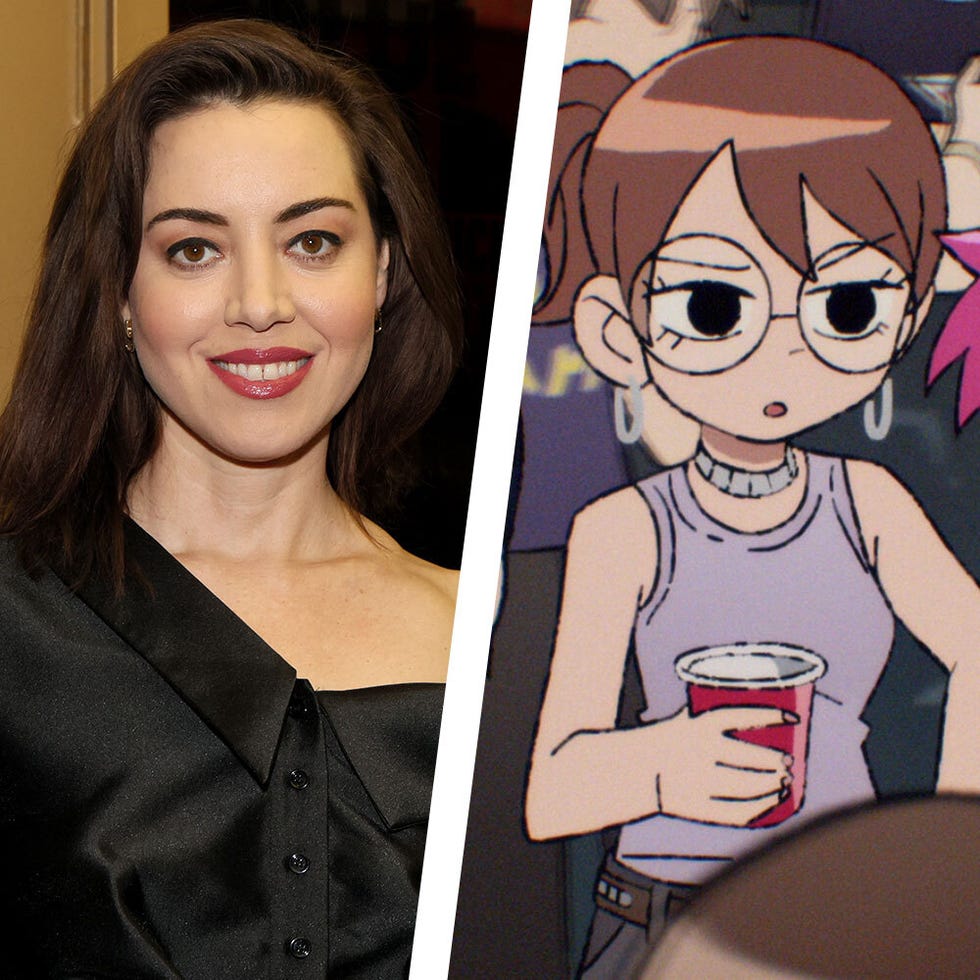 Getty/Netflix
Aubrey Plaza has become one of the most exciting actors of our era, both super funny (in her own specific way) and capable of really great dramatic work as well. She was a major highlight of The White Lotus Season 2, has done great work in the dark superhero show Legion, and, of course, played April Ludgate in Parks & Recreation. Now she returns to voice Julie Powers in Scott Pilgrim Takes Off.
Advertisement – Continue Reading Below
Satya Bhabha – Matthew Patel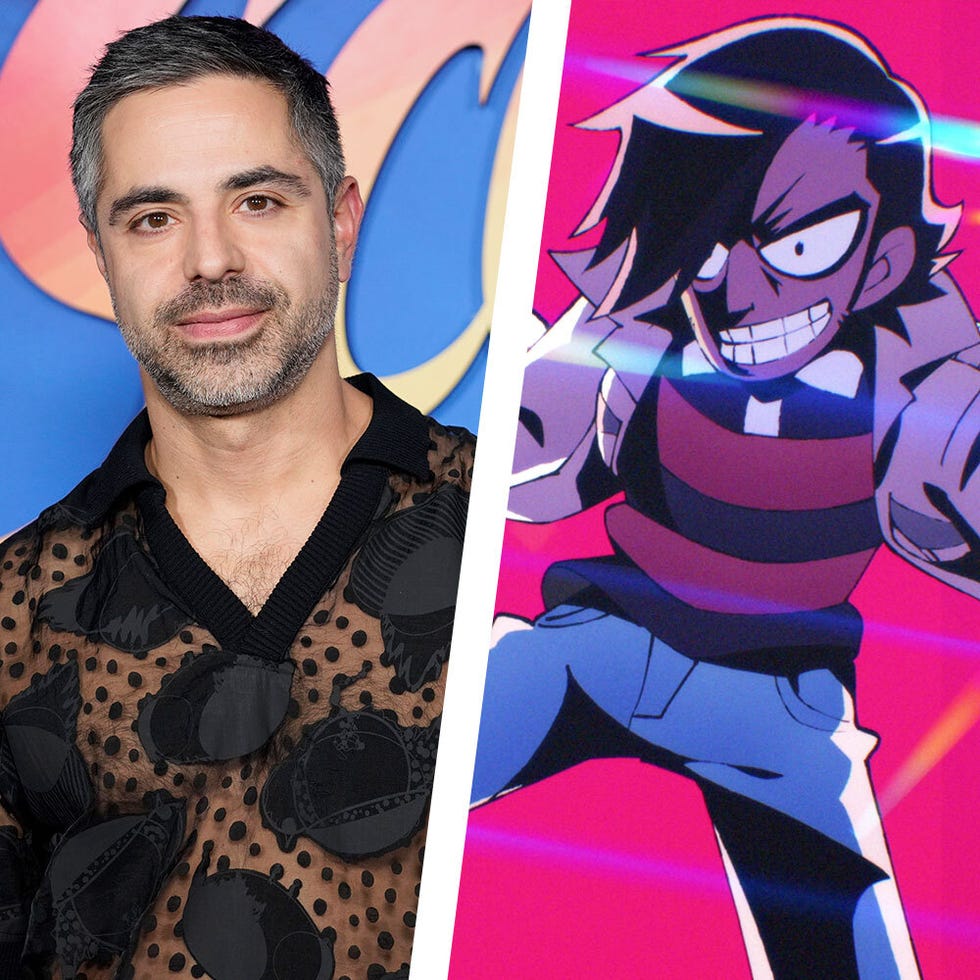 Getty/Netflix
Satya Bhabha, who plays Ramona Singer's first Evil Ex Matthew Patel, is known well for his role as Shivrang in New Girl in addition to his turn in Scott Pilgrim Vs. The World. In Scott Pilgrim Takes Off, Matthew Patel's story gets a slight remix that fans may quite enjoy.
Anna Kendrick – Stacey Pilgrim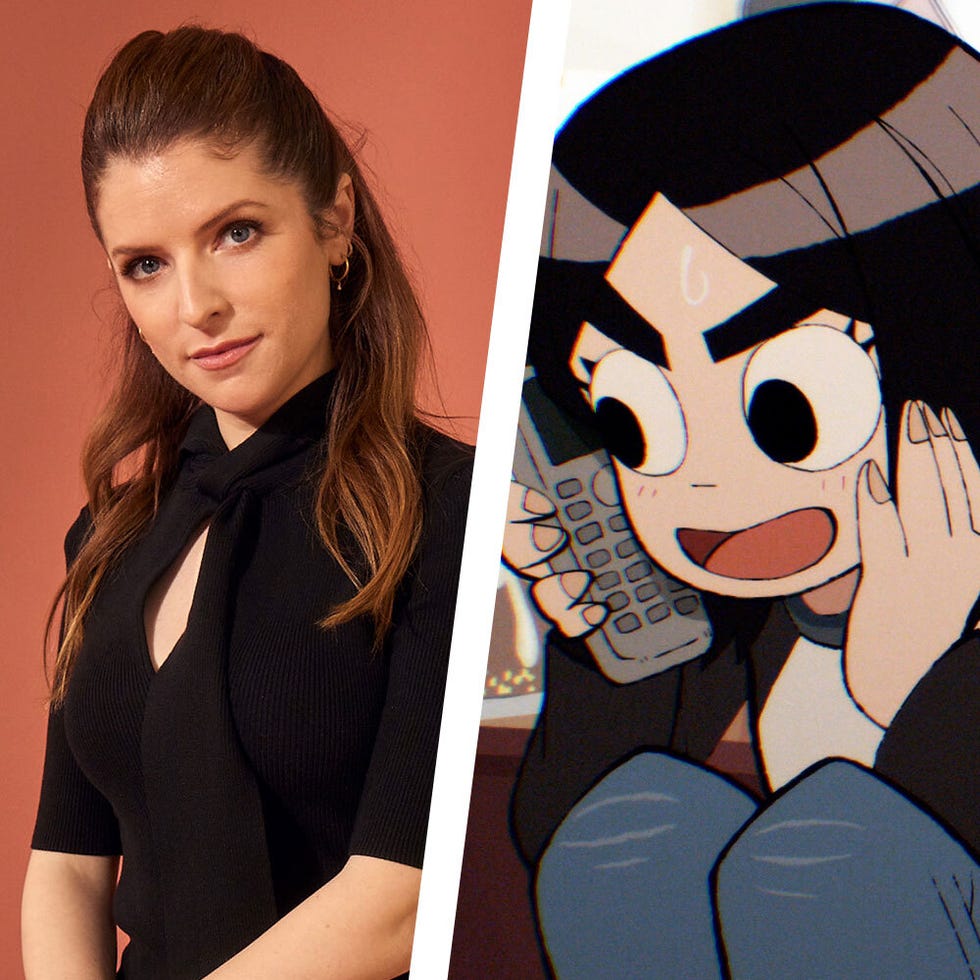 Getty/Netflix
Anna Kendrick's career has been on fire ever since her breakout role alongside George Clooney in Up In The Air: she's best known, probably, for Pitch Perfect, but has also done great work in A Simple Favor, 50/50, and Love Life, among other things. In the Scott Pilgrim projects, she plays Scott's sister, Stacey.
Mark Webber – Stephen Stills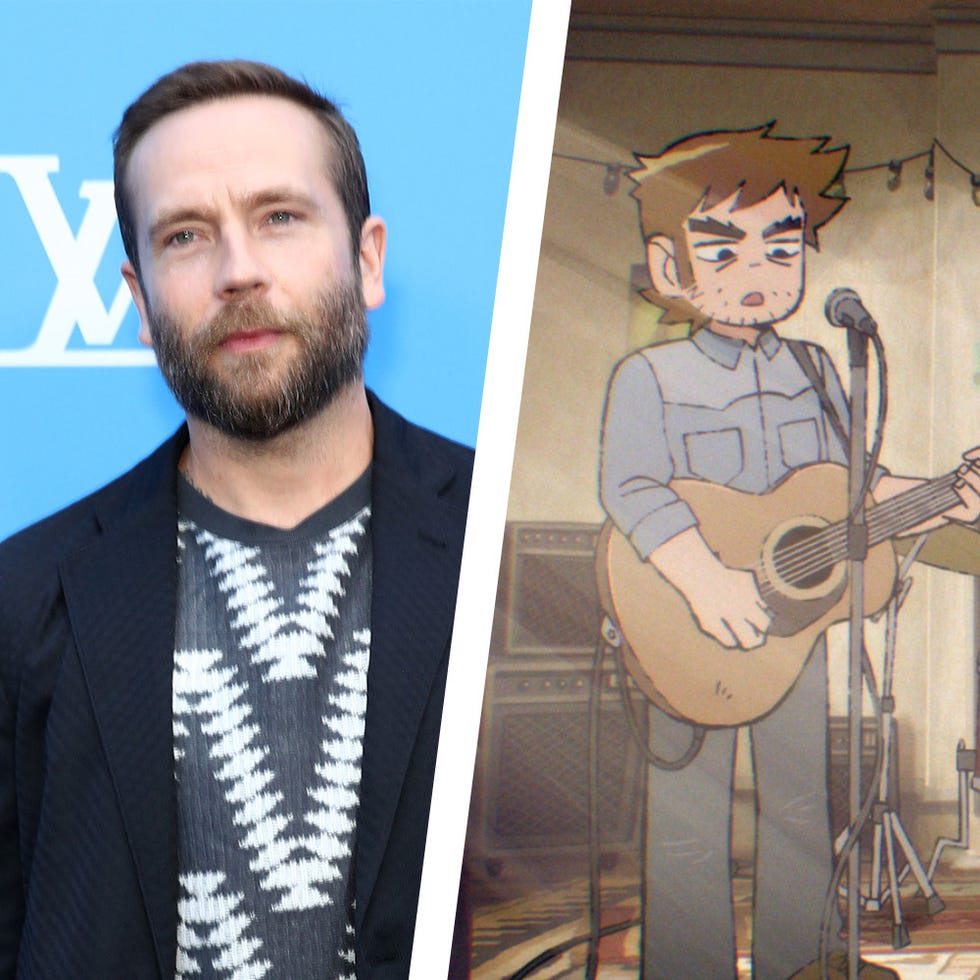 Netflix
Any Nickelodeon fans out there? In addition to his role as Sex Bob-omb frontman Stephen Stills in the Scott Pilgrim projects, Webber also led the late '90s Nick touchstone film Snow Day (and was very busy in teen projects around that time in general). He's also appeared in the fantastic horror film Green Room and is, in general, a fun presence to have in movies or shows.
Advertisement – Continue Reading Below
Brandon Routh – Todd Ingram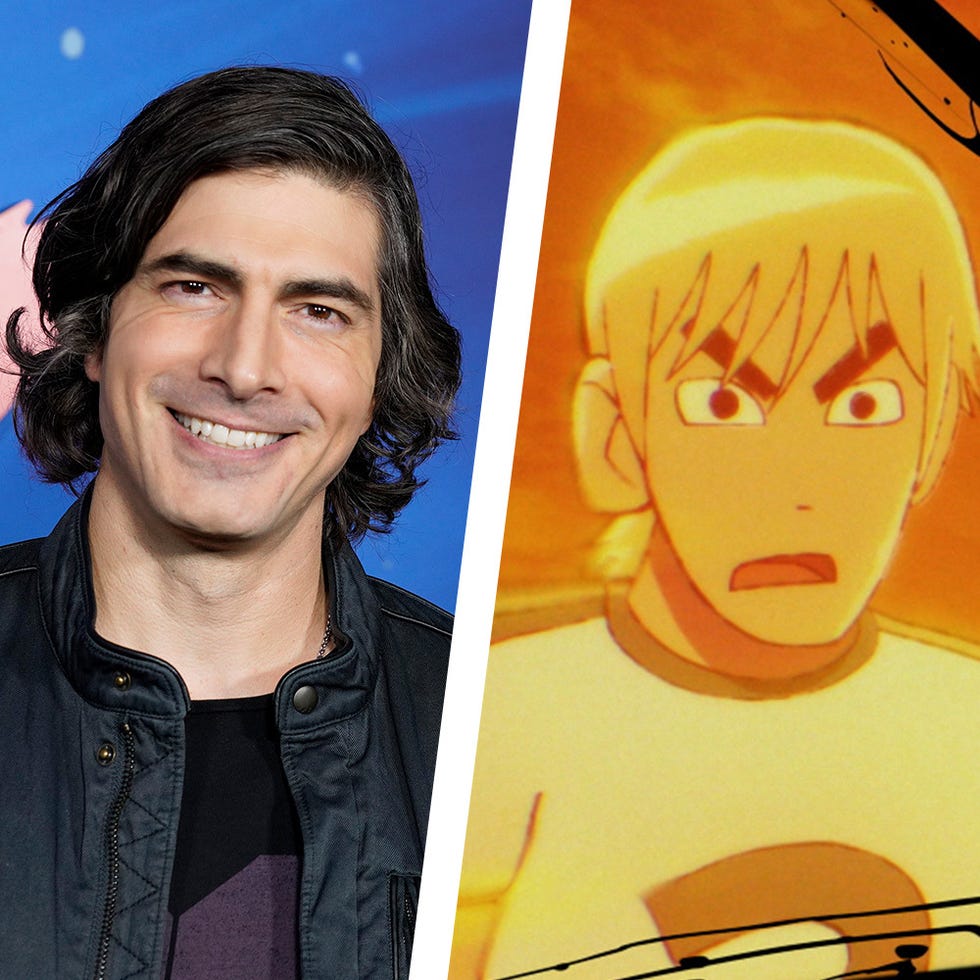 Netflix
Back in 2006, Brandon Routh led Superman Returns as the Man of Steel himself. In the years since, though, Routh has transformed into a versatile character actor, always willing to have a good time and do whatever writers and directors throw at him (including a hilarious turn in Zack and Miri Make a Porno and a surprise appearance across the CW DC Universe where he reprised his role as Clark Kent). Now, he steps back into his Scott Pilgrim role as Todd, the drummer for The Clash at Demonhead, and one of Ramona's Evil Exes.

Evan is the culture editor for Men's Health, with bylines in The New York Times, MTV News, Brooklyn Magazine, and VICE. He loves weird movies, watches too much TV, and listens to music more often than he doesn't.