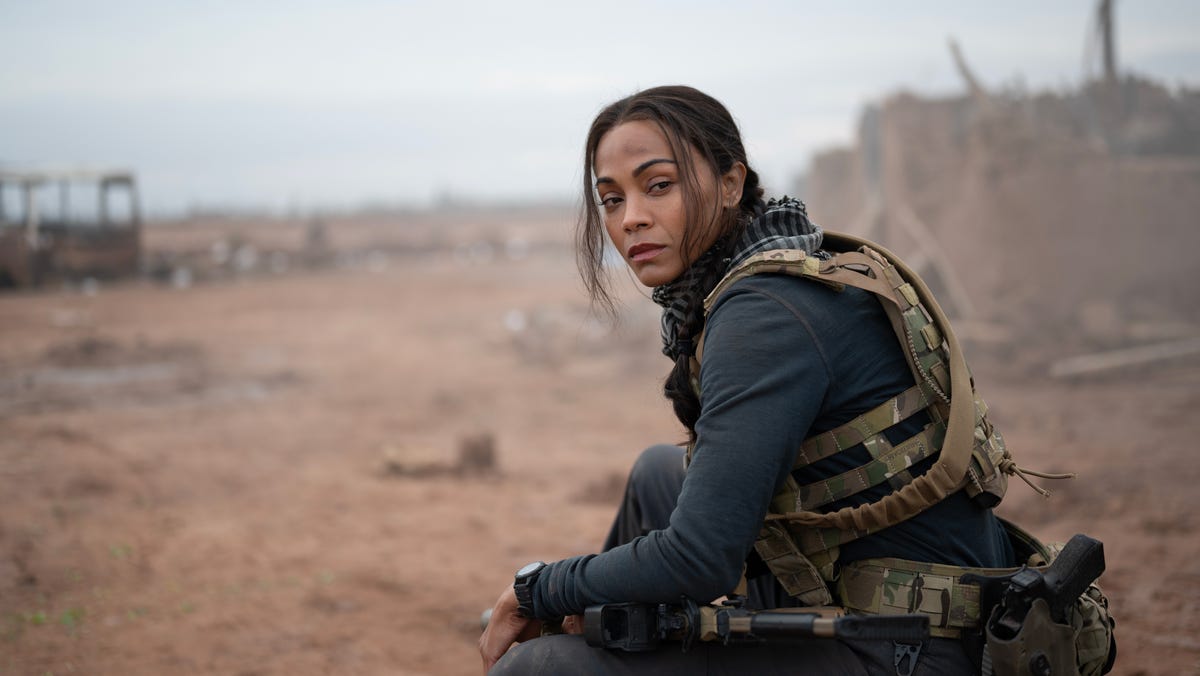 Taylor Sheridan has built his very own television empire with Paramount over the last couple of years, starting with the wildly popular Western family saga Yellowstone and its multiple prequels and spinoffs, before giving Sylvester Stallone his first starring role on the small screen in mob series Tulsa King.
For his latest project, Sheridan is stepping away from the crime genre and exploring the world of international espionage. Special Ops: Lioness follows U.S. Marine Cruz Manuelos, played by Locke & Key's Laysla De Oliveira, as she is recruited into the C.I.A.'s "Lioness" program, a secret operation where female operatives befriend the wives and daughters of dangerous terrorists in order to get close enough to neutralize these "high-value targets."
Zoe Saldaña stars as Joe, Cruz' handler, while Oscar-winning actors Nicole Kidman and Morgan Freeman appear in supporting roles. (Attracting prestige talent is one of Sheridan's skills as a show runner: he sold Harrison Ford and Helen Mirren on Yellowstone prequel 1923, and is currently teasing that he is working on a project with "probably four of the biggest movie stars alive in it, and we've kept it quiet.")
The first episode of Special Ops: Lioness is now streaming on Paramount+, and the trailer for the season promises plenty of explosive action—including, as Freeman's character puts it, "a kill mission in front of CBS news." But as far-fetched as the show might get in some of its high-octane sequences, the story is rooted in a grain of truth.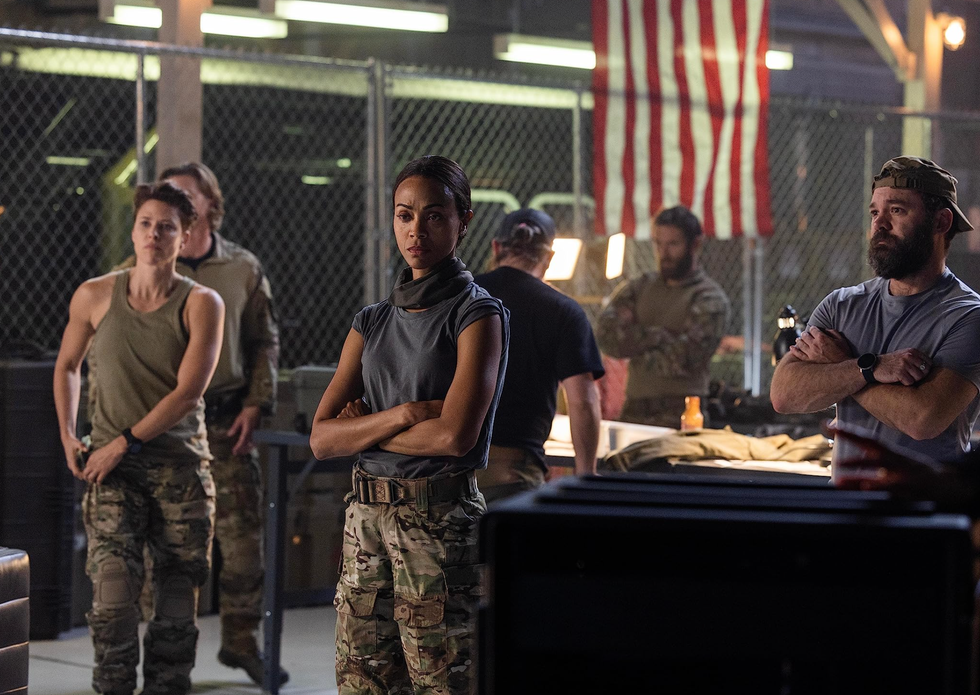 Paramount +
Is Special Ops: Lioness based on a true story?
The all-female Lioness team in the show is inspired by a real-life unit created by the U.S. Marines, although their purpose was different. Task Force Lioness, or the Female Engagement Team, operated in Iraq and Afghanistan, and were tasked with identifying women who might be involved in terrorist activity.
Given that the Muslim beliefs of the Iraqi and Afghani people made it much more difficult for male Marines to interact with women in these regions, hijabi women were used more and more to carry out attacks, and so the Lionesses were formed in order to carry out closer surveillance on these women, establish relationships with women in the community, and conduct searches at checkpoints.
While Special Ops: Lioness appears to depict the Lionesses as a long-running program, in actual reality, it was a short-term measure: Lionesses eventually recruited and trained local women to conduct culturally sensitive security searches.
Philip Ellis is News Editor at Men's Health, covering fitness, pop culture, sex and relationships, and LGBTQ+ issues. His work has appeared in GQ, Teen Vogue, Man Repeller and MTV, and he is the author of Love & Other Scams.