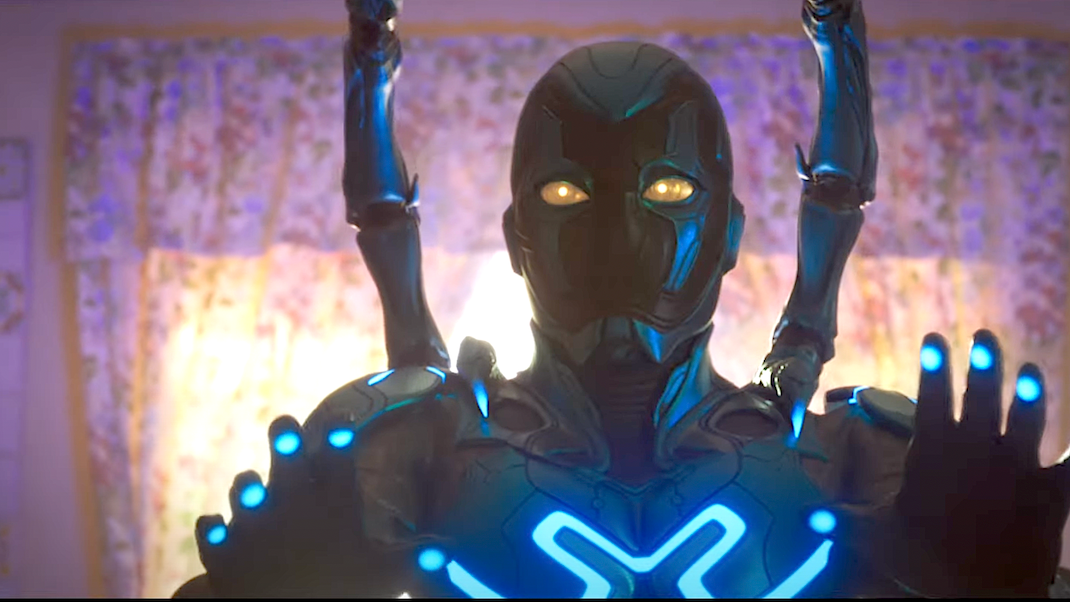 A brand new hero just entered the DC Universe. Xolo Maridueña, whose breakout role came in the Karate Kid spinoff Cobra Kai, stars in Blue Beetle as Jaime Reyes—the first Latino superhero from either DC or Marvel comics to get a solo big screen adventure.
While we're years into DC's attempts at building a coherent movie franchise, with characters like Batman, Superman and the Joker all being played by multiple actors depending on the project, Blue Beetle offers something of a blank slate to newbies. Focusing on college grad Jaime's encounter with an alien artefact (the "Scarab") that bestows him with a high-tech suit, the film serves as a refreshingly simple origin story to kick off the next stage in DC's movie pipeline.
Warner Bros. originally planned to give Blue Beetle a straight-to-streaming release on Max, however the studio's plans for its entire stable of DC projects has gone through some major changes lately, with James Gunn and Peter Safran taking the creative reins (and the Batgirl movie getting shelved entirely).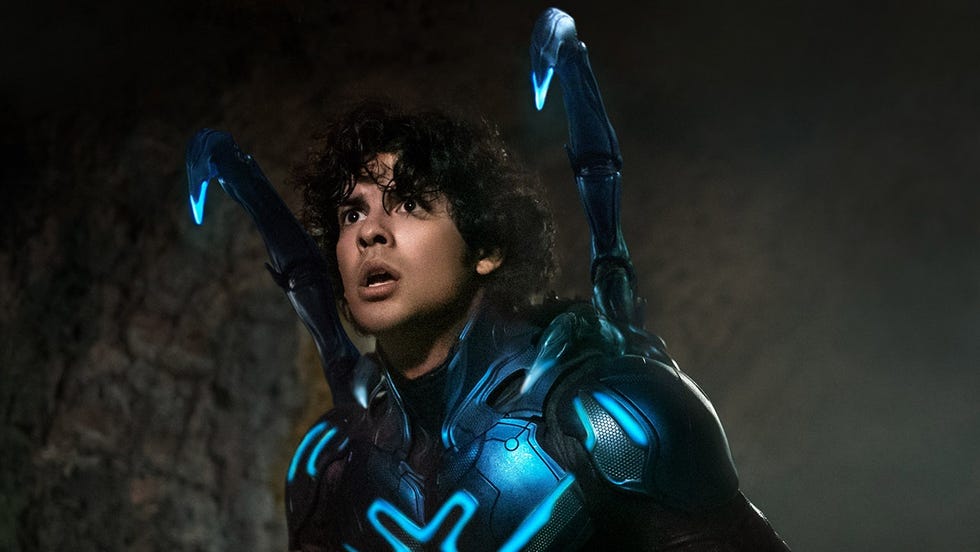 DC Comics
How to watch and stream Blue Beetle
Blue Beetle has been given a widespread cinematic release and is now showing in theaters. The movie has even been given the IMAX treatment, which director Angel Manuel Soto is particularly excited about.
"I try to be as immersive as I can, with the projects that I do," he said at a press conference ahead of the movie's release. "The scope of IMAX allowed you to be swallowed whole into the frame. My relationship with cinema is very spiritual, and it almost feels like you can have a physical connection to it. In the same way that we try our best to bring the audience in and come into this dance, with the story and with the characters, IMAX just advances it a little further. It feels like you're dancing with your partner, instead of just being alone in a room with it."
As of right now, you can only watch Blue Beetle in theaters. If you want to watch it at home, you'll need to wait a month or two after the theatrical release for the movie to show up on streaming services like Max and Prime Video.
Philip Ellis is News Editor at Men's Health, covering fitness, pop culture, sex and relationships, and LGBTQ+ issues. His work has appeared in GQ, Teen Vogue, Man Repeller and MTV, and he is the author of Love & Other Scams.