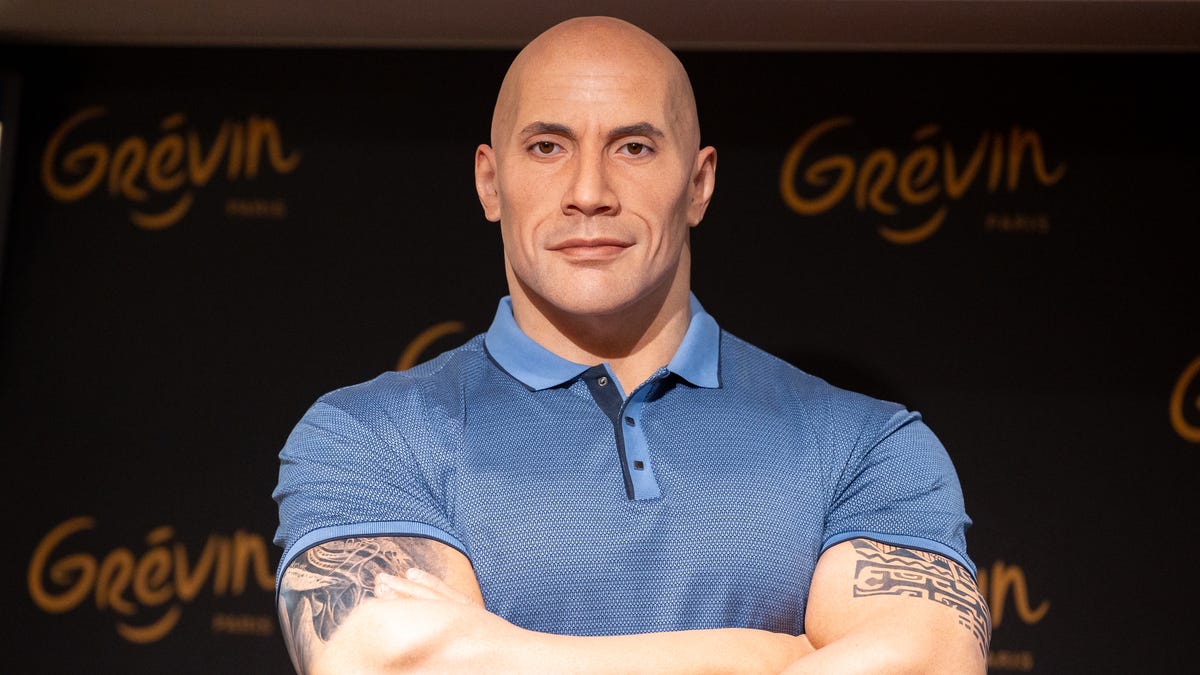 Update 10/25:
The creators of the wax statue have responded to the online backlash and the accusations of "whitewashing" in a post on Instagram, and stated that the sculpture's skin tone is being altered to more accurately reflect Johnson's own complexion.
"We suddenly realized we might have got it wrong," said Yves Delhommeau, managing director at Musée Grévin, explaining that the statue looked very different before being placed under the lights of the exhibit. "We just made an honest mistake based on the photos we looked at. After we saw all these reactions on different blogs and social networks, we changed it immediately."
---
Original article 10/23:
When the Grevin Museum unveiled its new wax statue of wrestling legend turned movie star Dwayne "The Rock" Johnson, it went viral almost immediately. Not for its uncanny likeness to the actor, but rather due to the fact that the waxwork creators were seemingly under the impression that Johnson—who speaks frequently and proudly of his Black and Samoan heritage—is white.
While some of features of the sculpture could certainly pass for those of the Jungle Cruise star, commentators online also pointed out that it bears more than a passing resemblance to Johnson's former Fast & Furious co-star and nemesis, Vin Diesel. Others remarked that the statue does look like Johnson—if he had been put through a particularly blurry Instagram filter.
"The turned The Rock into a pebble," joked comedian James Jefferson Jr. "If this is how y'all felt when you lost the Little Mermaid, I understand, let's do Uno reverse, y'all get the Little Mermaid back, the mystical creature, and we get The Rock back."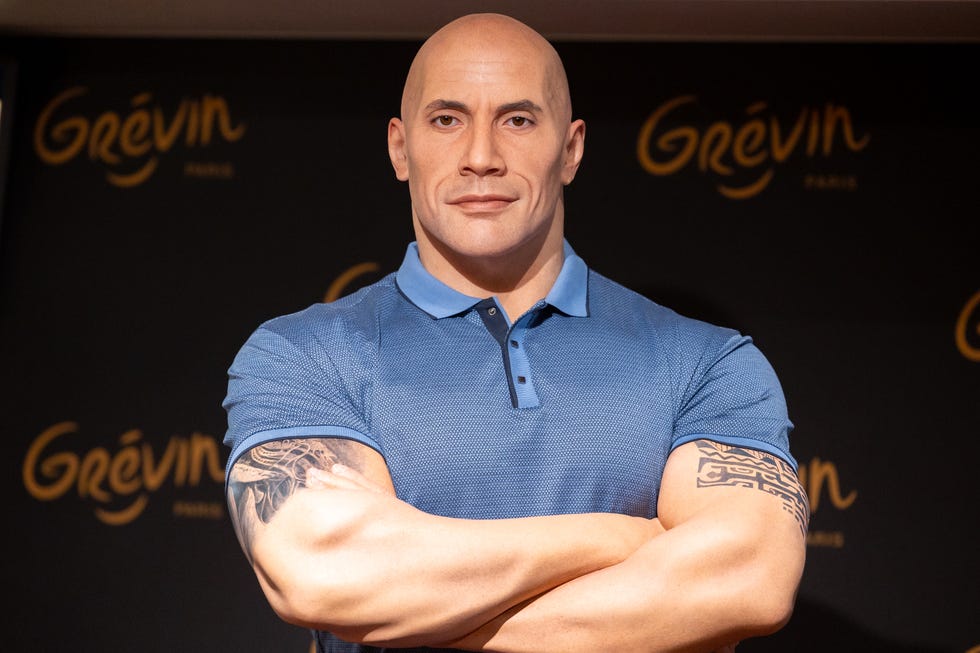 Marc Piasecki//Getty Images
And now the man himself has entered the chat. Johnson reacted to the images of the wax figure with humor, resharing Jefferson's tirade on Instagram and saying he "belly laughed" at the gag comparing the statute to the race-swapped Little Mermaid. He then added that he's open to working with the museum to make his wax doppelganger a little more lifelike.
"For the record, I'm going to have my team reach out to our friends at Grevin Museum, in Paris France," he wrote, "so we can work at 'updating' my wax figure here with some important details and improvements—starting with my skin color… And next time I'm in Paris, I'll stop in and have a drink with myself."
Philip Ellis is News Editor at Men's Health, covering fitness, pop culture, sex and relationships, and LGBTQ+ issues. His work has appeared in GQ, Teen Vogue, Man Repeller and MTV, and he is the author of Love & Other Scams.