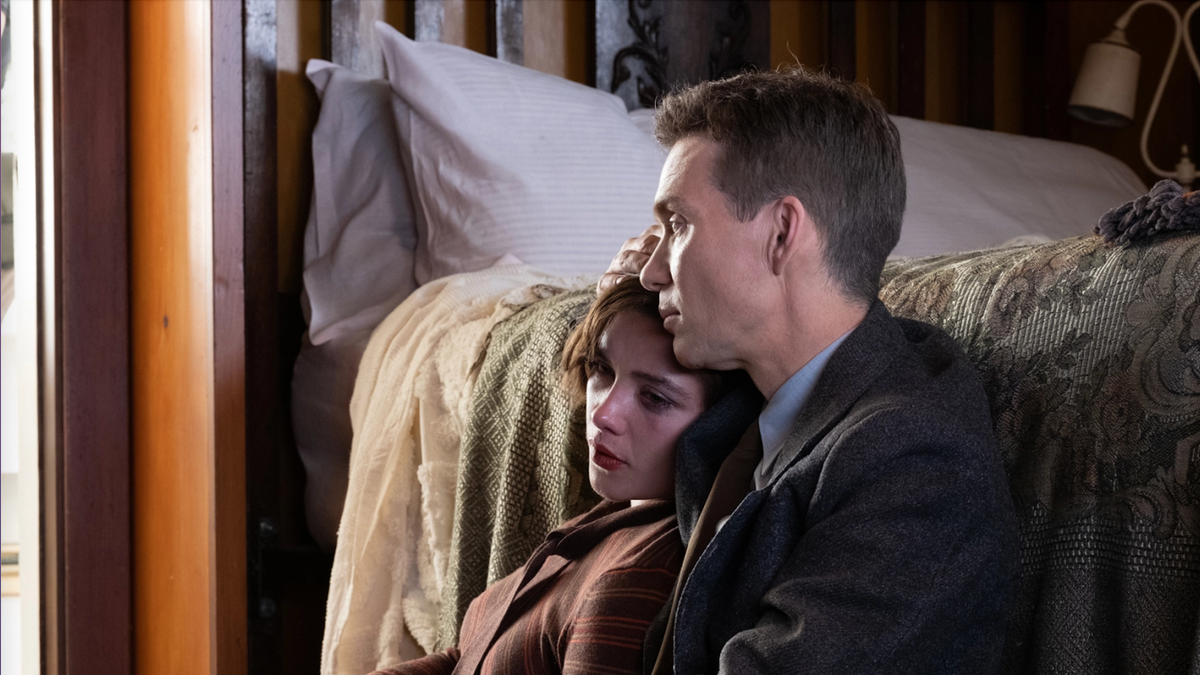 Spoilers follow.
Christopher Nolan's historical biopic Oppenheimer has finally been released, prompting all kinds of conversations about humanity's capacity for destruction. But viewers are also keenly discussing the film's sex scenes—the first that Nolan has ever included in one of his movies.
Cillian Murphy and Florence Pugh, who play J. Robert Oppenheimer and Jean Tatlock, appear in three nude scenes together throughout the movie. In the first, the pair have sex after flirting at a party. During this encounter, Tatlock pauses the intercourse to browse Oppenheimer's bookshelf, remark on how many languages he speaks, and pull down a copy of the Hindu holy text the Bhagavad-Gita. The scene culminates in Oppenheimer reciting the famous line "Now I am become Death, the destroyer of worlds" while having sex with Tatlock, a moment which has been deemed offensive by some Hindu viewers.
The second nude scene is stark by comparison; the two characters sit naked as Oppenheimer breaks off his affair with Tatlock, who later dies by suicide.
However, Pugh's character makes a surreal reappearance towards the end of the film, in a sequence where Oppenheimer and his wife Katherine (Emily Blunt) are being questioned by senators in a security hearing, and his private life is splayed out—quite literally—for all to see, with the film showing Oppenheimer and Tatlock having sex in the room.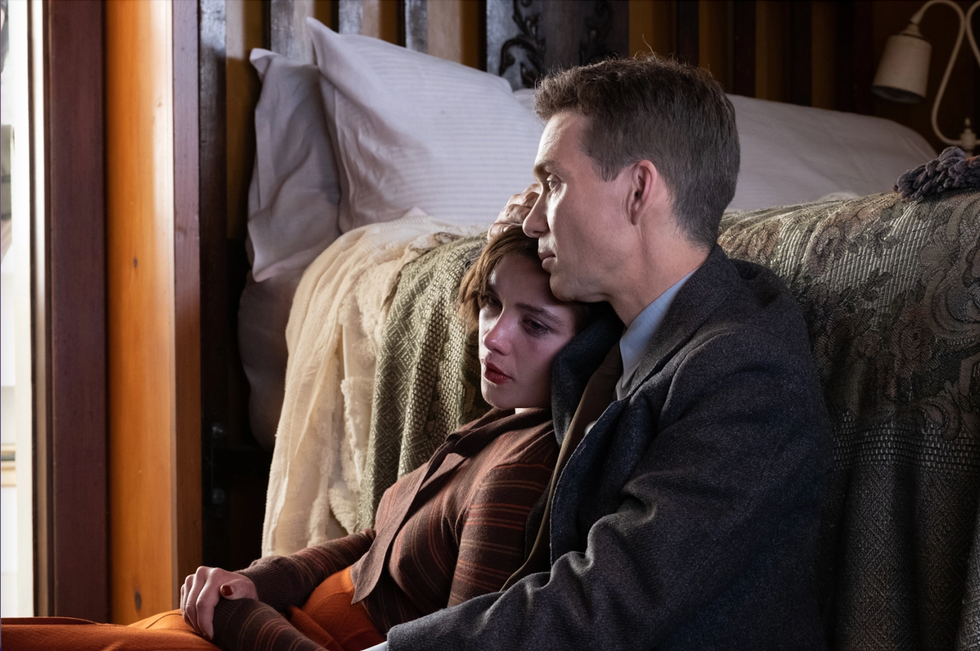 Universal
"One of the things that was so striking about the real-life situation in which Oppenheimer found himself in these security hearings is they were conducted in a very shabby small space with a very peculiar intimacy," explained director Christopher Nolan. "He was being interrogated about the most intimate details about his entire life and the witnesses who would testify, he was sitting three feet behind them the entire time… His wife was sitting right behind him as these most intimate details of his life were being unfolded and he was being split open for all to see."
"I really wanted to push as hard in the direction of showing how uncomfortable that must have been and how strange that must have been for everyone involved," he continued. |"The dialogue in that moment is from the transcripts. I didn't write it. It really is what was said there. It's a really shocking piece of history and I wanted to really bring that to life for people."
Philip Ellis is News Editor at Men's Health, covering fitness, pop culture, sex and relationships, and LGBTQ+ issues. His work has appeared in GQ, Teen Vogue, Man Repeller and MTV, and he is the author of Love & Other Scams.