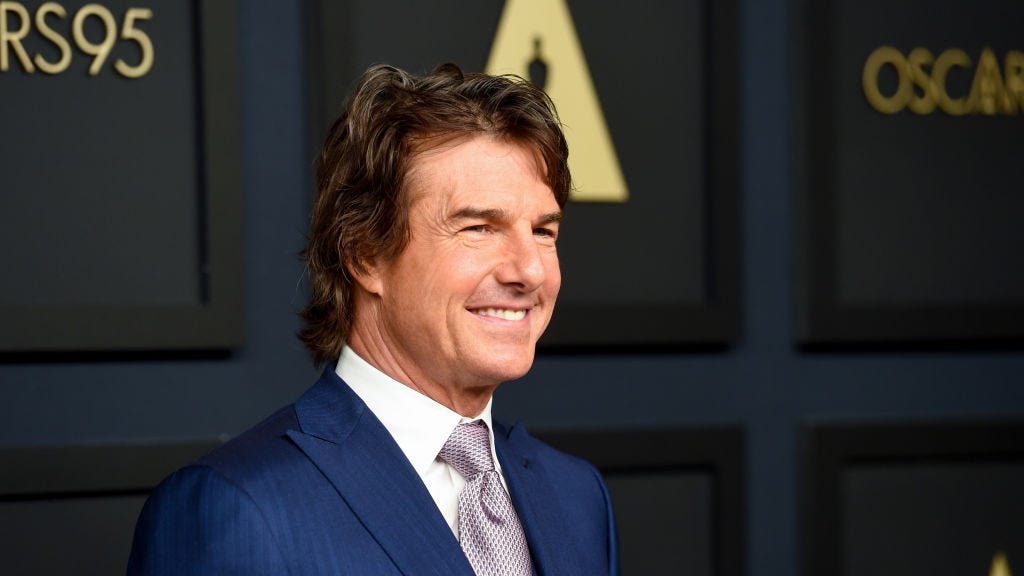 The live coronation concert being held to celebrate King Charles III's ascent to the throne will feature some pretty big names, with singers Katy Perry and Lionel Richie headlining the musical performances. Perhaps the most famous face who will be appearing at the event, however, is movie star Tom Cruise, who has a special role in the proceedings. In fact, production on the latest Mission: Impossible movie has been paused in order for Cruise to attend.
What is Tom Cruise's role at the coronation concert?
According to the BBC, the Top Gun: Maverick star will appear in a series of "pre-recorded sketches that are being billed as revealing little-known facts about the monarch." These short sketches will play throughout the evening, interspersed with the live performances, and will also feature appearances from Dame Joan Collins, Sir Tom Jones, and adventurer Bear Grylls.
What is Tom Cruise's connection to the Royals?
Cruise has maintained a close friendship with the Royal Family for over 30 years, beginning back in 1992 when he and his then-wife Nicole Kidman met Princess Diana at the London premiere of their film Far and Away. Diana was reportedly a big fan of Cruise's film Top Gun, and would frequently watch it at home with her sons William and Harry. Cruise and Diana went on to become good friends, and he and Kidman both attended her funeral in 1997.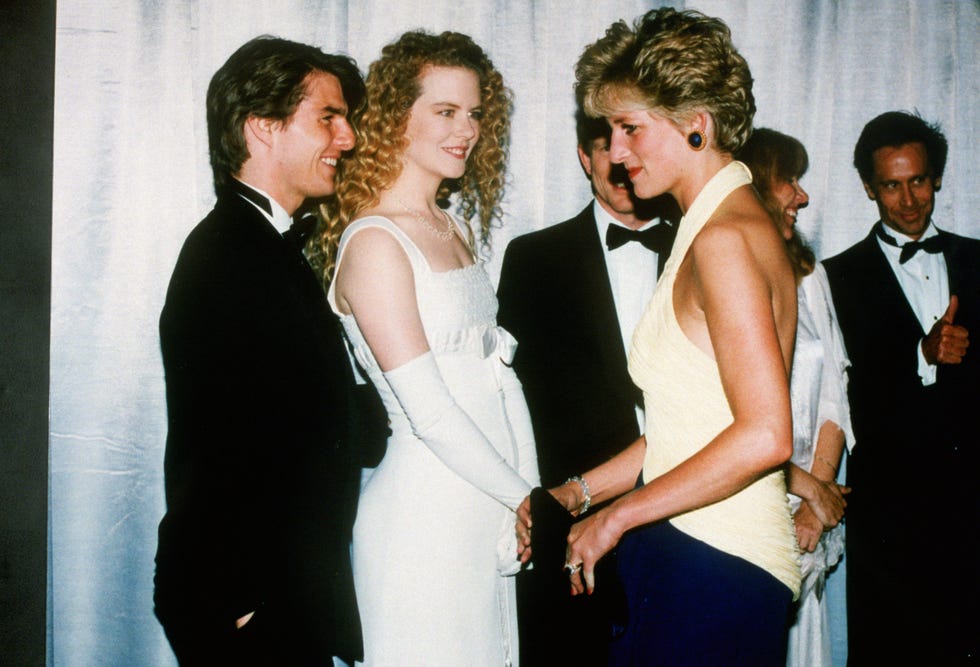 Tim Graham//Getty Images
Cruise later became acquainted with Queen Elizabeth and Prince Philip, bonding with the Prince Consort over their shared love of aviation when they met at an Outward Bound Trust event in 2017. He later played a special role in the Queen's Platinum Jubilee celebrations, introducing the Kings Troop Royal Artillery in "A Gallop Through History" at the Royal Windsor Horse Show.
While the Queen was unable to meet Cruise at that event due to mobility issues, she later invited him for a private tour of Windsor Castle, and the two hit it off so well that she invited him back for lunch—and Cruise was even reportedly allowed to fly her private helicopter.
"She's just a woman that I greatly admire," Cruise said in 2022. "I think she is someone who has tremendous dignity and I admire her devotion. What she has accomplished has been historic."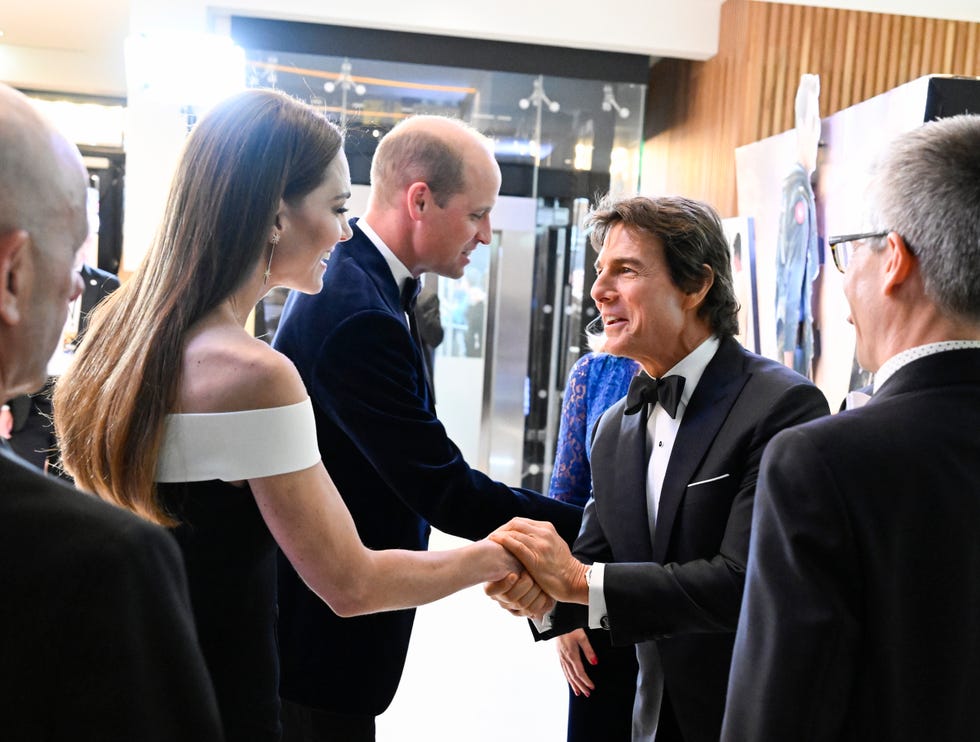 Gareth Cattermole//Getty Images
Since then, Cruise has also grown close to Prince William and Kate Middleton, hosting a private screening of Top Gun: Maverick for them in 2022 after learning that William was a fan of the original, and inviting them to the film's London premiere in Leicester Square.
"We have a lot in common," Cruise said of the prince on the red carpet. "We both love England, and we're both aviators. We both love flying."
Philip Ellis is a freelance writer and journalist from the United Kingdom covering pop culture, relationships and LGBTQ+ issues. His work has appeared in GQ, Teen Vogue, Man Repeller and MTV.