Tony Stewart is the kind of driver who has done it all when it comes to racing cars, from racing go-karts in his younger days to becoming a NASCAR legend. The 3-time Cup Series champion now has his eyes set on the drag racing scene and is heavily invested in it—both as a driver and a team owner.
Having multiple investments in racing teams and having his own league, the Superstar Racing Experience, Tony might be the best driver to do it all. During an appearance in a recent episode of the popular podcast, Bubba the Love Sponge Show, Tony revealed some of his thoughts in and out of racing.
During the conversation, the host took his time to ask Tony, "Are you retired?" Tony, in his usual matter-of-fact tone, replied, "No, not at all, not even close, I just keep shifting around."
ADVERTISEMENT
Article continues below this ad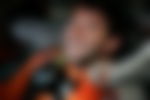 Tony Stewart goes cars and cars and cars!
As the conversation shifted to NHRA, the versatile driver added, "Yeah, man it's so cool to watch, but honestly, I mean, you know, we're NASCAR, on the NASCAR side, and in our prime when I was driving we would have 17 cars for each driver, NHRA side we got primary and a backup car, you know, they just don't crash cars a lot."
ADVERTISEMENT
Article continues below this ad
Out of sheer astonishment, the host went on to ask, "You had 17 cars when you were in NASCAR?" Tony responded, "per, per driver and team, 'cos you would have super-speeding car, short track cars, road course cars, intermediate cars, concrete cars, you know, you have cars you have backup cars and cars and cars and cars."
"Wow," just like any of us even the host felt the weight of his words.
ADVERTISEMENT
Article continues below this ad
With the NHRA season running parallel to the Cup Xfinity, and Truck Series, there is enough for Stewart's fans to be excited about. And being the man he is, Tony is not slowing down anytime soon. As he said, he just keeps "shifting." 
WATCH THIS STORY: Tony Stewart tries to bite his tongue as he reveals the difference between his and his wife's car.