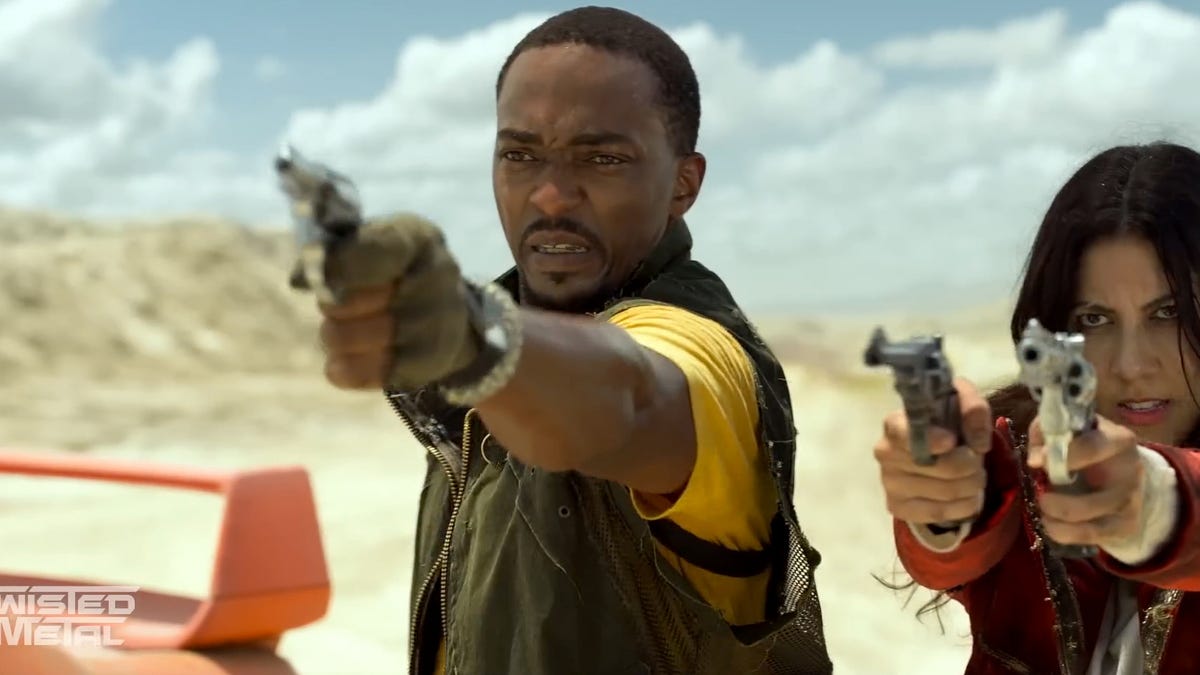 After inheriting the famous shield four years ago, Anthony Mackie is gearing up for his first big-screen adventure as Captain America in the MCU, in next year's Captain America: Brave New World. In the meantime, however, he is flexing his action hero muscles in a very different kind of franchise.
Twisted Metal is Peacock's adaptation of the popular PlayStation game series from the '90s, which follows amnesiac delivery guy John Doe (Mackie) as he sets out across a post-apocalyptic landscape to deliver a package, all the while beset by cannibals, cults, and killer clowns.
Described by the New York Times as "Mad Max on laughing gas," Twisted Metal also stars Stephanie Beatriz as Doe's companion Quiet, and wrestler Samoa Joe as the menacing masked clown Sweet Tooth, whose brutal confrontation with Doe forms one of the first season's most memorable, wince-inducing scenes.
All 10 episodes of Twisted Metal are now streaming on Peacock. But given that this comedy-drama-action show is based on such a long-running series of video games, there is easily room for future installments.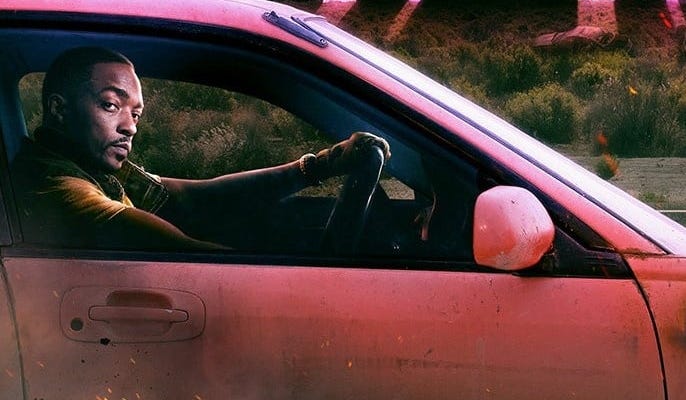 Courtesy of Peacock
Is Twisted Metal Season 2 happening?
There is no word from Peacock as of yet regarding whether or not Twisted Metal will be renewed for a second season, given that the show has only just dropped on the streaming platform.
However, Anthony Mackie has already got some ideas about what could happen in Season 2, should the show continue. In an interview with NBC Insider prior to the SAG-AFTRA strike, he said that he is keen for his character John Doe to have a rematch with Samoa Joe's killer clown Sweet Tooth, promising that this time around, "I'm not losing."
Philip Ellis is News Editor at Men's Health, covering fitness, pop culture, sex and relationships, and LGBTQ+ issues. His work has appeared in GQ, Teen Vogue, Man Repeller and MTV, and he is the author of Love & Other Scams.