Now the dust has settled on the news Rishi Sunak is tweaking several of the policies underpinning the government's net-zero goal, the UK tech industry has hit back at the news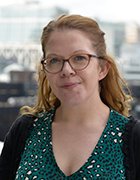 By
Published: 29 Sep 2023 16:00
Several members of the UK tech industry have confessed to feeling "let down and betrayed" by prime minister Rishi Sunak's "watering down" of several of the government's net-zero policies, after spending years tailoring their investment priorities in support of Westminster's green agenda.
As previously reported by Computer Weekly, Sunak held a press conference on Wednesday 20 September, following a full-day of speculation about his plans to revise a number of government initiatives designed to support the development of a net-zero economy in the UK by 2050.
The changes include pushing back the start date for the UK government's ban on the sale of new petrol and diesel cars from 2030 to 2035, tweaking a pledge to phase out the use of gas boilers by 2035, and abandoning plans to overhaul the UK's waste recycling processes.
Sunak described the changes during his address as being a "more pragmatic, proportionate and realistic approach" to meeting the UK's net-zero goal that will "ease the burdens on working people". But, even before the press conference, his proposals came under fire from TechUK.
The technology trade body's CEO Julian David said "weakening" the government's targets risks sending the "wrong signals" to investors and could "turn heads towards countries with more stable regulatory environments", adding: "It places the UK's prospects as a clean tech leader at serious risk."
In the days that followed, other members of the UK IT industry and other tech-adjacent sectors have openly criticised Sunak's plans, including David Savage, vice-president of UK and Ireland at fleet telematics hardware manufacturer Geotab.
The motoring and transportation industry has been making a concerted, multi-year effort, backed by millions of pounds of investment, to do what it can to meet the government's targets around the transition to lower-carbon emitting vehicles, for example.
But, with one speech and a couple of policy tweaks, those actions and that work feel devalued in the eyes of industry leaders, said Savage.
"All of us in the transportation industry have been investing heavily in this transition, from vehicle manufacturers to fleet operators, and infrastructure providers alike. Many of these stakeholders will be feeling let down and betrayed by the government," he said.
"We need to be investing more in this transition, not reversing it. Not only to stimulate the UK's position in this emerging sector, but also to build a sustainable future for us all.
"The government has already walked back various incentives for zero-emission vehicles – and despite the prime minister's claim that the long-term interests of our country must come before 'short-term political needs', climate change is simply not going to wait."
Diane Gilpin, founder and CEO of Smart Green Shipping, a firm that specialises in building and financing autonomous wind technologies for the shipping industry, was equally scathing about the government's weakening net-zero position.
Specifically, she slammed Sunak for using the downbeat economic climate and the toll the ongoing cost of living crisis is having on the population as justification for rolling back the government's net-zero policies.
"While the economic climate means there are tough decisions to be made, slowing down the net-zero transition is a poor economic response to address the climate emergency…We can't build a robust and resilient economy if we ignore the climate crisis," she said.
Instead, she implored the government to look to other countries for inspiration and examples of how they are mapping economic growth to tackling climate change.
"The Scottish government and other countries across Europe and further afield are setting an example of what good climate policies look like – Westminster should take note."
Despite [Sunak's] claim that the long-term interests of our country must come before 'short-term political needs', climate change is simply not going to wait


David Savage, Geotab

Several tech industry commentators made the point that Sunak may have been emboldened to row back several of the government's key net-zero polices in the wake of the Conservative Party's surprise success in retaining its seat following the July 2023 by-election in Uxbridge, West London.
The town, based in the London Borough of Hillingdon, is within the recently expanded Ultra Low Emissions Zone (ULEZ), which was an initiative pushed through by Labour Party London Mayer Sadiq Khan.
During the by-election campaign, the Conservative candidate promised to challenge the decision to expand ULEZ, which political commentators believe was critical to the success of the party this time around.
However, Don McLean, CEO and founder of climate tech firm IES, said seizing on the voter sentiment towards ULEZ to water down the UK government's other green policies is extremely short-sighted.
"We are already at breaking point [with the climate] and need to accelerate our efforts if we are to have any chance of tackling climate change, so [with] Rishi Sunak backtracking on several key net-zero policies, the future impact will be catastrophic," he said.
"It seems the prime minister is taking…the backlash over ULEZ as a green light to tank a string of crucial net-zero initiatives [and] as it currently stands, the Climate Change Committee announced in their latest report that more urgency is required [on net-zero] for the government, not less, so it is incredibly disappointing that Sunak may gamble with such high stakes." 
Michael O'Hara, co-founder of Techies Go Green, which is a coalition of technology-oriented companies who have committed to decarbonising their businesses, said voter displeasure at ULEZ is one thing, but Sunak is mistaken if he thinks they are okay with climate change.
"He is hoping to capitalise on voters' concerns about having to pay more for 'green solutions', [but] I believe Sunak has gone this wrong on a mistaken belief that voters are OK with our planting continuing to heat up," said O'Hara.
"Industry and world leaders have already denounced the inconsistency and foolhardiness of this decision. Time is running out for all of us to prevent irreversible changes to our planet, environmental and biodiversity. We need our government to be leading the way on net-zero targets – not rolling back on agreed policies."
In light of Sunak's words and actions on this matter, Rashik Parmar, group CEO of BCS, the Chartered Institute for IT, said this should not discourage business leaders from doubling down on their own net-zero initiatives.  
"Climate change is the existential crisis facing mankind and everyone needs to lean in to play their part. Whilst the government may have pulled back on some of its commitments, that should not stop every human on the planet taking actions today," said Parmar.
On this point, the IT industry has a "huge role" to play in supporting businesses with pressing on with their net-zero initiatives despite the government's changing stance.
"First, [by] providing the dependable carbon data that can allow senior business leaders to take the right decisions. Second, in decarbonising business workflows through effective use of automation," continued Parmar.
"Finally, to help decarbonise the IT itself which through the exponential increase in the use of  AI requires urgent attention. The BCS is pioneering responsible computing to help all IT professionals play their part and support each other on this urgent priority."
Read more on Datacentre energy efficiency and green IT