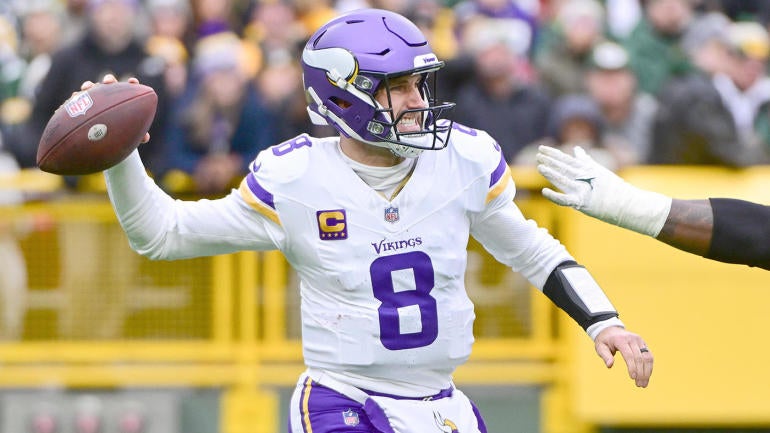 USATSI
Vikings quarterback Kirk Cousins was carted off late in Minnesota's Week 8 24-10 victory over the Packers due to what the team initially called an ankle injury. It turns out Cousins actually suffered a torn Achilles, according to ESPN, with coach Kevin O'Connell confirming to reporters after Sunday's game that a season-ending injury is the "fear."
CBS Sports HQ injury expert Marty Jaramillo previously estimated the QB had suffered either a calf strain or season-ending Achilles tear. Cousins was seen limping on the sidelines after suffering a non-contact injury in the fourth quarter, and replay of the apparent injury was "consistent with (an) Achilles tear," Jaramillo told CBSSports.com earlier Sunday.
"The drop-back to push-off is where the injury occurs," Jaramillo explained. "The moment in time from deceleration to push-off is where the Achilles and calf muscle are at maximal load. A calf strain (was) the best-case scenario, but the amount of pain and shock he was in, plus the review of the replay, brought me to suspect (it's the) Achilles."
Cousins, who was fresh off a productive prime-time performance in a Vikings upset of the 49ers, entered Sunday's game having never missed a start due to injury in his 12-year NFL career. He was replaced against the Packers by rookie backup Jaren Hall.