The Volkswagen ID. Buzz electric minivan will arrive at U.S. dealerships in 2024 with plenty of quirky features befitting a modern EV. If the retro-modern styling cues are insufficient to merit attention, then the American-bound ID. Buzz's extended wheelbase, spacious three-row cabin, and premium interior materials should do the trick. But soon, the ID. Buzz could drive itself with some help from a slew of sophisticated autonomous driving technology.
On Thursday, Volkswagen announced that it will officially begin its first autonomous driving testing program in Austin, Texas, later this July. The test vehicles consist of 10 ID. Buzz electric vans fitted with self-driving tech co-developed by VW and Mobileye. Moreover, VW recently established its newest subsidiary, Volkswagen ADMT (Autonomous Driving Mobility & Transport), to support the rollout and growth of its U.S. autonomous driving program. It has teams in Belmont, California, and Austin, Texas.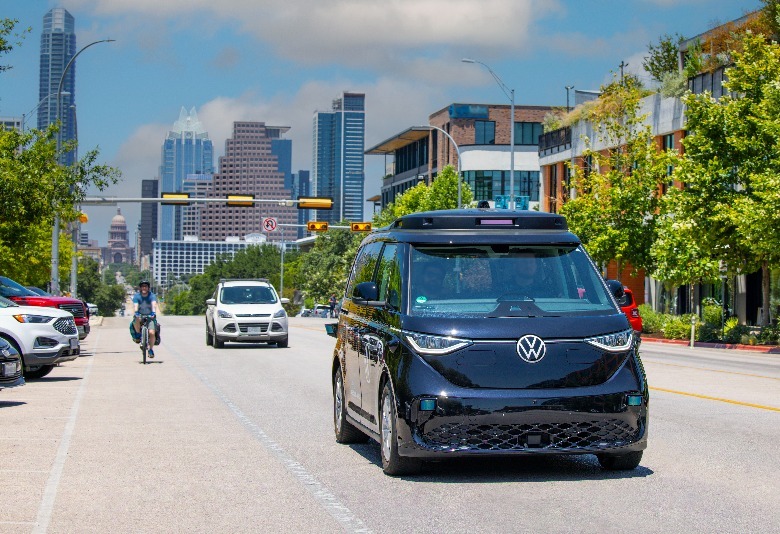 Volkswagen of America
"Expanding the Volkswagen Group's global autonomous vehicle program to the United States marks an important milestone for us," Pablo Di Si, President and CEO of Volkswagen Group of America, said in a prepared statement. "In the future, we will tap into rising demand for new mobility services, and with our iconic ID. Buzz, we will also offer a truly captivating product to support transportation services American consumers can rely upon and trust."
Self-driving electric Kombi
The incoming VW ID. Buzz will have a 91 kWh battery pack, up to 275 miles of range, and a 282 horsepower rear electric motor. In addition, Volkswagen will unveil a dual-motor ID. Buzz with 320 horsepower and all-wheel grip. Meanwhile, the practical and roomy cabin features twin sliding rear side doors with power windows, multi-color ambient lighting, automatic climate control, a heated steering wheel, and a 12.9-inch infotainment display.
In addition, it has a long list of standard safety techs, including lane-keeping assist, lane departure warning, automated emergency braking, and forward collision warning. In the future, the ID. Buzz will come loaded with cameras, LiDAR sensors, and radar to complete its autonomous driving capabilities. VW claims the ID. Buzz test vehicles will have human drivers throughout the testing phase, enabling engineers to gather data across changing driving conditions.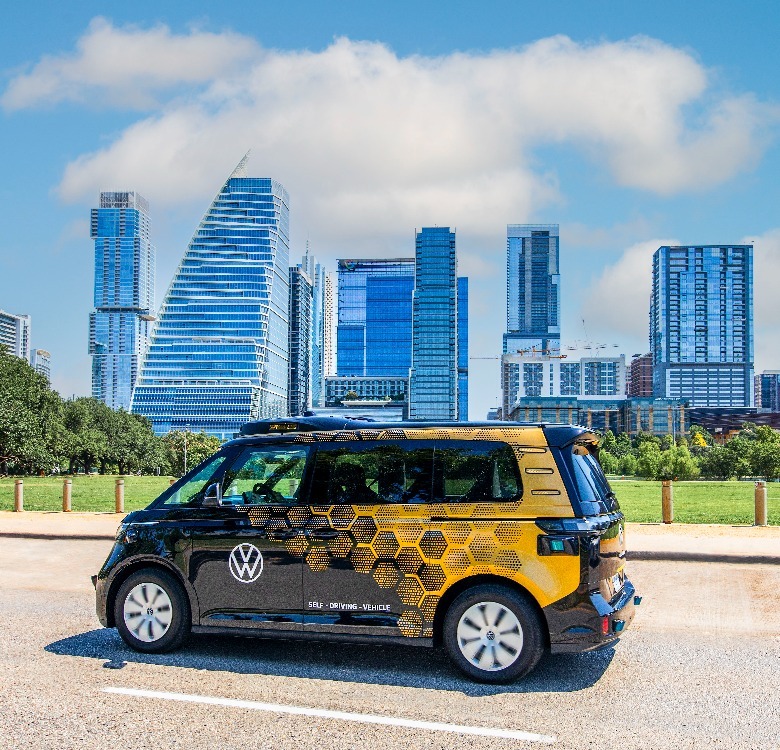 Volkswagen of America
"We are excited and ready to roll out our autonomous pilot and test fleet in Austin," added Katrin Lohmann, President of Volkswagen ADMT. "We are committed to continuing an open and collaborative dialogue with the city and its diverse stakeholders."