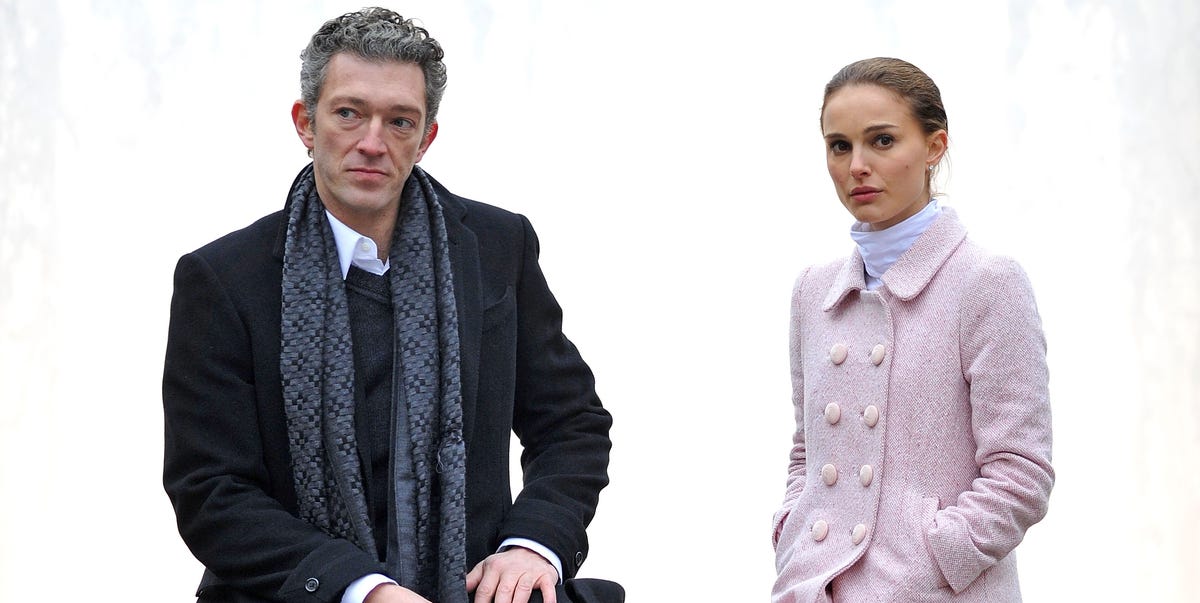 James Devaney
//
Getty Images
If you've inevitably grown tired of Joe Goldberg's incessant stalking and grating personality, fear not — the renaissance of the thriller is upon us. Since first galvanized in the early 1960s by Alfred Hitchcock, the thriller genre has been contorted and redeveloped, evolving to the consummate medium for filmmakers like Jordan Peele, David Fincher, and Bong Joon-Ho to confront complex social and political issues plaguing the modern age. Here, we pick 10 different thrillers that will keep you on the edge of your seat from the very beginning to the ending credits.
Advertisement – Continue Reading Below
1
I'm Thinking of Ending Things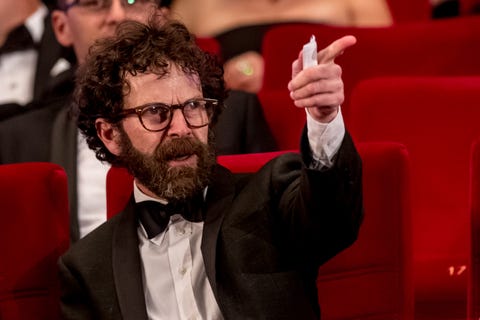 Matej Divizna
//
Getty Images
Charlie Kaufman's surreal 2020 film follows Lucy, played by Jesse Buckley, as she and her boyfriend, Jake, brave a winter storm to visit the latter's parents at their secluded farmhouse. As Lucy and Jake make the long drive, Lucy struggles internally with her ambivalence toward her relationship with Jake, becoming increasingly indecisive on whether or not to end the relationship.
Once the couple arrive, the linear narrative of the film begins to deteriorate, giving way to a jarring, amorphous plot line vacillating wildly and unexpectedly between varying times and realities. As the film's constructs begin to unravel, a chilling allegory for memory, mortality, and personal identity begins to take shape.
2
The Killing of a Sacred Deer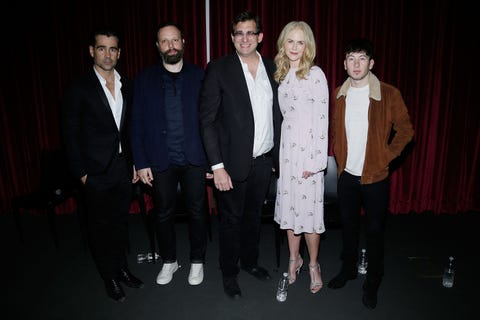 Lars Niki
//
Getty Images
The 2017 psychological-horror starring Nicole Kidman, Colin Farrell, and Barry Koeghan follows Martin, played by Keoghan, as he sparks a friendship with Steven, an acclaimed surgeon (Farrell) whom Martin blames for the untimely death of his father. As Martin's relationship with Steven and his wife Anna (Kidman) deepens, his nefarious motivations for vengeance and bloodlust are unveiled.
We learn that Martin's intention is to demand Steven to sacrifice a member of his own family (the titular "sacred deer") as retribution for the death of his father. Director Yorgos Lanthimos employs a minimal, haunting, almost antiseptic style of cinematography to create an unflinching look into moral ambiguity and humanity's grim preoccupation with revenge.
3
The Lighthouse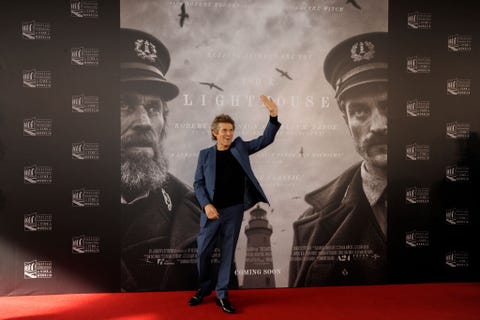 Pedro Martin Gonzalez Castillo
//
Getty Images
The highly atmospheric 2017 Robert Eggers film follows two lighthouse keepers expertly played by Willem Defoe and Robert Pattinson as they descend into madness. As the film progresses, they become increasingly paranoid and deluded the longer they remain on their isolated New England island. Set in the late 19th century, the black and white film is shot in a 1.19:1 aspect ratio lending to the film's eerie and claustrophobic ambience.
As Defoe and Pattinson's characters struggle to maintain their daily duties, their relationship becomes increasingly strained and rife with mistrust as each of the men's psyches deteriorate with increasing haste in their shared isolation. A chilling investigation of the intoxicating nature of power and the devastating psychological effects of isolation, The Lighthouse is a thought provoking masterclass in psycho thriller filmmaking.
4
We Need to Talk About Kevin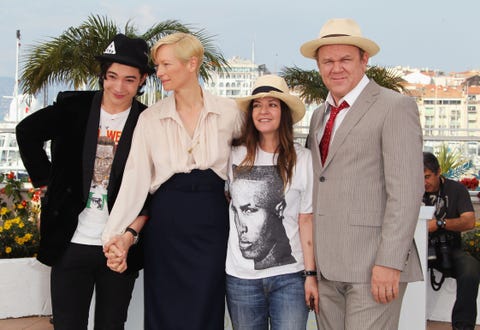 Toni Anne Barson
//
Getty Images
Based on the 2003 novel of the same name, We Need to Talk About Kevin is an unsettling tale of feminine rage, the complexities of motherhood, and the age old question of nature versus nurture. Our story follows Eva, impeccably played by Tilda Swinton, as she wrestles with the unspeakable acts her son Kevin, portrayed predominantly by Ezra Miller, committed throughout the film. The film offers no clear answers to its central question with Swinton's raw, nuanced portrayal expertly showcasing the complexities of familial dynamics and the unfathomable obstacles of raising a child so completely alienated from your own nature.
5
Ex Machina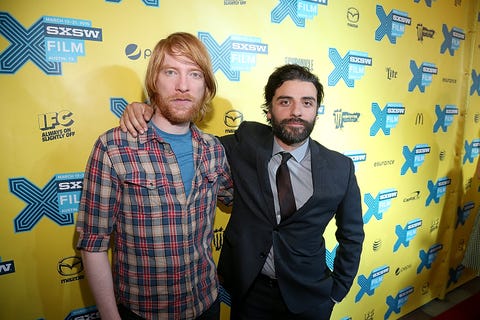 Gary Miller
//
Getty Images
Ex Machina, directed by Alex Garland, is an astonishing investigation into themes that could not be more prescient today: the nature of human consciousness, the ethical ramifications of artificial intelligence, and the fallibility of human-robot relations. Caleb, a prodigious young programmer played by Domhnall Gleeson, wins a competition at his place of work and is selected to spend a week with the company's elusive and mysterious CEO, Nathan Bateman, played by Oscar Isaac.
Bateman tasks Caleb with conducting a Turing test (an analysis created by Alan Turing to measure a machine's consciousness) on a humanoid robot named Ava. As Caleb continues his interactions with Ava, he begins to develop feelings for her and Bateman's nefarious ulterior motives are revealed.
6
Black Swan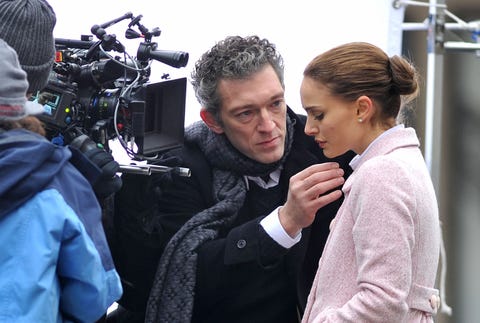 James Devaney
//
Getty Images
The 2010 psychological-thriller directed by Darren Aronofsky starring Natalie Portman, Mila Kunis, and Vincent Cassel is a haunting look at the cost of artistic ambition and perfection. Nina (Portman) is a pedantic ballerina in New York cast as the lead in the company's production of Swan Lake. Nina excels at her role as the White Swan but struggles immensely to encapsulate the freedom, sensuality, and seduction of the Black Swan.
Nina's ceaseless obsession with perfection is exacerbated by her infantilizing mother and domineering director, sending her spiraling into crippling paranoia. Kunis's character Lily serves as the foil to Nina's, embodying the carefree nature and boundless energy of the Black Swan. The film's fragmented reality comes to a crescendo in a shocking ending that leaves viewers confounded and questioning what was real and what was merely an illusion of Nina's neurotic, compulsive perfectionism.
7
Nocturnal Animals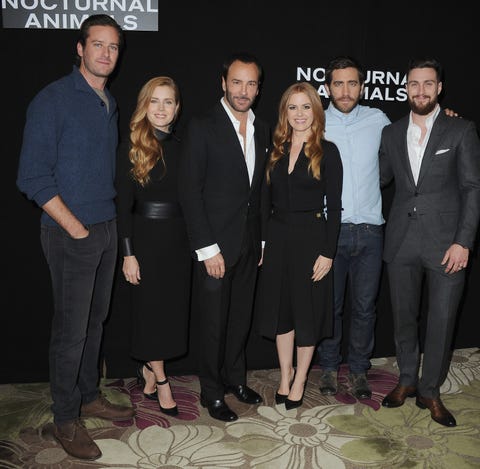 Jon Kopaloff
//
Getty Images
Directed by acclaimed fashion designer Tom Ford, Nocturnal Animals (starring Amy Adams, Jake Gyllenhaal, and Michael Shannon), is a visually stunning telling of 2 parallel stories, each with their own distinctive mood and color palette. Susan Morrow (Adams), an accomplished gallery owner, unexpectedly receives a manuscript from her ex-husband Edward Sheffield (Gyllenhaal) and becomes increasingly engrossed in the disturbing tale. Sheffield's story follows a man seeking vengeance for the murder of his wife and daughter after they're attacked by strangers on an isolated stretch of road on a cross country trip.
The novel's protagonist, Tony (also played by Gyllenhaal), enlists the help of grizzled lawman Bobby Andes, played by Michael Shannon, to track down the killers and exact his revenge. Susan becomes enamored by the tale, drawing parallels between it and her failed marriage to Sheffield, depicting themes of loss, regret, redemption, and the seedier, more sordid elements of human nature.
8
American Psycho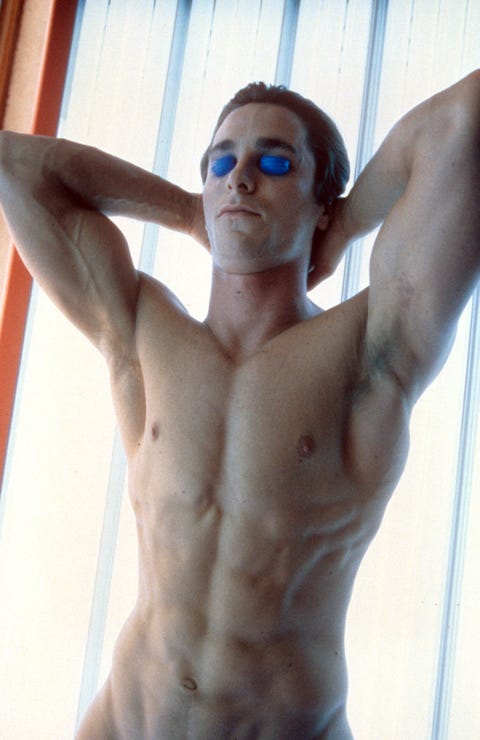 Hulton Archive
//
Getty Images
Based upon the Bret Easton Ellis novel of the same name, American Psycho is a deeply unsettling exploration of the consumerism, shallow materialism, and trite vanity that plagued much of the American 1980s and continues to today. The film follows Patrick Bateman, a handsome and successful investment banker played by Christian Bale who conceals his violent, psychopathic nature behind a veneer of wealth and social status, using his unassuming artifice to terrorize Manhattan.
Through Bateman's actions and internal monologue we are given a disturbing depiction of the moral depravity, deteriorating social consciousness, and spiritual emptiness of society's upper echelons. The film leans heavily on the unreliability of Bateman's narration, blurring the lines between reality and fantasy. It leaves the viewers to decide what is real or merely a figment of Bateman's debased subconscious.
9
Misery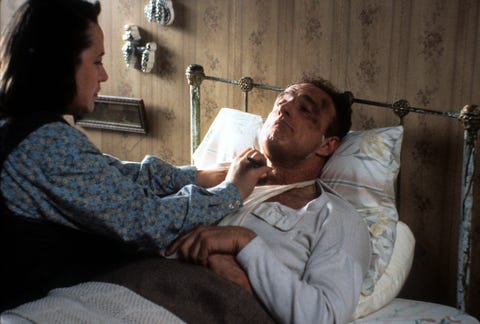 Archive Photos
//
Getty Images
Starring Kathy Bates as the deluded Annie Wilkes and James Caan as famed novelist Paul Sheldon, Misery is a stark commentary on the deification of celebrity and the destructive nature of obsession. After Sheldon suffers a car accident in a remote location, he's discovered and taken in by Wilkes, initially under the guise of nursing him back to health. Wilkes reveals herself to be an enormous fan of Sheldon's work, demanding he write a new novel starring her favorite character, Misery Chastain. Tensions rise between the pair when Wilkes disapproves of Sheldon's work, unveiling her sadistic, cruel nature. Bates's powerhouse performance was career defining, earning her an Academy Award for Best Actress in 1991.
10
The Invisible Man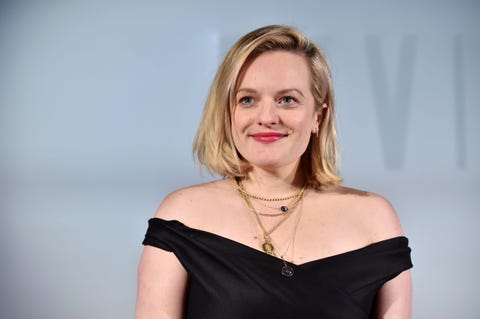 Stephane Cardinale – Corbis
//
Getty Images
Loosely based on the 1897 H.G. Wells novel of the same name, The Invisible Man stars Elisabeth Moss as Cecilia Cass, a domestic abuse survivor fleeing the grips of her violent husband, the wealthy optics engineer Adrian Griffin. The film opens with Cecilia fleeing Griffin's sprawling mansion with the help of her sister, Emily. After Cecilia manages to escape, news of Adrian's apparent suicide reach her and she begins hearing strange noises in her home.
Convinced Adrian has faked his own death and has managed to become invisible in order to torture her, Cecelia is gripped by paranoia as her life begins to crumble around her. An unconventional commentary on the nature of gaslighting and the ramifications of domestic abuse, The Invisible Man is a gripping sci-fi thriller that keeps viewers guessing up to the very end.