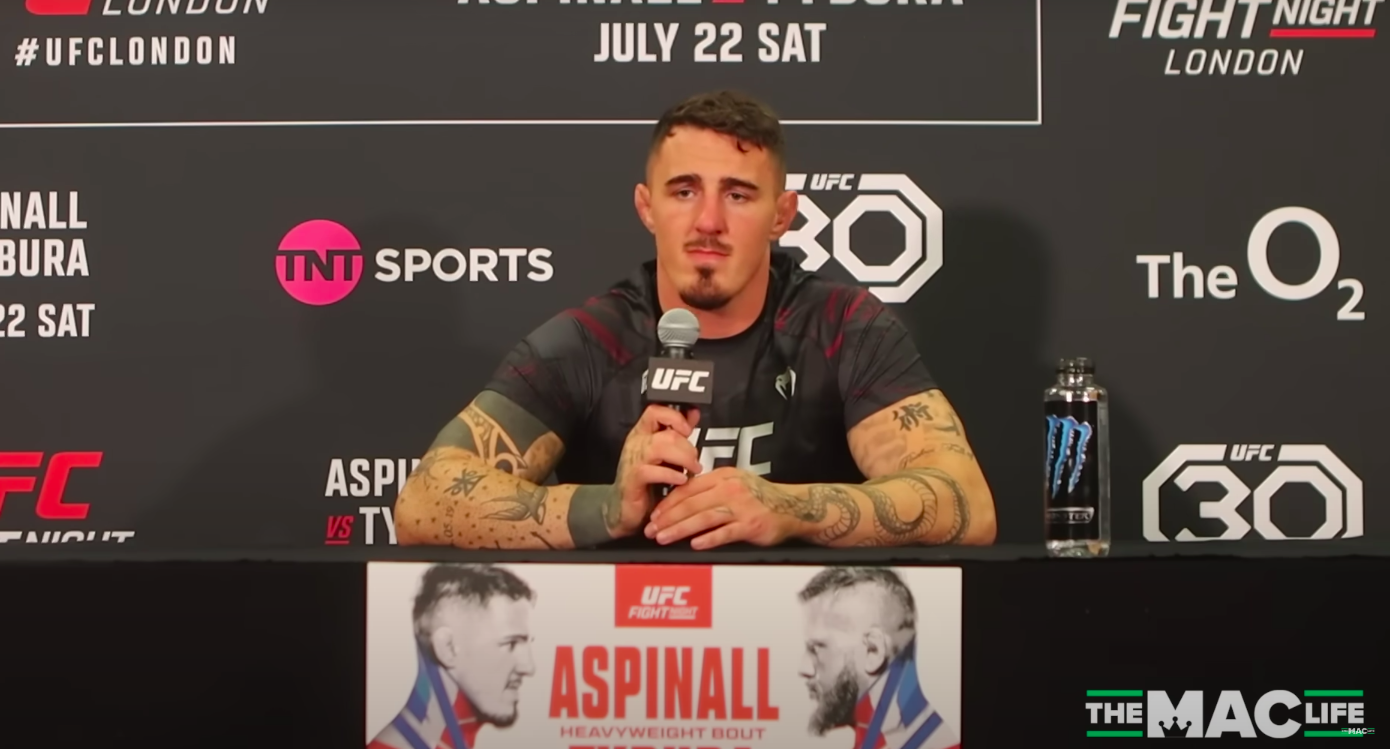 Jon Jones certainly knows that Tom Aspinall exists.
On Saturday night, the Englishman exorcised the demons of his last fight in the same O2 Arena in London where a year ago he suffered a serious knee injury in the opening seconds of a main event fight with Curtis Blaydes. This time around, against the gritty Marcin Tybura — winner of seven of his past eight ahead of their fight — was also brief, but for very different reasons.
Aspinall turned in a faultless performance, finishing his foe 73-seconds into the opening frame to re-establish his position as a standout contender at heavyweight. And while he is chasing the UFC heavyweight title as his primary goal, he added to the media — including TheMacLife — afterwards that beating Jones for the title would be nice.
"I think I match up well," Aspinall said of the UFC's heavyweight champion. "It's a dream fight of mine, and I think I'm young and I'm fresh. I don't have loads of [damage], and I'm big. I can do everything well, I'm fast, I'm strong, I'm heavy, which isn't like a lot of his opponents in the past.
"I just feel like I bring something different to him, I think he knows that as well — or he should know moving forward."
After being made aware that Jones tweeted "Sounds good" to Aspinall's in-cage challenge after he finished Tybura, Aspinall lit up: "Jon Jones knows I exist, woo-hoo! That's a win in itself.
"I'm buzzing with that. What I want to do, I've been saying it all week, is I want to win my fights going forward, of course, but also, another goal of mine is I want to motivate Jon Jones to stick around and fight me. Like, that is my absolute dream, mate. … A guy from Atherton fighting Jon Jones, mate? Oh my goodness me, that would be incredible."
comments