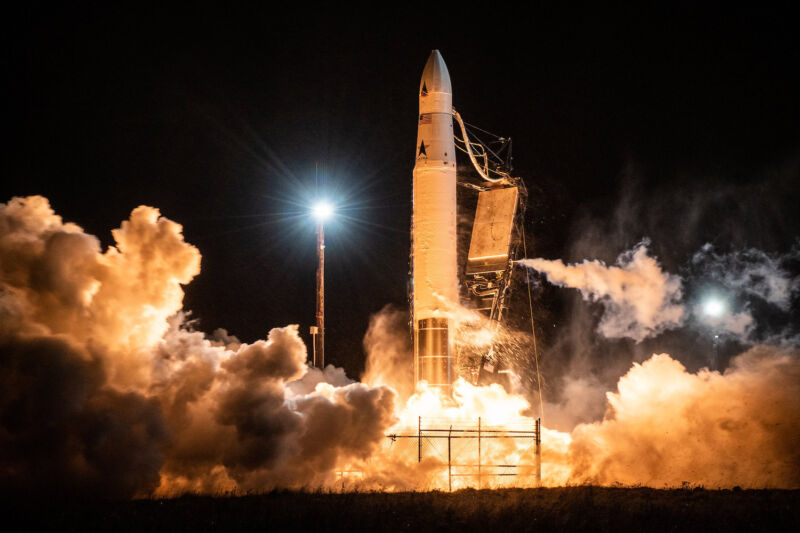 Over the last two years, Astra has become one of just a handful of the dozens of startup launch companies to actually put something into orbit. This is a measure of the technical acumen of Astra engineers, who set out to execute on the vision of the company's cofounders, Chris Kemp and Adam London.
During the same period, Astra's financials have taken a nose dive. When Astra went public in mid-2021, it had a valuation of $2.6 billion. The company's market value is around $25 million, based on Astra's closing price on the Nasdaq stock exchange.
A week ago, Astra's market value was even lower. The number rose after Astra revealed Thursday that Kemp and London made an offer to take the company private in a bid to save the startup they established in 2016.
"We believe that Astra's strategic objectives and business prospects will be best served as a private company," Kemp and London wrote in a letter to Astra's board of directors. "Taking the company private while delivering a meaningful premium to current shareholders allows for the best interests of shareholders as well as the Company, its employees and its customers to be met."
Kemp, who worked at NASA before co-founding Astra, spoke at length with Ars in August about the company's future. He declined to speak with Ars again while the company considers his offer to take Astra private. Astra also canceled a scheduled quarterly earnings call with investment analysts on Monday.
Two years of decline
In their offer, Kemp and London, an expert in miniature rocket engines, wrote that they anticipate raising $60 million to $65 million in capital for Astra, based on their proposed purchase price per share, cash consideration to shareholders, and other factors. They wrote that this will provide "sufficient incremental capital to allow Astra to meet its strategic and financial objectives as a privately held company."
It's not clear how long it will take for Kemp and London to complete their "due diligence" before finalizing the terms of the transaction, but their familiarity with the company—Kemp is CEO, and London is the chief technology officer—should help things go quickly.
Headquartered in Alameda, California, Astra went public via a merger with a special-purpose acquisition company (SPAC) in mid-2021. Astra had plans to develop a small satellite launcher that could fly cheaper and faster than any other orbital-class rocket ever built. At one time, Astra's executives said the company would fly its rocket so often and at such a low cost that customers might accept that occasional failure.
But the rocket was not a success for Astra, and the company abandoned its Rocket 3 launch vehicle after a series of failures. This year, Astra hoped to move forward with a new, somewhat larger rocket called Rocket 4, but the company's dwindling cash reserves forced officials to lay off 25 percent of its workforce and shift focus to producing electric thrusters for small satellites, a business that has real customers.