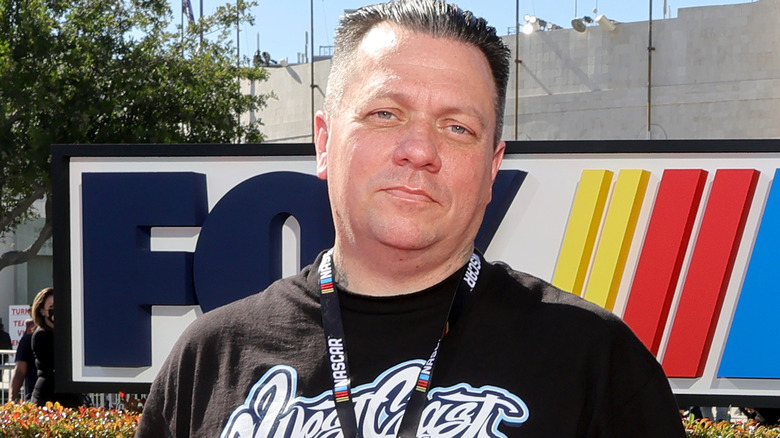 Kevin Winter/Getty Images
The hit MTV show "Pimp My Ride" garnered a cult following during its six-season run from 2004 to 2007. Like Danny Koker's Count's Kustoms auto shop that starred in "Counting Cars" for the History Channel, Ryan Friedlinghaus' West Coast Customs was behind the bonkers custom rides made famous in the car makeover show. 
Friedlinghaus built his first custom ride, a 1985 Mazda pickup truck that got featured in car magazines, at 14 years old. He later borrowed $5,000 from his grandpa to establish the globally renowned West Coast Customs in the mid-90s.
In a 2022 interview with Forbes, Friedlinghaus said that West Coast Customs had a growing celebrity clientele before being approached by MTV executives to feature in "Pimp My Ride." He even endorsed Xhibit to host the show, as the rapper was a frequent visitor to the shop. "And sure enough, we shot that pilot with him, and the rest is history," said Friedlinghaus.
Still going strong
West Coast Customs is still going strong, and has morphed into something more than an auto restoration and custom shop. After leaving "Pimp My Ride" in 2007, Friedlinghaus signed new deals with The Learning Channel and Discovery Channel to air "Street Customs," which later changed its name to "Inside West Coast Customs." Unlike in "Pimp My Ride," the new shows featured cars that Friedlinghaus wanted to build for clients — not necessarily for MTV executives.
"It could have gone on forever," said Friendlinghaus referring to the MTV phenomenon for Forbes. "But it damaged my brand. It hit me at SEMA when everyone kept saying, 'Please don't pimp my ride.'" However, the 2007 financial crisis was a reality check for West Coast Customs, but Friendlinghaus shifted his focus to marketing for global brands like Nintendo and Mattel.
More importantly, Friedlinghaus established the West Coast Customs Academy for the next generation of car builders, welders, paint shop artists, and creatives to hone their skills using real-world teachings and applications. "If you look at schools now, there is no wood shop. There is no auto shop. There are no new kids who want to come into this industry and build with their hands," said Friedlinghaus. "That's what I'm looking to change."
Ryan Friedlinghaus is solidifying his legacy with West Coast Customs Academy, an impressive feat for a once-budding entrepreneur. "I built all this from the little money I started with and grew it. There was no plan B," said Friedlinghaus.