Kim Kardashian announced earlier this week that Skims, her juggernaut line of underwear and shapewear, is entering the menswear game. The brand's debut men's collection—including underwear, T-shirts, tank tops and socks in cotton and performance fabrics—is available to shop today, October 26.
"We've never had a bigger request than to launch men's," Kardashian told GQ in an interview discussing the viral launch campaign starring San Francisco 49ers defensive lineman Nick Bosa, Oklahoma City Thunder point guard Shai Gilgeous-Alexander and Brazilian soccer icon Neymar. Skims co-founder and CEO Jens Grede (who also counts Mr. Porter, Brady and Frame on his resume) added that "20 percent of our traffic, and 10 percent of our customers, are already men," and that a men's shapewear line, which has been rumored since Skims launched in 2019, is also in the works.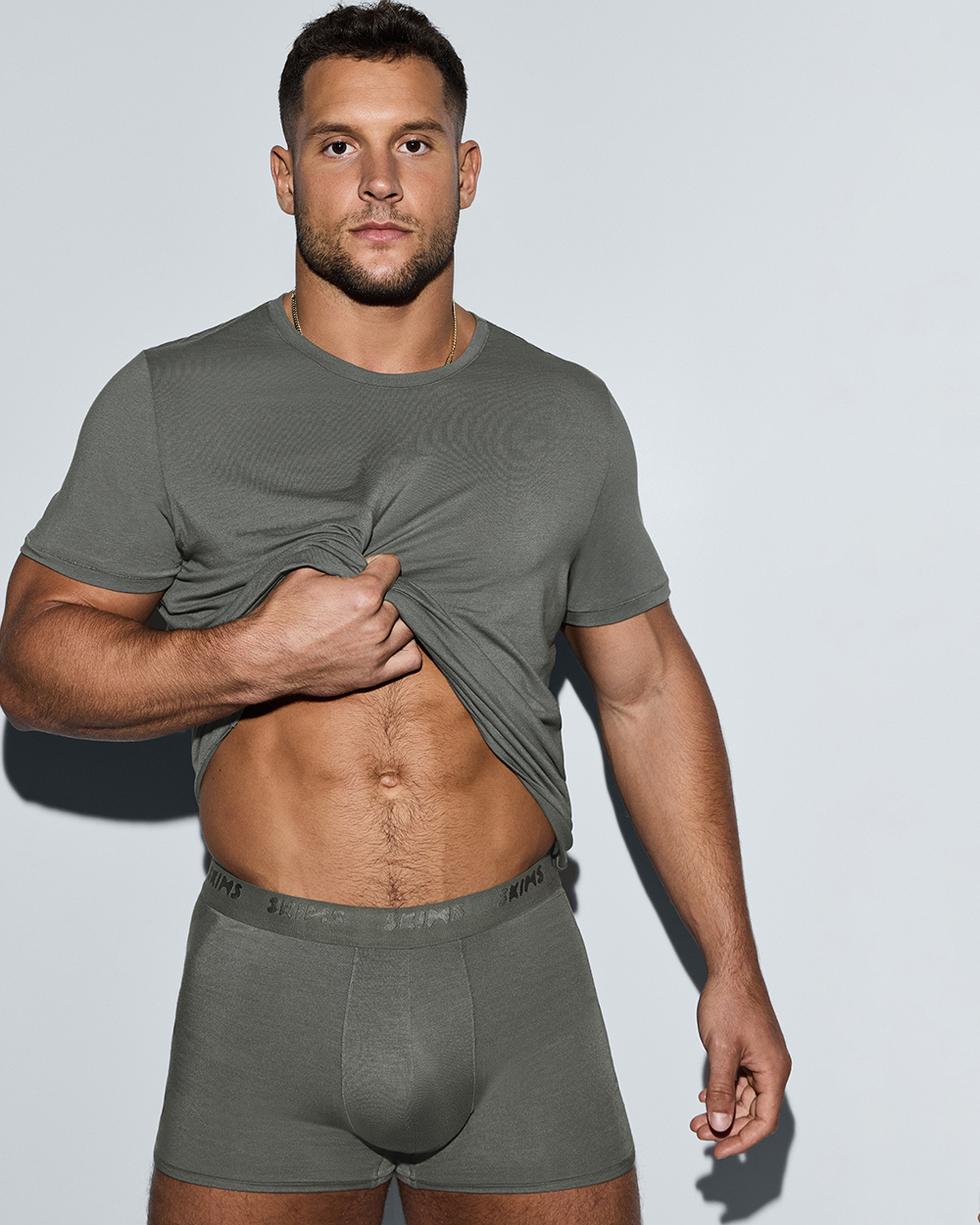 Skims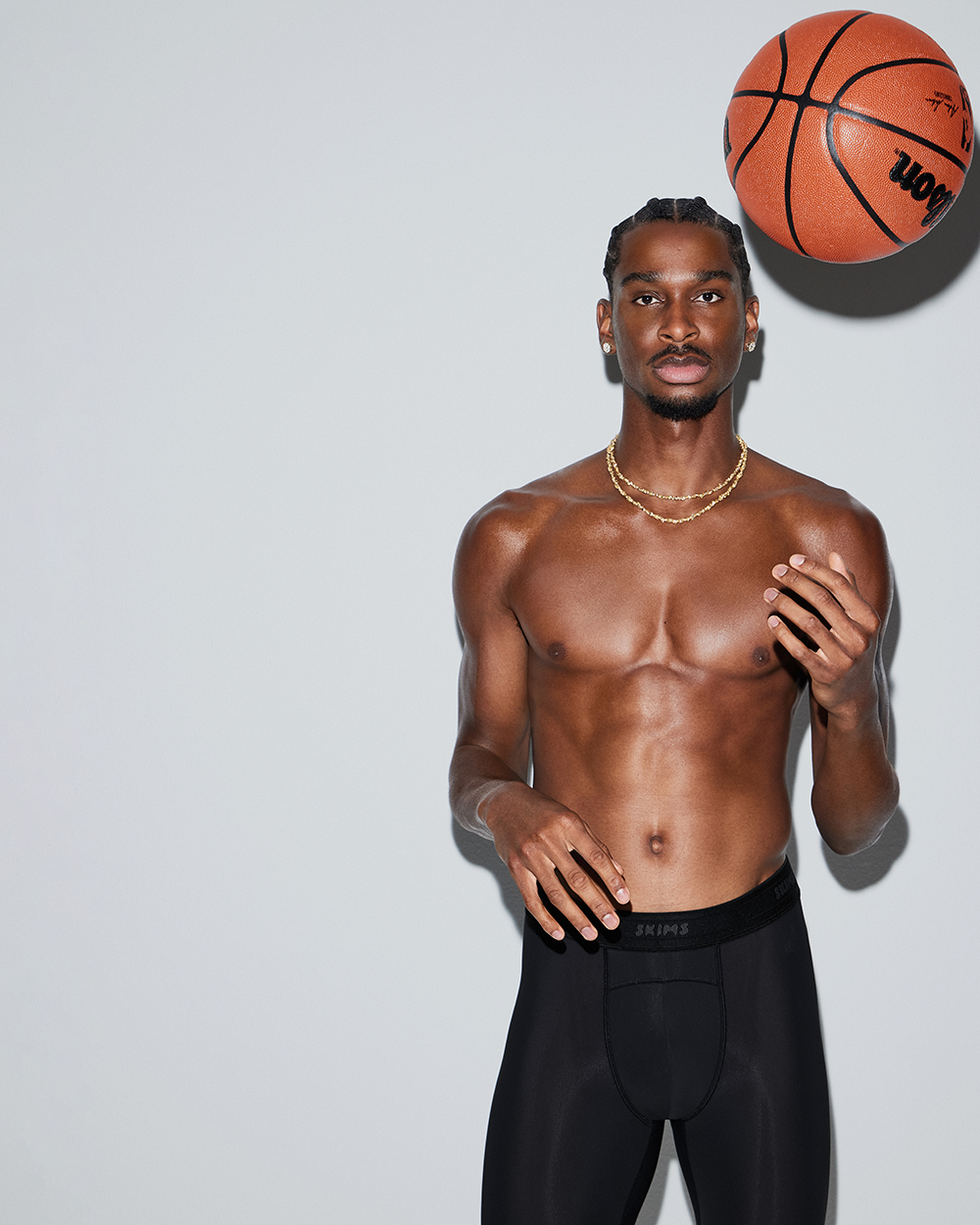 Skims
In makes sense, then, to start with the basics. Like Skims' existing women's collections, the new men's underwear line centers around fabric and fit. There are three ranges: cotton, a mid-weight base layer that claims to never lose it's shape; stretch, a smooth, slim-fit hybrid fabric designed to hug and support the body; and sport, lightly compressive and moisture-wicking performance underwear. We were happy to see that all styles in the initial launch will be available in sizes XS to 5XL. Prices range from $16 for cotton briefs to $54 to for sport leggings.
While we haven't gotten our hands on Skims Men's yet, we're most eager to try the sport collection based on some of the world's top athletes being eager to participate in the campaign. Grede says that athletes would tell him, "If you ever do men's, we will be in the campaign. If you ever do men's, you got to think of me first."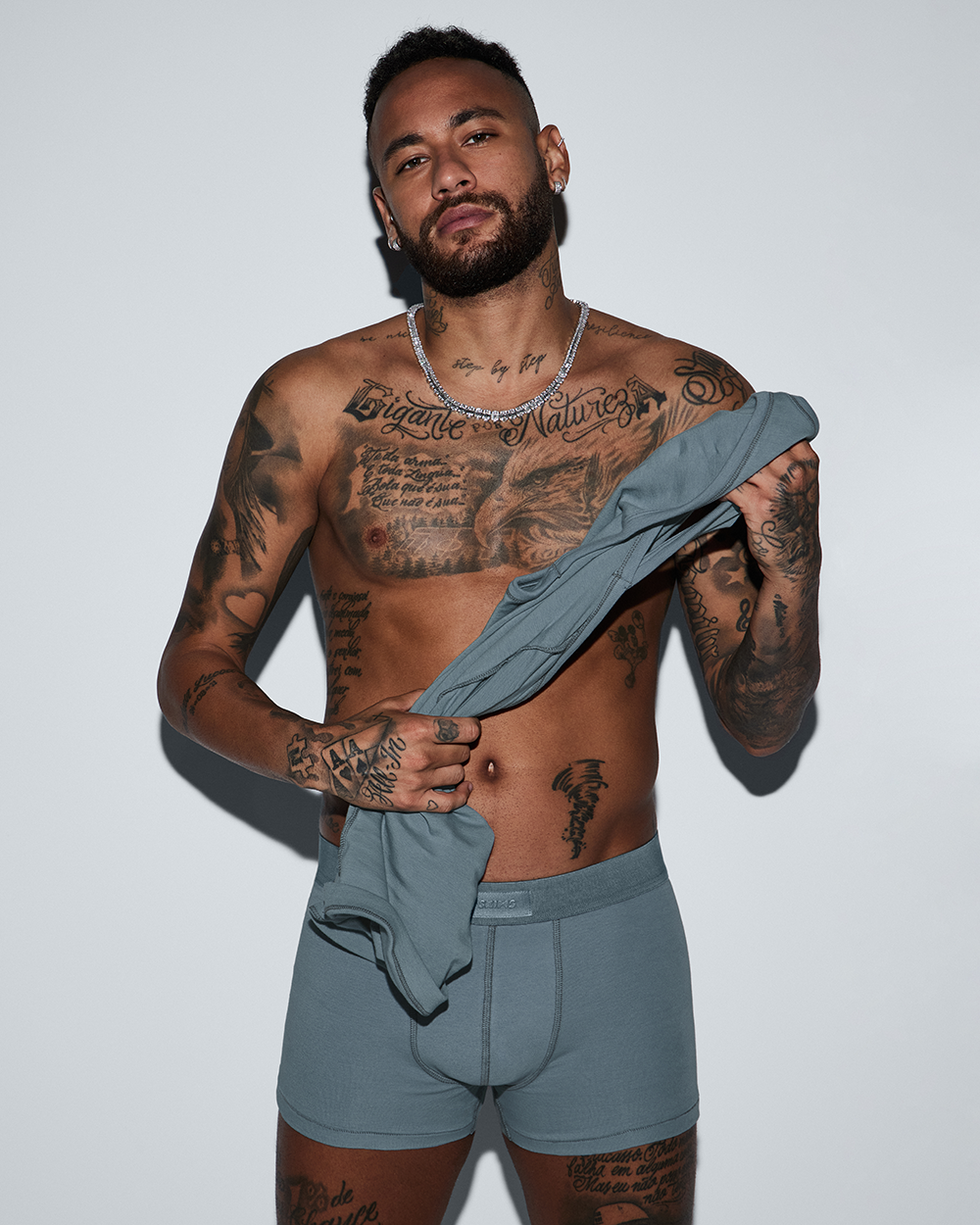 Skims
Kardashian credits her kids as a source of inspiration for the sport-centric campaign, saying that her daughter loves basketball and her son plays American football and soccer. She added that "Having [an athlete] from each sport, and (…) getting some of their idols in the campaign is like a 'pinch me' moment."

Senior Commerce Editor
Heath Owens is a Senior Commerce Editor at Hearst Magazines, where he covers home, fashion, tech and gifts for Good Housekeeping, House Beautiful, Esquire, Delish, Men's Health, and more.