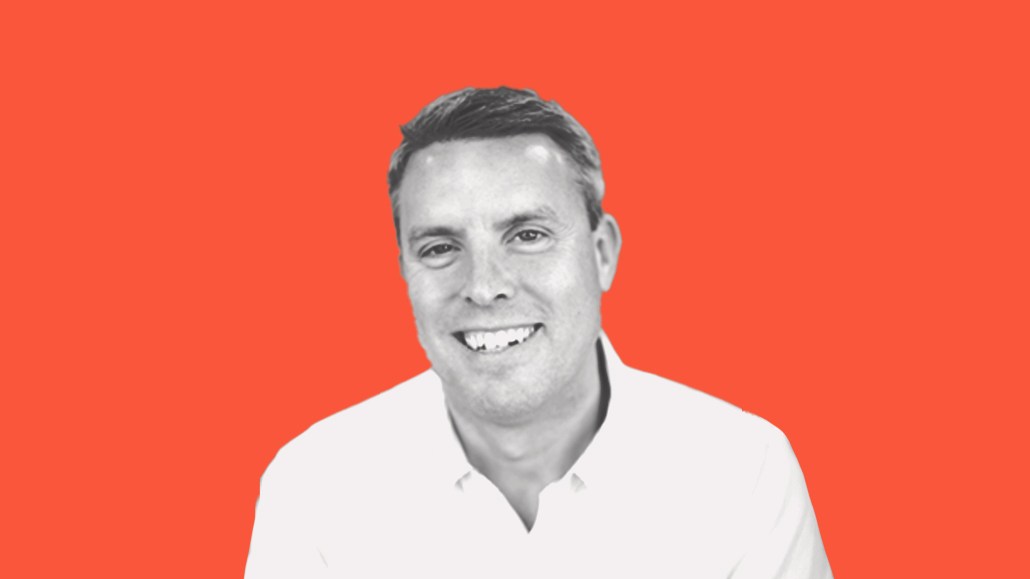 More than perhaps any ad technology before it, generative AI has the potential to be a leveler of playing fields when it comes to what agencies can bring to bear for their clients. Smaller agencies that learn to wield generative AI's seemingly limitless potential can pull off anything their larger competitors can.
John Connors, CEO of Boston-based independent agency Boathouse, has always been a bit of a contrarian relative to his agency peers both large and small. And when it comes to AI, he believes too many agencies are leveraging the tech to show off more than deliver results. He said he's looking to generate more concrete results for Boathouse's clients, which include the American Diabetes Association and Mass General Brigham hospital.
So, rather than eschew the tech altogether, the natural born skeptic is hedging his bets by empowering every one of the agency's departments to figure out how to employ generative AI on their own for maximum return.
In this interview, which has been edited for clarity and space, Connors details a more decentralized approach to AI, which he thinks can translate into becoming a leader in the space. 
You approach tech problem-solving from a more research point of view.
With as much money that's going into AI from real tech players, why agencies are pretending to be tech companies right now is a fascinating business decision to make. You've got to know what you're good at.
So how is Boathouse incorporating AI into your operations?
I'm having a hard time actually staying up to speed on how many players there are, because everybody's got a sales pitch right now. We're trying to break the dollars down a little smaller, and sort of invest in more bite-sized chunks to see who's full of it and who's not. Relatively speaking we're a small company of 75 people. And so we'll take $500,000 and break it into chunks and test different things. We've got an R&D budget — but it's almost like there's too much to R&D now.
Have you deputized someone to be your AI czar?
What I've tried to do is sort of make each part of the leadership team accountable for a piece of AI. We basically took a macro view of ad, digital, social and comms (the four services that we sell) and we just built a map on it. We're fundamentally in the reach business; we reach people or we don't reach people, right? Starting with this idea of reach, then what's our current reach for our clients with each of those channels? And then if we want to actually multiply reach, what tools are we going to use? [That] automatically starts pointing you to media channels that are algorithm based. I can [create] generative AI TV ads all day long, but it doesn't structurally change my reach because there's no algorithm driving it — I still have to go buy TV ads one at a time. I [may] save a little bit of production money, which is maybe 2% of the budget but I changed my reach not at all. 
So you can start to see on that map: Social is algorithmic, media is increasingly algorithmic, to the extent that media has become a social business. So to the extent we can produce more social and comms using AI, we can actually impact the reach curve. It just becomes much more simple to explain to clients, because we're going to apply AI to where we can actually increase your reach and your impact. So the teams are evaluating their own tools in order, but all against a reach goal.
So the goal is to make a mark in use of AI, like other agencies made their mark during other eras?
We're not big enough to lead this, but who are the AI-era agencies going to be? Who's going to be the Razorfish of this era? We structurally know that the big agencies missed the digital era. And they're going to miss this too, because they can't help themselves [and] because they are so dependent on their [revenue models]. We're trying to position ourselves to be in that game.
Lucky or smart, the best thing for us has been starting with strategy AI. Because when we start there, we now are having a business discussion related to AI rather than just a creative discussion. They are anchored to something that actually matters to the CEO and the board. And I think that's made a massive difference.
So how do you put it to use for clients?
We're actually trying to lean into smaller clients as our earliest best case studies, because they don't have silos yet. Silos are devastating to AI. It wants to move across social, paid, comms. It doesn't want to just live in one silo. When we do that with big clients that are bigger spenders, they keep trying to put it in one of the silos. Yeah. And you can feel it dying. But when we put it in our smaller, mid-market clients who don't have silos, our ability to move across social or comms, bang — it just happens fast.
https://digiday.com/?p=516099