Image: Microsoft
As Microsoft readies its AI-powered Windows Copilot for a public preview in June, the company is also disclosing even more new features that may arrive on your PC in the next few weeks. including tweakable Widgets, some great new Taskbar improvements, new VPN badging, RGB controls and more.
Microsoft made the announcement at Build, its developer conference. We can expect to see Microsoft talk more about Windows over the next few days, but the company has already announced several updates: the AI-powered Windows Copilot, tweaks to Edge, and its first business browser, Edge for Business, as well as an improved setup process for new PCs.
Microsoft will begin pushing these new features to your PC over the next few weeks, especially if you've already opted in to frequent updates on your PC. (Go to the Windows 11 Settings menu, then Windows Update, and toggle "Get the latest updates as soon as they're available" to "On.") Otherwise, they'll debut as part of the "June 2023 optional non-security preview release of all editions of Windows 11, version 22H2," according to Microsoft, which will be pushed to your PC automatically in June.
Microsoft earlier released some of these new features within a beta release of Windows 11, part of the next "moment" release Microsoft detailed earlier in May. That preview release detailed several features that will be coming to Windows PCs, including a Content-Aware Brightness control, new Widgets picker, and more. Microsoft said today that even more new features will be rolling out over the next few weeks as well.
Remember, the major update to Windows will be Windows Copilot, the AI-powered assistant for Windows. It will preview in June.
The Windows 11 Taskbar is improving
There will be some significant Taskbar improvements, too. In a blog post, chief product officer Panos Panay also disclosed even more features arriving on the Taskbar. It's not clear whether Microsoft will be rolling these features out as part of Insider releases, or if these are being pushed out to the general public.
The key improvement will be easier determination of the which apps are hiding where on the Taskbar. For example, you may have multiple instances of a browser running, all grouped together. Any app running on the Taskbar can be identified with a single click, Panay said. They'll all be labeled, too. (It's not clear whether this will be controllable via a setting.)
Even better, you can now right-click and kill an app on the Taskbar, too. Today, you can hover over the app and click the small "X" to close the app, but this doesn't always work. This new behavior eliminates the need to open the Task Manager, then kill the app. Finally, you can now hide the time and date on the taskbar, which Microsoft believes will be useful for screen captures.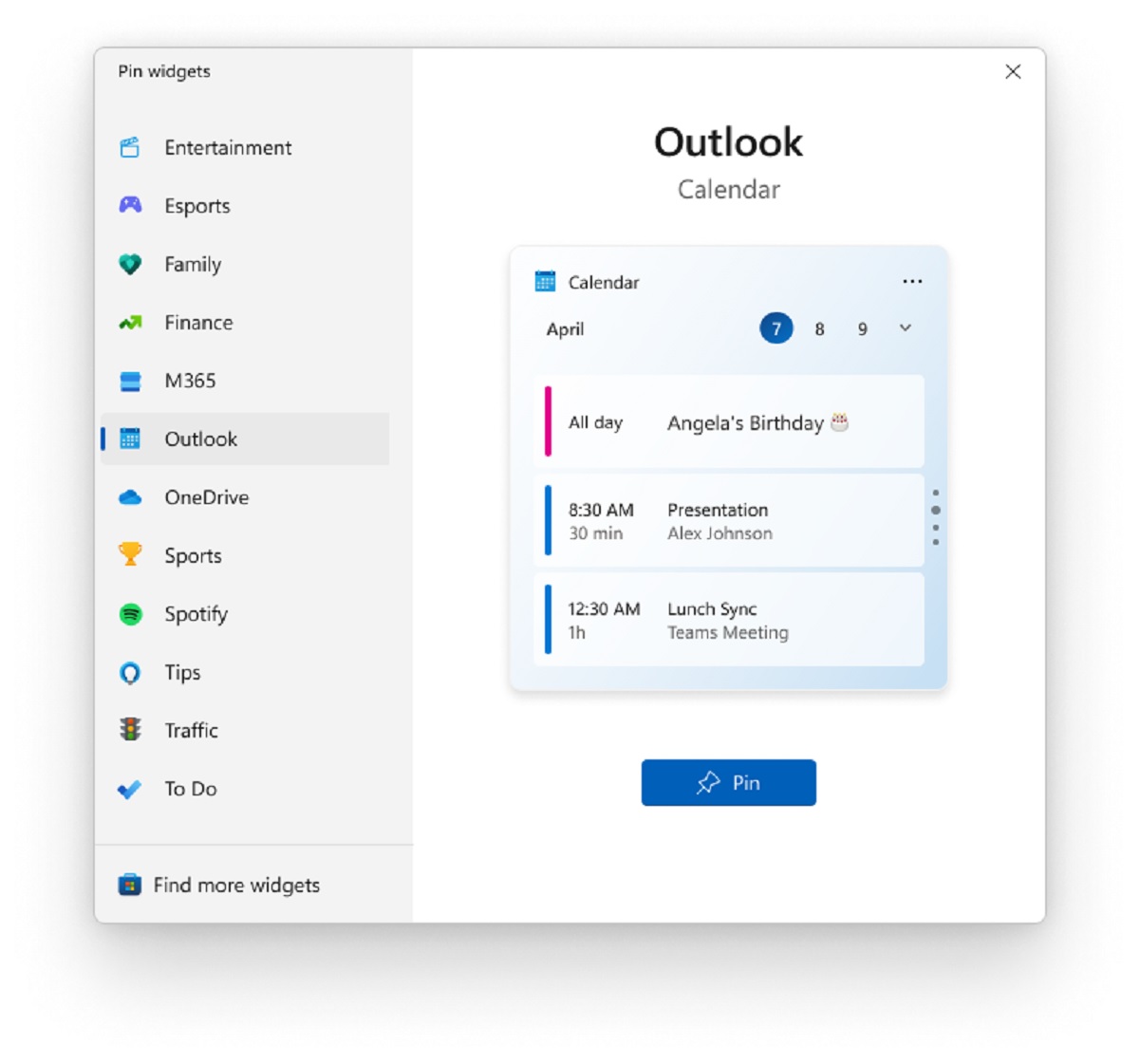 Microsoft
Smaller updates coming to Windows 11 in June
RGB controls via Dyanmic Lighting: Perhaps the weirdest new update coming to Windows 11 is an RGB lighting control option. Yes, RGB: the colored lights that adorn gaming machines.
"Today, many of these accessories rely on third-party apps and integrations that are highly fragmented," Panay wrote. "With Dynamic Lighting, Windows users will be able to effortlessly set up and customize their devices with RGB lights directly from Windows Settings. It has never been easier to help all your RGB accessories seamlessly work together for Windows apps." 
Widgets: Perhaps the most significant addition to Windows is a tweak to Widgets, which will allow a dedicated space for user-pinned apps. To date, Microsoft has largely dictated the layout and content of Widgets, and Microsoft will now allow users greater control. The default view will now feature a larger layout with dedicated space for user-pinned apps.
Bluetooth: Windows will now support Bluetooth Low Energy Audio, a first for PCs. The low-power audio standard is supported by earbuds like the Galaxy Buds2 Pro, and that's coming to the PC.
Microsoft account badging: One of the "improvements" you may not want is account badging, which is another name for the notifications that you'll see in the Start menu when your account needs attention.
Privacy: Microsoft is allowing you to turn off presence sensors, if your PC supports them, when you leave your PC. If you use a VPN, you'll see badging on your taskbar that will indicate that.
Win32 isolation: Intel has already proposed an X86S architecture, which essentially eliminates the legacy 32-bit code environment in favor of dedicated 64-bit code. A 32-bit app would be run in emulation. Microsoft is backing that transition by allowing Win32 apps to run in isolation, preventing them from having unauthorized access to Windows processes.
This story was updated at 12:11 PM on May 23.