Yellowjackets is back, and if you've been waiting over a year for its return, it's time to rejoice. But, if you are one of the people distraught over the death of Ella Purnell's Jackie Taylor at the end of Season 1, the start of Season 2 may feel a bit hollow since it's safe to assume she won't be returning. Or is it?
In Season 1, Jackie wasn't the most pleasant person to be around following a plane crash that stranded a bunch of frightened teenage girls. She didn't want to leave the campsite to go to a lake to have their first taste of fresh water in days. She didn't contribute much to the girls' chores to ensure their survival. And she had sex with teenage Travis (Kevin Alves) even though she knew he and Natalie (Sophie Thatcher) had feelings for each other. But she wasn't all bad.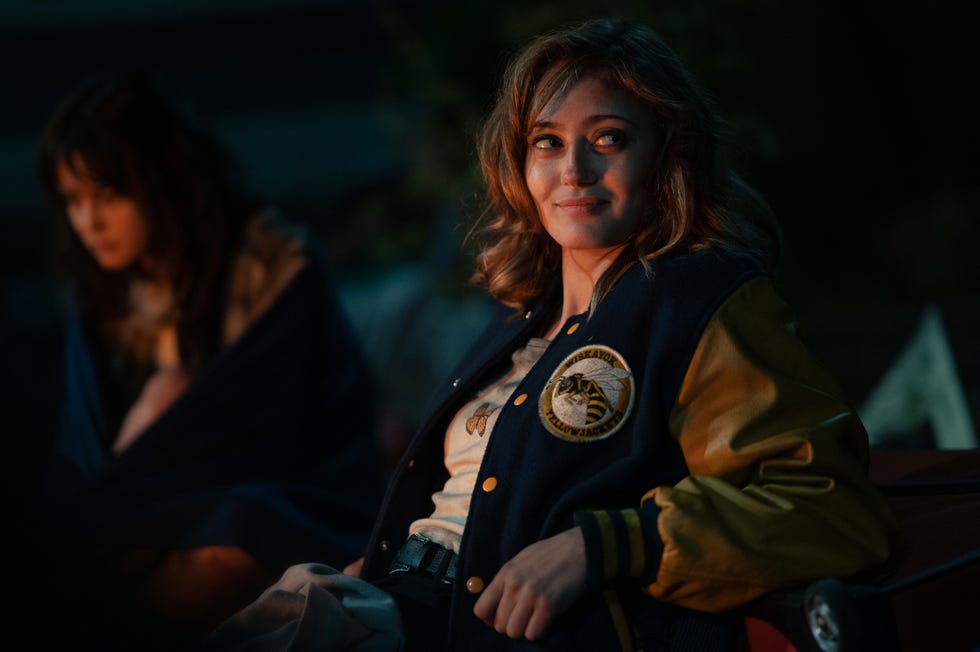 Kailey Schwerman//Paramount
She heroically pushed teenage Vanessa (Liv Hewson) out of the way when Laura Lee's (Jane Widdop) attempt at operating an airplane they find goes haywire, and it barrels towards the girls. She suggests the girls have an innocent seance to lift the morale. And she helped save Travis from having his throat sliced by Shauna while she and most of the group were in a drugged trance. Still, that didn't save her from her broken friendship and, honestly, her ego, which led to her sleeping outside the cabin after a fight with Shauna. Winter came, hypothermia hit her, and that was the last of Jackie.
Well, that may not be totally true for Season 2.
For all of the Jackie loyalists out there, you're in luck because the show is not done with your queen. Yellowjackets has always operated at the nexus of the supernatural and psychological dysfunction, including Lottie smashing her head against a window during a seance. Not too long into the Season 2 premiere, we find that Purnell has reprised her role as the fan-favorite character when we see her and her former BFF joking around in the wooden shack her former soccer teammates are using to store the bear meat they've been rationing off for meals. She hasn't returned as a ghost haunting the cabin and enacting otherworldly vengeance upon the girls who exiled her from the cabin, leading to her untimely death. Instead, she's back in Season 2 as a figment of Shauna's imagination.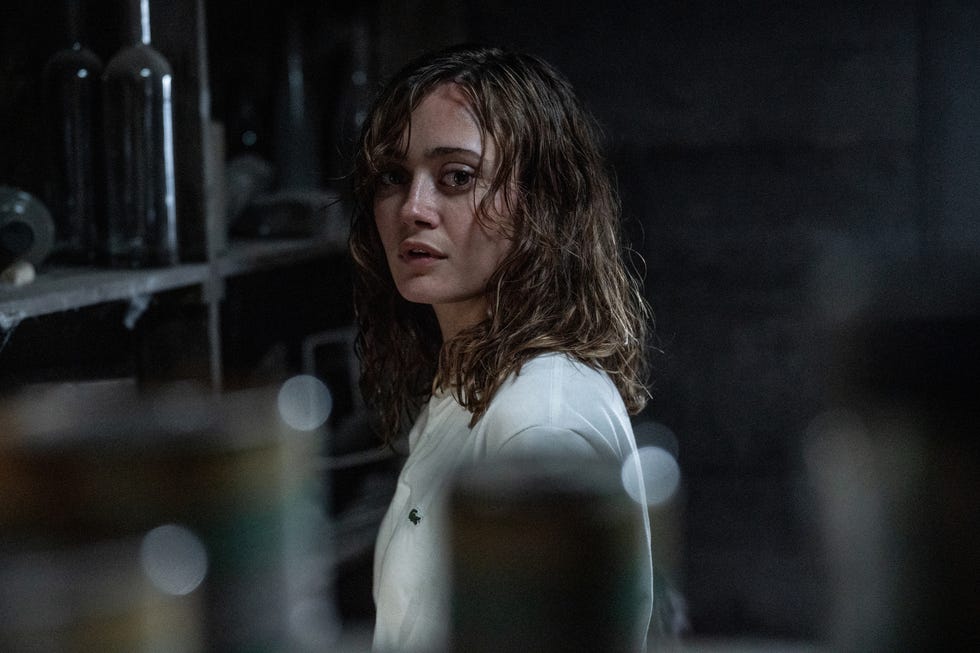 Colin Bentley//Paramount
Let's rephrase that: Jackie reappears in Season 2 as a hallucinatory manifestation of Shauna's guilt over her death. Jackie still has the same snark, ebullience, and humor that endeared her to you all, as she jokingly plays the MASH game every '90s kid played to determine their future. Unfortunately, as heartwarming as this reunion was, the Season 2 premiere plunges us back into darkness when we see Shauna has actually been having girl talk with Jackie's corpse. Instead of giving Jackie the burial fit for her, she instead dressed her up in her Yellowjackets varsity jacket, propped her up in the shack, and have been entertaining delusions to protect her heart (and sanity) from the cold hard truth.
Jackie being a product of Shauna's subconscious means she embodies all of the qualities of Jackie that Shauna remembers, and they're not all to her liking. The same Jackie who berated Shauna for sleeping with her boyfriend Jeff behind her back and being a cliche jealous sidekick in the Season 1 finale is also back. This time, Shauna imagines Jackie pushing for more details on how she and Jeff's sneaky affair started before Shauna can't take any more of her inquisition and pushes her. Unfortunately, the only Jackie she has to push is a decomposing shell of herself whose right ear breaks off when the corpse hits the ground.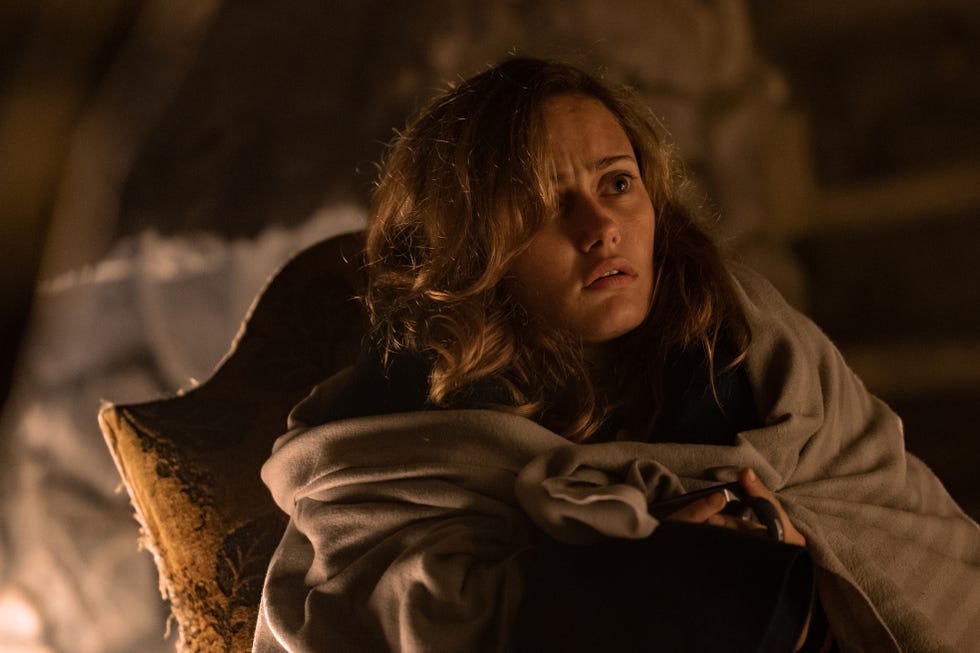 Kailey Schwerman//Paramount
Co-creators Ashley Lyle and Bart Nickerson said in a recent interview they had the idea of Shauna talking to Jackie's frozen corpse as early as during the making of the pilot episode. What happened next is what diehard Yellowjackets fans have been waiting for since the show began. Near the end of the episode, Shauna retrieves the dislodged right ear she kept in her pocket, stares at it, and then sinks her teeth into it. Yes, Jackie is back in Season 2, and it looks like she's Shauna's imaginary friend and dessert.
Keith Nelson is a writer by fate and journalist by passion, who has connected dots to form the bigger picture for Men's Health, Vibe Magazine, LEVEL MAG, REVOLT TV, Complex, Grammys.com, Red Bull, Okayplayer, and Mic, to name a few.