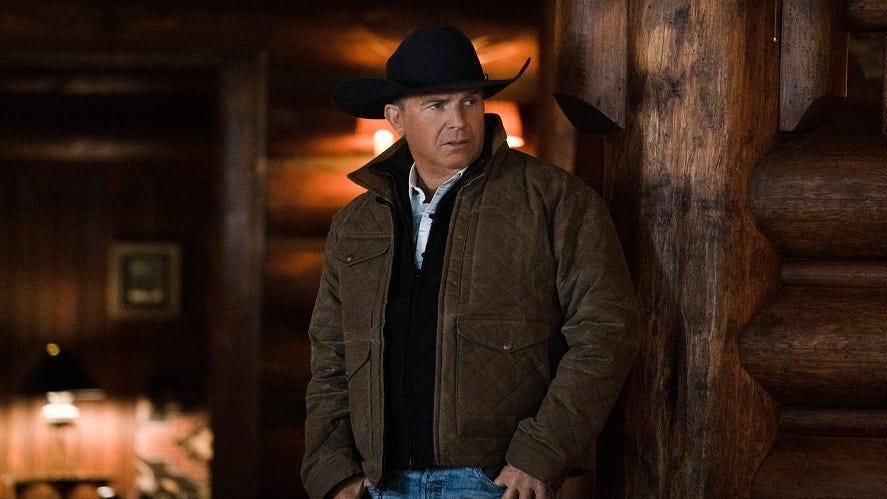 While Yellowstone may be ending with its fifth season, the show still has life left in it. Since premiering in 2018, the series has followed the Dutton family on their ranch, and their continued quest to keep their land and influence others in the surrounding lands. It's like Succession with a lot more nature and horse-riding. It's also a major win for the Paramount Network, which landed a certified hit with its very first scripted series. The show stars Kevin Costner as the family's patriarch, along with Luke Grimes, Wes Bentley, Cole Hauser, and Kelly Reilly as his children/people close to him.
Now five years later, Yellowstone is only the start of a growing franchise. With multiple spin-offs (and more in development), it's never too late to dive into Yellowstone, even as the original series reaches its end.While the series is available to stream at anytime, if you're not a fan of binging, there's thankfully another way to get your Yellowstone fix without sitting in front of your television for hours on end.
It is worth noting once you get toward the end of the series that the fifth season is in a state of limbo. Due to creative differences and the ongoing WGA and SAG-AFTRA strikes, there's no word on when the second half of Season 5 will premiere. But while you wait, you can check out the show's prequel series, which are planned to tell the full story leading up to present day's Yellowstone.
So how do you watch Yellowstone from the beginning? Here's how.
Yellowstone will air on CBS weekly.
Starting Sunday, September 17th, CBS (which also owns the Paramount Network), will begin to air Yellowstone starting from the series premiere.
What time will Yellowstone air on CBS?
Yellowstone will air on CBS at 8:30 pm Eastern Time. The series will air in two hour blocks each Sunday, which means potentially more than one episode in one viewing session.
If you want to watch Yellowstone outside of the weekly running, however, you can always stream the series on Peacock.

Milan Polk is an Editorial Assistant for Men's Health who specializes in entertainment and lifestyle reporting, and has worked for New York Magazine's Vulture and Chicago Tribune.