Yellowstone is the show that keeps on giving, and the Paramount Network series has spawned a number of spinoffs, including 1883, 1923, and Lawmen: Bass Reeves—and that's without counting the three planned and yet-to-be released series. And if Westerns just aren't your thing, Taylor Sheridan also has a multitude of projects outside of the Yellowstone universe.
But even with all of these shows, fans still can't get enough of the original Yellowstone series. The drama follows the Dutton family, the owners of the largest ranch in Montana, the Yellowstone Dutton Ranch. The family is led by John Dutton III, and they have to deal with shady family members, constant conflicts with neighboring properties, and even the government as John later becomes governor of Montana. The show premiered in 2018, and it quickly gained some of the highest ratings on TV.
Unfortunately, all good things must come to an end, and the final episodes of Yellowstone will soon premiere. The first part of the final season finished airing in January 2023, but nothing has aired since due to the drama surrounding the second part of season 5, as controversies with lead actor Kevin Costner and the WGA and SAG-AFTRA strikes have plagued production.
So will we ever get the season? And just who will be on the cast? Here's what you need to know about Yellowstone season 5, part 2.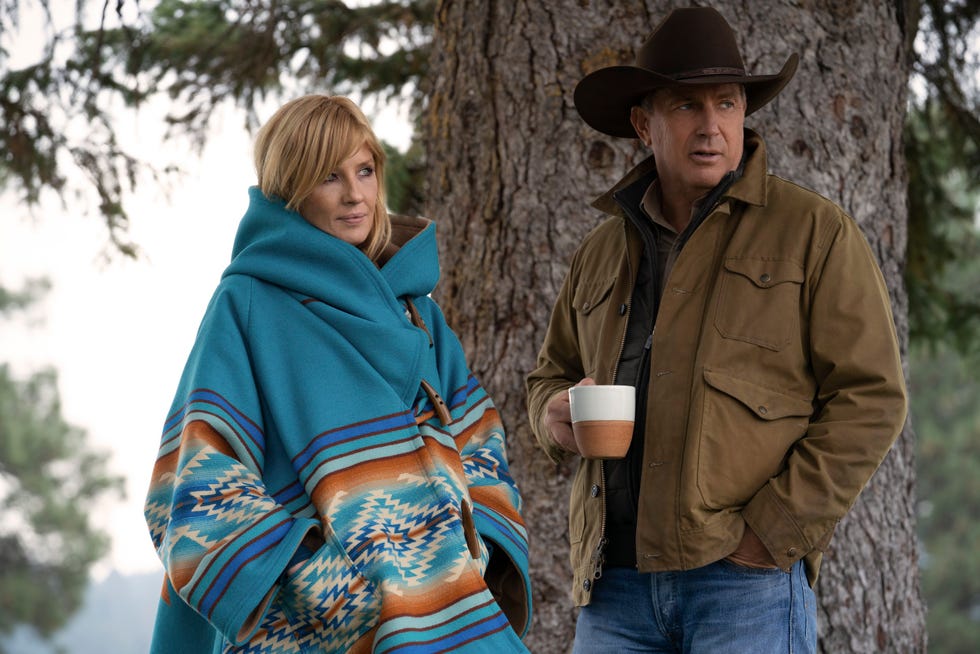 Danno Nell
When will the second part of Yellowstone season 5 premiere?
Yellowstone season 5, part 2 will premiere in 2024. Originally, the season was set to premiere in summer 2023, which was then pushed back to November 2023. Since that's just next month and the season hasn't been completed yet, the premiere date will likely be some time next year, although fans shouldn't expect to see the season before summer time.
Why was Yellowstone season 5, part 2 delayed?
The second part of Yellowstone's season 5 was originally delayed due to conflict between Kevin Costner and the show's creator Taylor Sheridan, as well the show's production team at large. Costner wanted to cut down his filming time for Yellowstone to focus on starring and directing in an upcoming film called Horizon: An American Saga (reportedly, he only wanted to film on Yellowstone for a week), but that was virtually impossible due to the fact that he's the lead actor on the series.
Due to this disagreement, filming for the upcoming season was pushed back, and the conversations got so sour that in May 2023 it was rumored that Costner had decided to leave the show. However, Paramount Network then responded to the reports that Costner was leaving, saying that they had "no news to report." That same month, it was announced that the show would end after Season 5, and in September, Costner broke his silence on his alleged departure. "I couldn't help them anymore. We tried to negotiate, they offered me less money than previous seasons, there were issues with the creative… We came up with a number, and they walked away. I've been told it's a little disappointing that [it's] the #1 show on TV [and] I'm not participating."
Fans took this to mean that Costner would not be appearing on any more episodes of the show at all, and he has even hinted that he'll take the show to court regarding the rest of his salary.
Production and filming for the second part of Season 5 was then further delayed by the WGA and SAG-AFTRA strikes. The show hadn't even started filming when the strikes began in May and July 2023, respectively, and while the writers strike is now over, the SAG-AFTRA strike is still ongoing. The good news is that the writers can continue developing the Yellowstone scripts, but filming will still be halted until the actors guild reaches its own fair deal.
Who is in the cast of Yellowstone season part 2?
Despite all of the controversy between Costner and the Yellowstone production team, it's still possible that he will appear in the show to finish his character's arc. The Hollywood Reporter stated that there were "ongoing discussions to try to convince Costner to film a few scenes to wrap his character," and Sheridan also told the publication that John Dutton was never going to be around for the end of the show.
"My opinion of Kevin as an actor hasn't altered," he said. "His creation of John Dutton is symbolic and powerful… and I've never had an issue with Kevin that he and I couldn't work out on the phone… I'm disappointed. It truncates the closure of his character. It doesn't alter it, but it truncates it."
Thus, Costner may still be part of the cast. Returning cast members also include Luke Grimes, Kelly Reilly, Wes Bentley, and Cole Hauser, Kelsey Asbille, Denim Richards, and Wendy Moniz.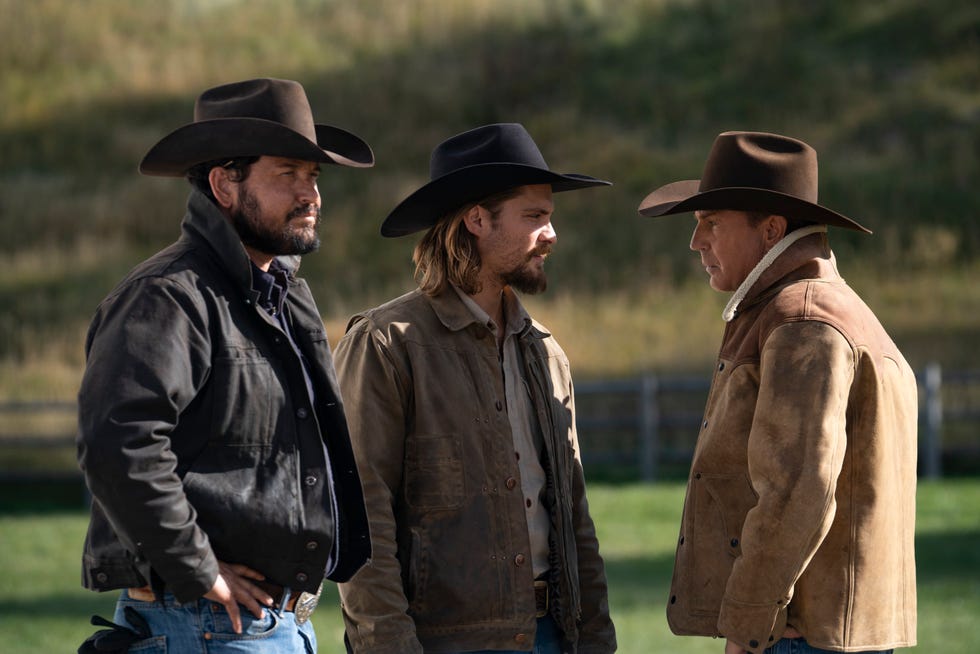 Cam McLeod
What will the second part of Yellowstone season 5 be about?
The end of the first part of season 5 centered the conflict between John Dutton and Jamie, so it's likely that part 2 will finish out that storyline. We can also expect to see some more of the 6666 ranch. However, not much more is known, and it's also unknown if the finale will lead into the new and upcoming Matthew McConaughey-led series.
Why was Yellowstone season 5 split into two parts?
It was believed that the fifth season of Yellowstone was split into two parts so that each half could introduce a new show. Season 5, part one of Yellowstone introduced Tulsa King, and The Wrap reported that the second part was supposed to be the lead in for 1923, but that series ended up premiering in December 2022.

Temi Adebowale was previously an Editorial Assistant at Men's Health, covering shows like Survivor, Peaky Blinders, and Tiger King. Prior to her entertainment work at MH, she was Newsroom Fellow, writing news stories across Hearst Digital Media's brands. Temi likes Rihanna, the StairMaster, and tacos.