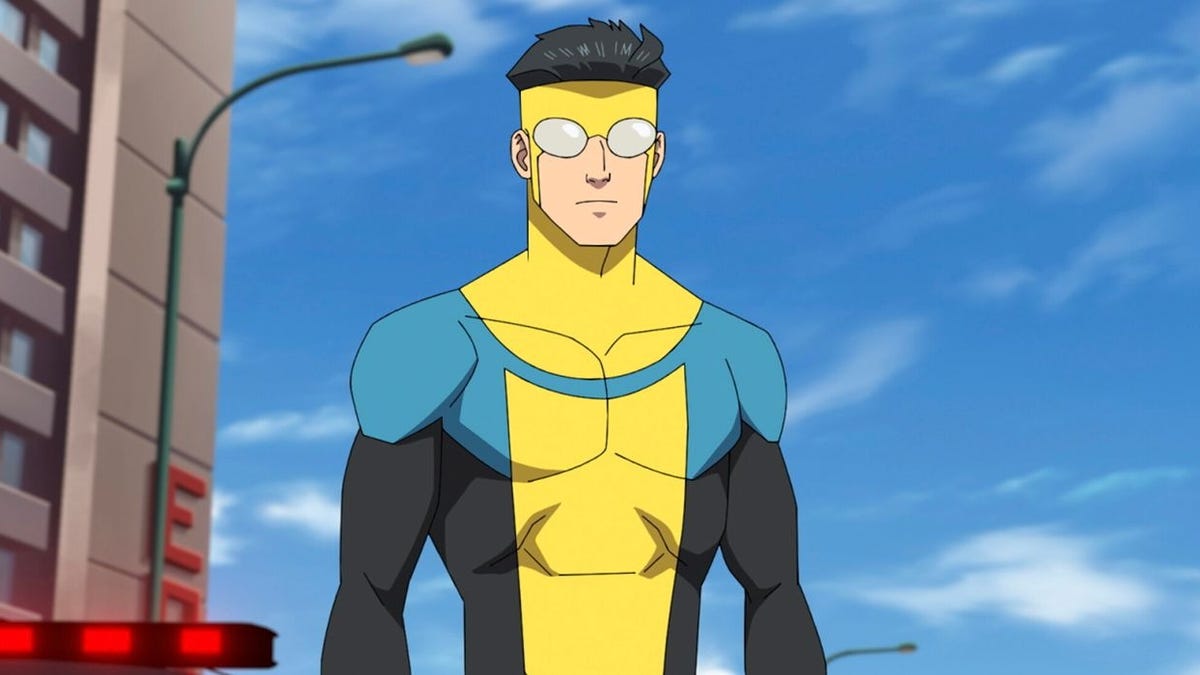 THERE'S NO BEATING around the bush: the more saturated the "superhero" genre gets, when it comes to film and television projects, the harder it gets to produce something that's both high in quality and finds a high-yield audience. After more than a decade of initial dominance, the Marvel Cinematic Universe has stumbled in its post-Endgame and post-pandemic phase (a recent report from Variety went in depth on the studio's troubles), and DC is hoping that Marvel's eccentric master James Gunn can finally right their ship.
With "the big two" being largely in disarray, it's been a great relief for genre fans to have Prime Video's output. We're big fans of the satirical world of The Boys (and its spinoff, Gen V, which just wrapped up its first season), and now after a nearly-two year wait, Invincible is finally back for its highly-anticipated second season.
Based on the long-running Image Comics series from The Walking Dead creator Robert Kirkman (a prolific writer who also writes the Invincible series on Prime Video), Invincible separated itself from the pack in its first season by doing things that nothing else out there is doing. With a bit of The Boys satire but not quite as much, but also telling an earnest, standalone, R-rated (and gore-filled) coming-of-age superhero origin story, Invincible proved to be a worthy adaptation for the comic's loyalists, and an easy one for new fans to become obsessed with.
Season 2, then, brings things to an even bigger level. The show's voice actors (an incredible cast led by Steven Yeun, JK Simmons, and Sandra Oh) all have more to do—and more chances to flex their dramatic and comedic muscles. The animation budget has clearly been increased, and, thusly, the story manages to reach greater heights and scale; things will reach planets, galaxies, and universes that Season 1 didn't have the resources to even hint at.
Invincible Season 2 will be split into two parts of four episodes each. So enjoy an episode each Friday in November 2023, and then hunker down, because the next four episodes aren't coming to Prime Video until some time in 2024.
But it'll be worth the wait—you can trust us on that one.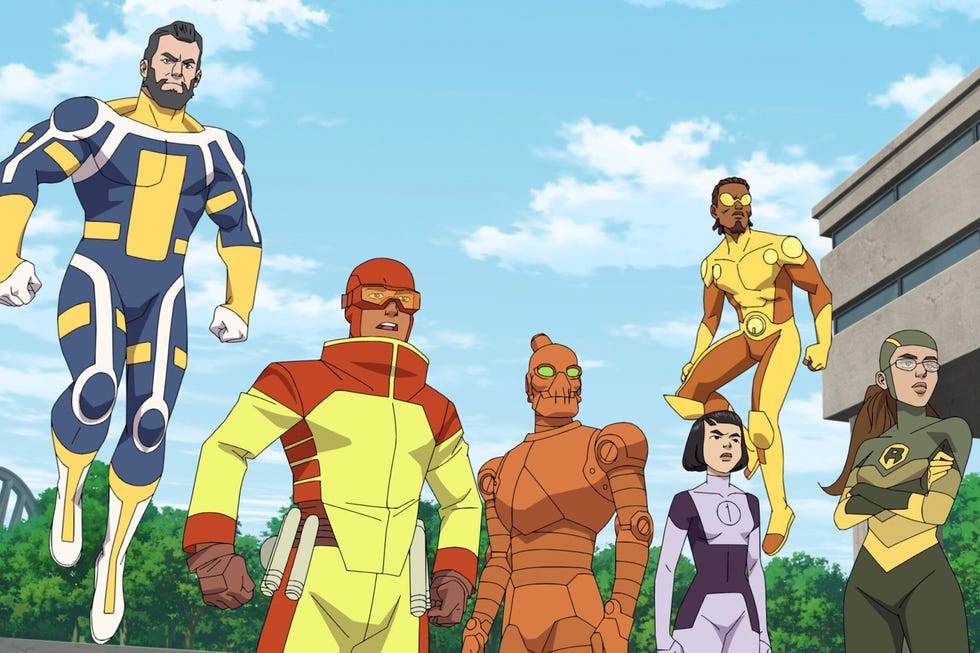 Amazon Prime
What time do Invincible Season 2 episodes come out?
Invincible episodes will officially hit Amazon Prime Video on Fridays, but the most Prime Video originals land in the U.S. a bit early on Thursday nights. So each week you watch closely to keep an eye out for that.
When is the next episode of Invincible Season 2 coming out?

The next episode of Invincible Season 2 will hit Prime Video on Friday, November 10 (though, again, you can keep an eye out on the Thursday night before for updates, including on the Invincible Twitter/X account, if you want to be among the first to watch).
How many episodes of Invincible are left in Season 2?
Invincible Season 2 will be eight episodes in total, split into two separate parts. The first episode of the first part is now available to stream on Prime Video, so that means there are still three episodes to come before the mid-season hiatus. The remaining four episodes of Invincible Season 2 will come to Prime Video at some point in 2024.
Here's the complete release schedule for Invincible Season 2:
Episodes officially release on Fridays, but usually hit Amazon Prime Video on Thursday nights.
Episode 1, "A Lesson For Your Next Life" Streaming on November 3
Episode 2, "In About Six Hours, I Lose My Virginity to A Fish": Streaming on November 10
Episode 3, Streaming on November 17
Episode 4, Streaming November 24
———-Mid-Season Hiatus———-
Episode 5, TBA 2024
Episode 6, TBA 2024
Episode 7, TBA 2024
Episode 8, TBA 2024

Evan is the culture editor for Men's Health, with bylines in The New York Times, MTV News, Brooklyn Magazine, and VICE. He loves weird movies, watches too much TV, and listens to music more often than he doesn't.