IN AN ERA where shows like Succession, Yellowstone, and even The Righteous Gemstones—stories about powerful families that fight among themselves just as much as they fight any exterior forces that threaten them—it was only going to be a matter of time before this dynamic got the full-on horror treatment. And who better to take such a project on than Mike Flanagan, the modern horror master who already showed an innate ability to depict familial trauma at its very scariest with 2018's The Haunting of Hill House?
Flanagan's latest project—and perhaps his most ambitious—is The Fall of the House of Usher, an 8-episode horror epic based on the collected work and stories of Edgar Allan Poe (he used a similar strategy—loosely basing his story on the collected work of an author and updating the story to modern times—with both Shirley Jackson on Hill House and Henry James on The Haunting of Bly Manor).
In Usher, we find an interestingly constructed story that begins, in a way, at the end. Usher family patriarch Roderick Usher (Bruce Greenwood) has been in the crosshairs of the government, has seen his adult children die in mysterious ways in an absurdly short period of time, and is, himself, becoming more and more ill by the day. And so Flanagan does what anyone starting their story here would do—brings it back to the beginning, a true "record scratch" moment that trusts we won't remember what was flashed before our eyes—and will be shocked along the way all the same.
And it's true. But as with shows like Succession and Yellowstone, the family at the heart of Usher makes for quite the tangled web; parents, siblings, husbands, wives… this stuff can be complicated. It feels that way when watching the show almost by design.
But in case you're watching The Fall of the House of Usher and find yourself too engaged, or too scared, or too, well, anything to realize or remember who shares a parent or who's a half-sibling or this or that, keep reading, because we've got you covered.
With a family this messy, blood is just the start of it.

The Patriarch
Roderick Usher (Bruce Greenwood)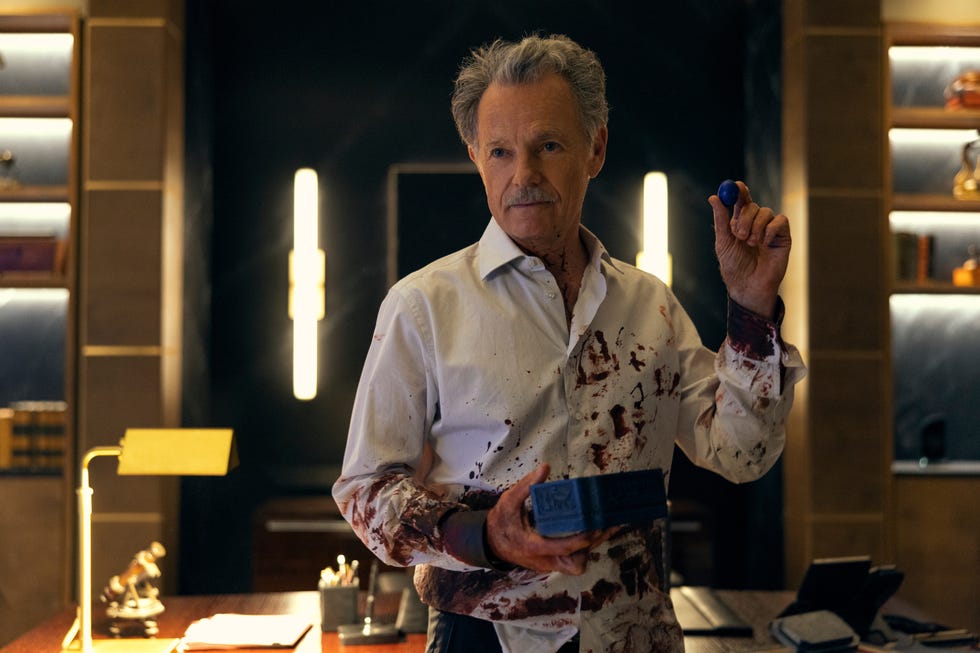 Netflix
At the very center of everything The Fall of the House of Usher is Roderick Usher, the ambitious mailroom employee (played in his younger days by Zach Gilford) who eventually gamed his way into becoming a duplicitous (and implicit) pharma CEO, creating an unfathomable wealth that would, essentially, spoil his children for life.
About those children. Throughout the series, it's mentioned how much Roderick's inability to contain himself impacted not only his own life, but countless others (both in and out of the Usher family). He's got six children—mothered by five different women, only one of whom he ever married—and that eventually turned into quite a lot of problems (and even more Edgar Allan Poe terror).
The Power
Madeline Usher (Mary McDonnell)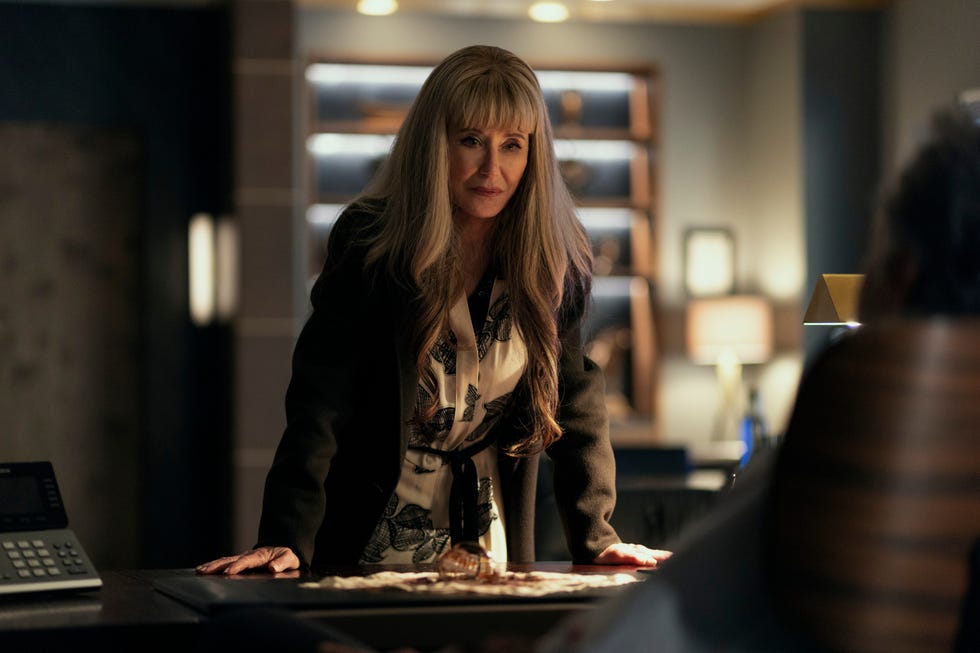 Netflix
While Roderick Usher is the nominal head of the family (and the public face of it all), the real brains of the operation—and driving force of just about everything the family has done and become for decades—is his sister, Madeline Usher, who serves as Fortunato's COO (to Roderick's CEO). We see how she influenced her brother immensely as children and as teens, and they have an extremely close bond following the untimely death of their mother (which happened in an extremely horrific and chaotic way when both were far too young to properly deal with such a thing).
Madeline seemingly never pursued her own family or romantic life, instead leaning into her powerful role within the family company and an aunt to her brother's many children. But make no mistake—while Roderick may be the face of the Ushers, Madeline most certainly holds the power.
The "Legitimate" Kids
(Mother: Annabel Lee)
Frederick Usher (Henry Thomas)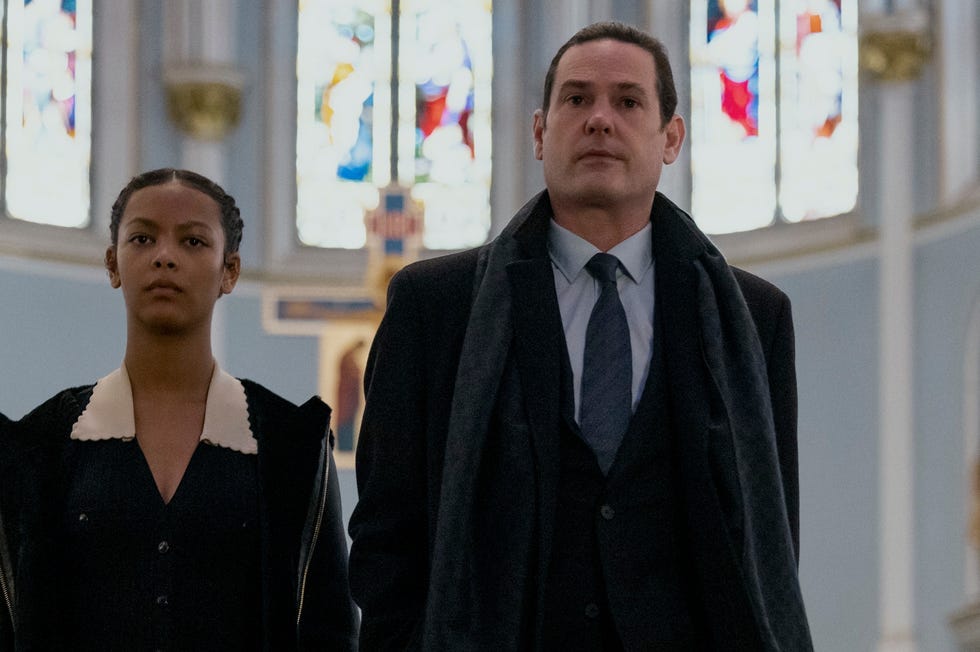 Netflix
Frederick Usher was Roderick's first born, with his first wife, Annabel Lee (who we see in flashbacks played by Katie Parker). As an adult, he's an immature, petty man, clearly spoiled by a life of riches where he's been constantly coddled. On top of all that, he's also an elitist, quick to dismiss his half-siblings (known as "the bastards; more on them soon) as "not really Ushers" whenever the opportunity arises.
Frederick is, however, deeply involved with his father's business, and seems like the most likely to continue the family's legacy (He's sometimes called "Froderick," a reference to the fact that he is so likely to continue Roderick's footsteps). He has a wife named Morella (Crystal Balint) and a daughter named Lenore (Kyliegh Curran), giving the Usher family a clear throughline to continue for another generation.
Tamerlane Usher (Samantha Sloyan)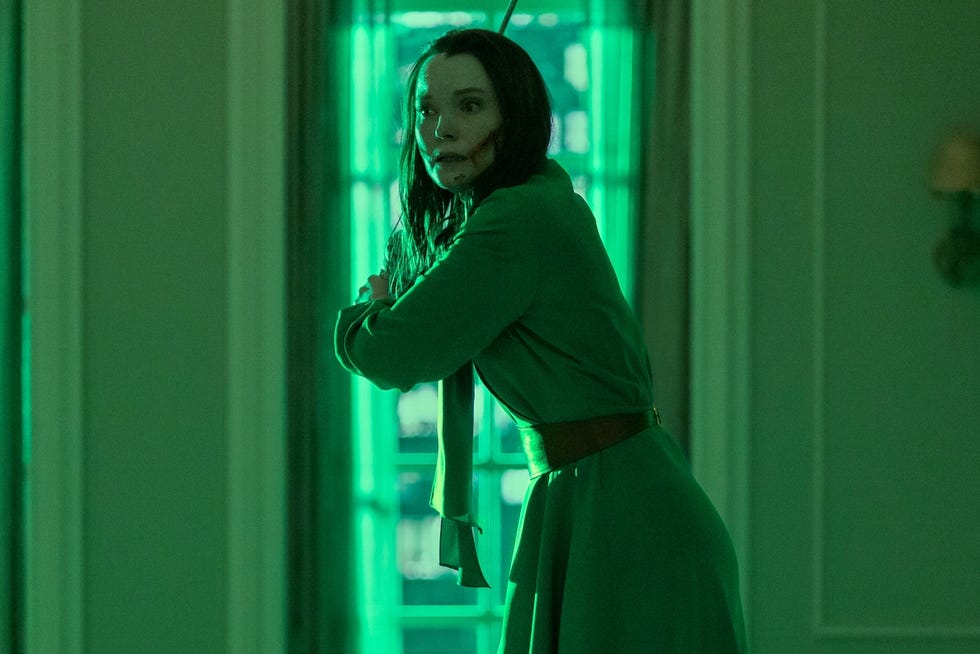 Netflix
In Tamerlane, who is the second child of Roderick and Annabel Lee, the Usher family effectively has their own version of Gwyneth Paltrow. Her husband, Bill (or BillT as his loyal fitness influencer fans know him) is the face of her various Goop-esque entrepreneurial endeavors; they have no children, though, and have… well, some interesting things going on in their private lives to say the very least.
One thing about Tamerlane, though, is that she is incredibly paranoid, incredibly self-conscious, and does not get a lot of sleep. In a story like this, that will obviously come back and play a major part.
"The Bastards"
(Mothers: rarely seen, rarely discussed)
Victorine LaFourcade (T'nia Miller)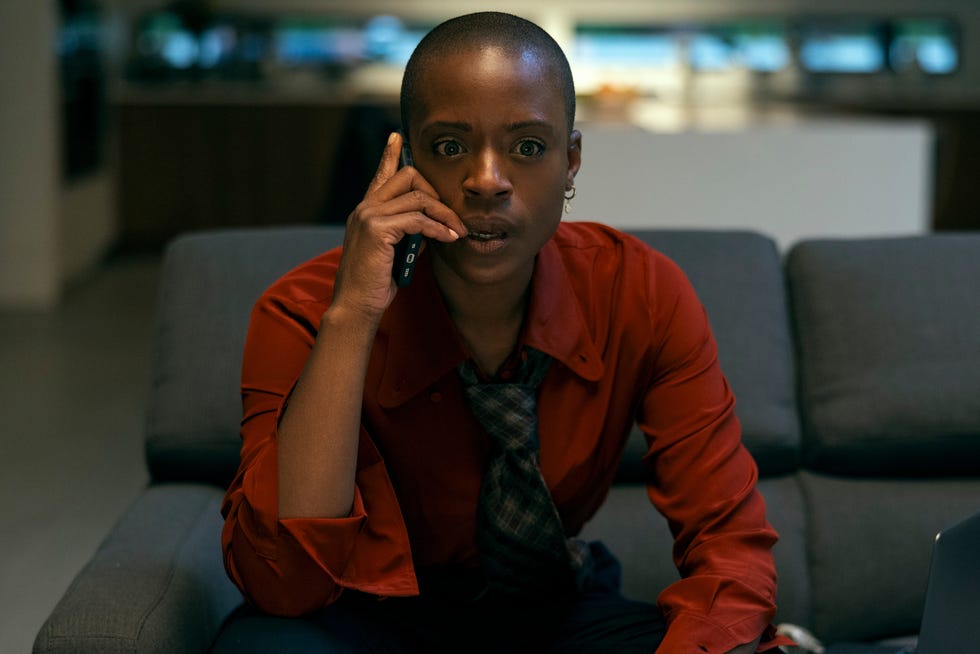 Netflix
Victorine—known as "Vic—is the scientist of the family, testing on chimpanzees with her experimental medicine and procedures, and constantly working with a grant that Roderick gave her. We don't hear anything about Vic's mother, but we do see Roderick making out with a woman during a New Year's Eve flashback, and that could potentially be the beginning of the Vic origin.
Incredibly ambitious, Vic also has a romantic relationship with one of her colleagues, another Doctor, Alessandra Ruiz (Paola Nuñez). Again, to put things lightly, it is not a healthy relationship. And we will leave it at that.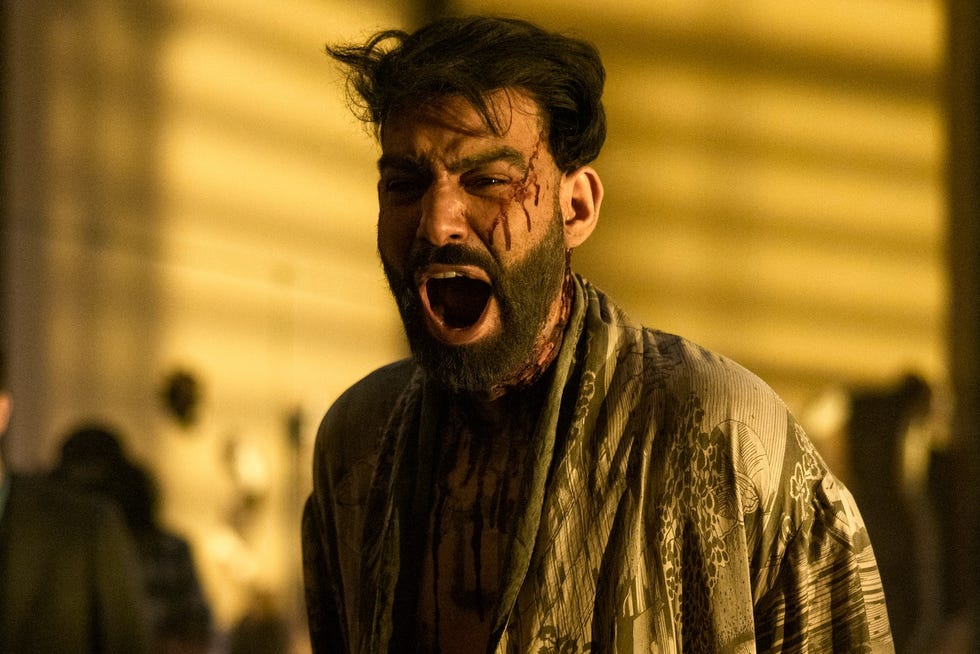 Netflix
Napoleon, who goes by "Leo," is the second oldest of "The Bastards," another of Roderick's illegitimate children. He's one of the most public-facing members of the family, as an important mogul and tastemaker in the video game world who has also parlayed his fame into fame as a socialite/influencer type.
While he has a steady and level-headed boyfriend named Julius (Daniel Jun), that doesn't stop him from having sexual escapades with just about anyone, and maintaining a pretty heavy drug habit; his family members, including Prospero and Frederick, tend to come to him when they need a specific kind of high.
Camille L'Espanaye (Kate Siegel)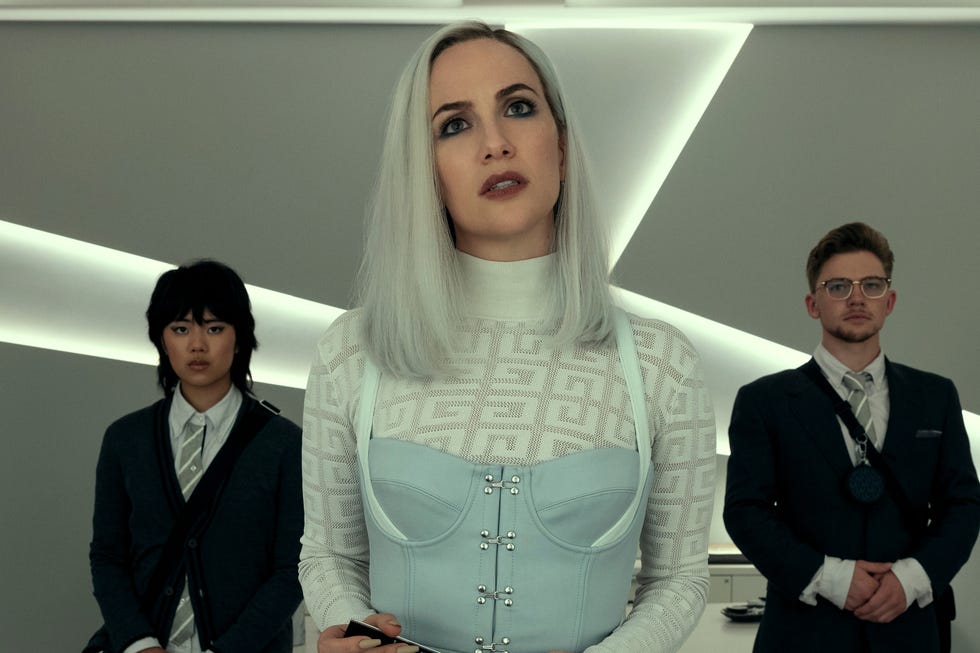 Netflix
Perhaps the sharpest member of the Usher family (or, at least, she would like to think so), Camille is a PR mastermind who makes sure the family's public image is always exactly what she wants it to be. She's very much Roderick's daugther in that her ambition knows no bounds, and that comes to her relationships with her half-siblings; she is very competitive.
She also knows her way around contracts and NDAs, and that materializes into very strange relationships with her assistants (Igby Rigney and Aya Furukawa).
Prospero Usher (Sauriyan Sapkota)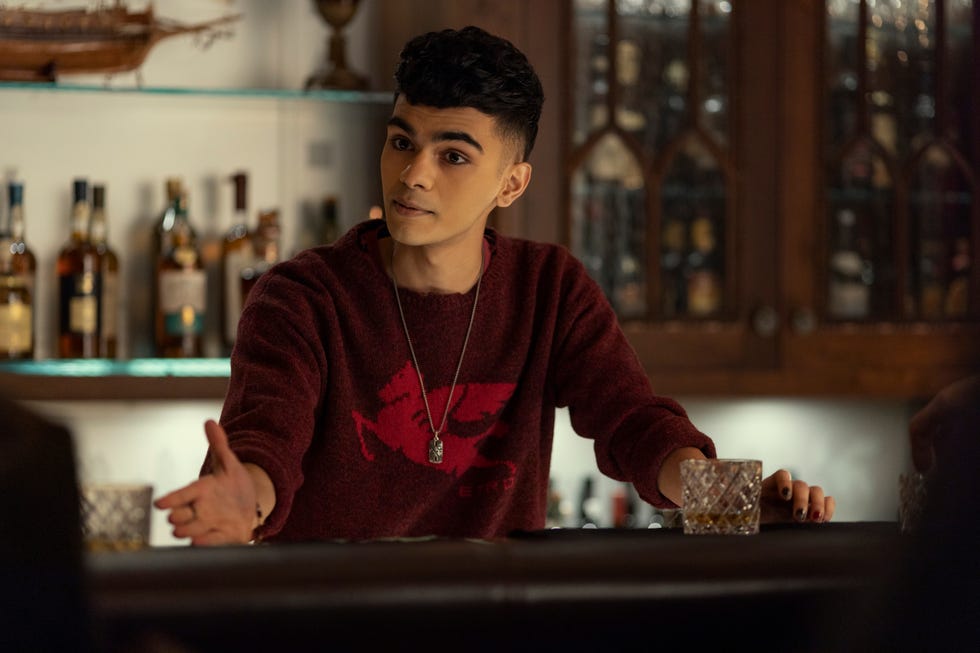 Netflix
Roderick's youngest son (and youngest of the "The Bastards") is Prospero, who goes by "Perry." Perry lives a very "new money" life, and wants to be the most popular, most happening, talk-of-the-town socialite around.
He flashes his wealth, money, and status any chance possible, and his dream is—rather than the pharma business—to make a lot of money with parties and backroom dealings.
Not Quite Family
Arthur Pym (Mark Hamill)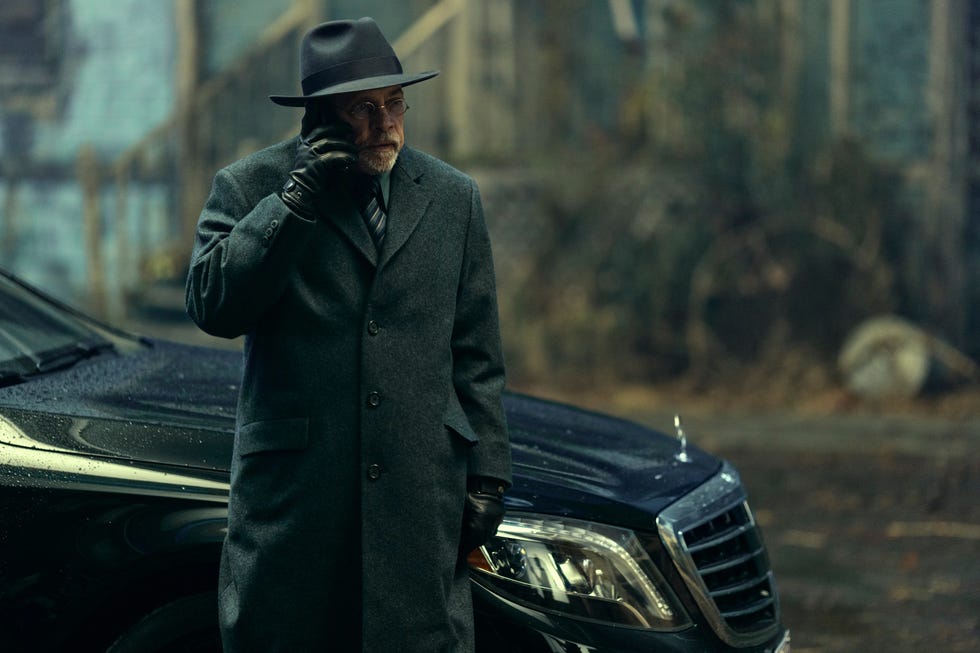 Netflix
Arthur Pym—known as the "Pym Reaper"—is not part of the Usher family. But he might as well be.
As the family's brilliant attorney (and de facto "fixer"), Arthur is essentially a hybrid of Succession's Gerri and The Godfather's Tom Hagen. He knows just about everything, he's got connections just about everywhere, and he can make just about anything come to light or entirely go away. This is a guy you want on your side, family or not.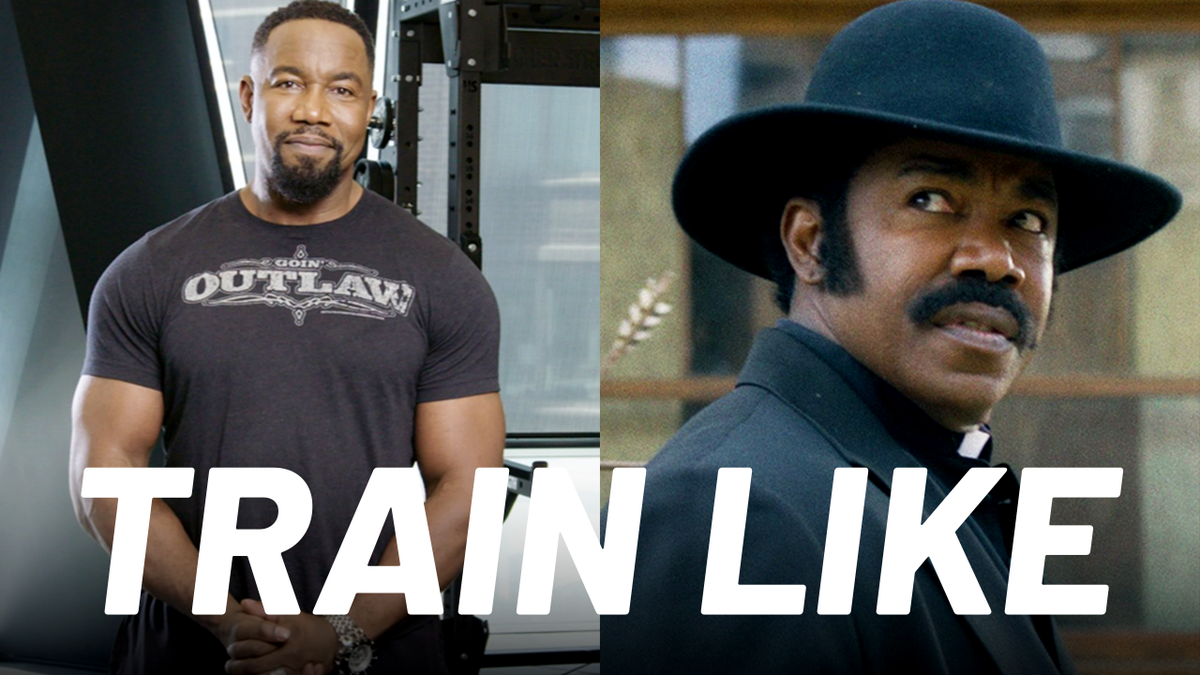 Evan is the culture editor for Men's Health, with bylines in The New York Times, MTV News, Brooklyn Magazine, and VICE. He loves weird movies, watches too much TV, and listens to music more often than he doesn't.